Cricketer Leah Paul won the Sportsperson of the Year award at last night's Trinity Sports Awards held in the Aviva Stadium.
Paul plays for the senior Irish women's team and has been capped 29 times since making her debut in 2019.
Paul also plays in the Women's Super Series for Dragons and in 2018, was named Female Youth International Player of the Year at the Cricket Ireland Awards.
ADVERTISEMENT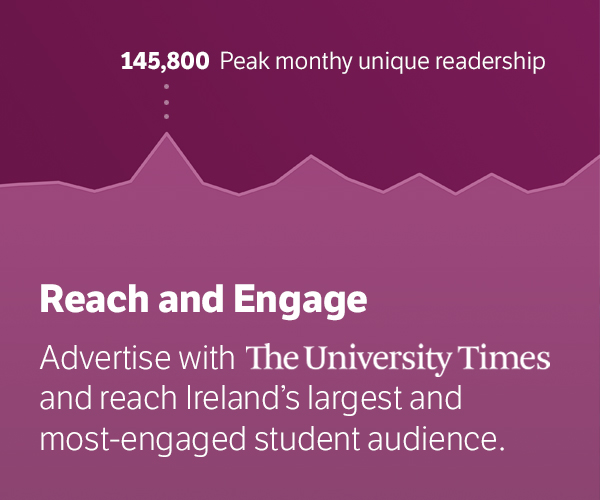 The other nominees for Sportsperson of the Year were rugby players Luis Faria, Harry Sheridan and Joe McCarthy, Gaelic footballer Anna Jones and Tom Stevens of Dublin University Boat Club (DUBC)
TCD Volleyball won the Club of the Year award, following wins by both the men and women's teams in the Student Sport Ireland Cup finals. The women's team also won the Student League finals making them the first team to win both the Cup and League in Ireland.
As a result of their gold medal-winning performance at the Irish Universities Athletics Cross Country Championships, the Dublin University Harriers and Athletic Club's (DUHAC) women's team was awarded the Performance of the Year award. DUHAC was also awarded the Inclusive Club Award.
The men's Gaelic Football Freshers Team were awarded the Team of the Year having won the All-Ireland Division Two Freshers Championship with a 14 point victory over IT Carlow.
Winning three awards, Dublin University Rugby Football Club (DUFC) also had a successful night. The women's rugby team coach Larissa Muldoon and captain Ciara Black won the Coach of the Year and Club Administrator of the Year awards respectively. DUFC's chairman and former captain John Boyd won the Alumni of the Year award.
The Game Changer of the Year award was won by Patrick McBean, captain of the Trinity Badminton Club. The award recognises an individual who "has gone above and beyond for their sport and club".
Conor Hennessy of Dublin University Association Football Club (DUAFC) won the Volunteer of the Year Award.
The men's hockey team won the Impact award and Trinity Sport Member of the Year was won by Sean Casey.
Awarded on the basis of students' votes, the Social Media Campaign of the Year Award was won by DUBC.
Pinks are awarded to students who have shown outstanding individual merit in their chosen sport. This year's recipients were DUFC's Jack Dunne, Thomas Clarkson, Luis Faria and Liam Turner and DUHAC's Shane Keane and Claire Rafter.