From chefs to chauffeurs, the people who work for the rich and famous often live at the periphery of the public eye. However, in recent years, Norland College – which trains the nannies, or "Norlanders", who look after the likes of the British royal family – has garnered significant attention.
Based in Bath, England, Norland is known not only for the high-quality graduates it produces but also the range of skills taught there, including self defence and advanced driving. With a strict uniform policy, it is not just Norlanders' vocational training that makes them stand out.
"Most of them don't wear their uniform when they are in employment now because it's too visible. It makes them a target, in a way", Dr Janet Rose, the principal of Norland College, explains.
ADVERTISEMENT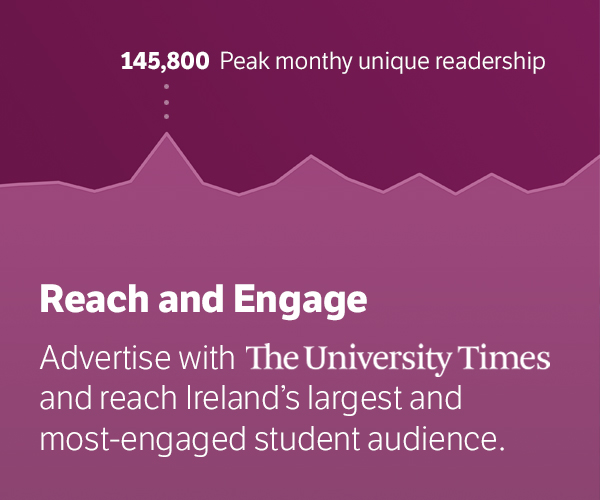 However, this unwanted attention is not the only thing that Norlanders are fighting against. The college's graduates work for some of the world's most prominent figures, but Rose explains that "until very recently, our graduates were considered unskilled graduates". Although pleased that they are now recognised as "associate professionals", in Rose's eyes, there is still a long way to go.
Indeed, perhaps it is the inadequacy of the professional recognition that the college's graduates do receive that makes Norland so keen to preserve its reputation and the reputation of its students. The University Times granted the students it spoke to partial anonymity on the basis of the college's fears that not doing so would have a negative impact on their future employability. It struck me whilst speaking to the students how reluctant they were to criticise the college, something that is perhaps less commonly seen among undergraduates at other third-level institutions, including Trinity.
Until very recently, our graduates were considered unskilled graduates
Nevertheless, the issue of professional recognition cuts to the core of why Emily Ward, Norland's founder, established the college in 1892. It is the oldest childcare training institution in the world, yet it is still fighting prejudices that existed over 130 years ago. "There's still a lot of work to be done to try and help society understand that looking after children is more than just babysitting", Rose says.
In the UK, Rose tells me, "there is no regulation involved for home childcare". This, she says, feeds into a broader issue of childcare "not [being] viewed as being of value … you need a licence for a dog, but you don't need a licence to be an au pair".
However, it is not just the stereotypes around nannying that Norland is keen to challenge. "We want to challenge the gender aspects [and] we also want to challenge the ethnicity aspect", Rose explains. At the moment, the statistics are bleak – but this is something, Rose assures me, that Norland is keen to change: "only about five per cent of our student body are male, and probably less than that in terms of ethnicity as well, we are trying to encourage more of it".
While things such as the college's recent introduction of a gender-neutral uniform are a positive step in the right direction, issues such as the easily apparent gender imbalance within Norland continue to permeate the minds of its students. "Coming in I was very, very nervous. In my head I was like if I had one boy in my year, I was (sic) quite content", Joe, a second-year Norlander and one of the two male students in his year, tells me.
He admits that "it's obviously quite upsetting to see initially, but the fact that Norland is willing to push it to ensure they improve it is great". Indeed, Joe himself is involved in Norland's initiatives to help improve the gender imbalance.
There's still a lot of work to be done to try and help society understand that looking after children is more than just babysitting
He says that both he and his male peers "really want to help out as much as possible" and indicates that The Ambassador Platform, Norland's app, may offer a way to tackle the issue. The platform acts as a messaging platform between current and prospective Norland students. "You can message one of us on the app and then we can answer any of your questions", Joe tells me, adding that quite a few male candidates have been in contact with him.
Joe seems happy with the progress that is being made, revealing that 10 guys came to Norland's last open day. Although pleased that the college is offering so much support on this issue, close co-operation between Norland and its students is something that Joe seems to be accustomed to. In fact, to him, it is the support that the college provides that sets it apart: "I think that the main thing for me was the concept of constant support … I never feel concerned about sending an email. Everything seems to be really positive that comes back from the college".
Harriet, a fellow second-year student, agrees. She suggests that "[in] universities, I know sometimes you might think that you're kind of your own pupil in like a massive sea and you'll never be heard, but that's definitely not the case with Norland". She says that although "it sounds really cliché", in Norland, "there definitely is that sense of family".
One of the things that draws Norlanders together may well be the long days and intensive workload that the course demands. This is primarily because, as Rose points out, "[students] do two courses" and graduate with a bachelor's degree in Early Years Development and Learning as well as the unique Norland Diploma.
As part of their training, Norlanders do several unpaid placements. Despite the lack of remuneration, both Joe and Harriet have only positive things to say about their placement experiences.
Joe tells me: "I absolutely adore the placement. I think because quite a few people from outside of the college find it hard to see because obviously we don't get paid. But the amount of experience that you gain from going from all these different homes, all these different nurseries, having these opportunities to go to maternity wards, it's just so mental and when you do go for a job you've got this huge backlog of experiences."
Within one year of graduating, you're averaging £40,000. There's not many 22, 23-year-olds who can feel sure of earning that much money so quickly
Harriet agrees and explains that "every time you leave placement you've built up a portfolio of just so many new skills, or even just confidence in yourself". The fact that the placements are unpaid does not bother her because she often finds that she and fellow Norlanders get "paid opportunities" through placement. She tells me about the student job shop "which is constantly promoting babysitting or nannying" and explains that "you're still getting the opportunity to have new paid employment through Norland".
Indeed, as Rose points out, Norland nannies are extremely employable: "We have 100 per cent employability in our students." She tells me that there are "between five and seven jobs available for every Norlander looking for one, even our newly qualified nannies".
According to The UK's Office for National Statistics, in April 2021, British people earned, on average, £31,772 per annum, however, Norlanders earn well above this. Rose tells me: "Within one year of graduating, you're averaging £40,000 … there's not many 22, 23-year-olds who can feel sure of earning that much money so quickly."
Although still fighting for greater professional recognition, Rose is pleased that Norlanders "are recognised in terms of the salary that they earn". Nevertheless, earning such high salaries means that these nannies are out of reach for most, something that Rose is keenly conscious of. "There's always going to be only a certain section of society that can afford a Norland nanny. But it's not as out of reach as one might think because if you have two professionals who need flexible childcare, which you don't necessarily get, sometimes it's actually more cost effective to have a nanny", she explains.
I asked if Norland was concerned that most British people – even if they gave their entire salary – could not afford to employ a Norland Nanny. "Of course, we have a generalised concern that childcare is not viewed as being a value," Rose says. "And it concerns us deeply, for example, that there's no regulation involved for home child care", however, she explains to me that "the fact that they are considered to be the best in the world, there is a value status attached to it".
Nevertheless, Rose does explain that "there's definitely a sense amongst our values of wanting to make a positive contribution to society in general". Consequently, many Norlanders work with "disadvantaged families", "special needs groups", "refugees groups" and do "a whole host of charitable activities". As well as that, Rose tells me about the best practice guides that the college is developing which will be freely available and "carry the Norland stamp of quality".
Despite the misconceptions about Norland that may exist, Rose assures me that "it isn't some posh finishing school". In fact, the college is "owned by a charity" and continues to "operate not for profit". As in any third-level institution, the dual issues of access and representation persist. However, Norland is committed to challenging the stereotypes that surround nannying and to proving that their graduates are far more than a modern-day Mary Poppins.