The Graduate Students' Union (GSU) will elect its new sabbatical officers next month, in an apparent breach of a constitutional requirement that the elections take place during Hilary term.
Scanlon confirmed to The University Times today that the GSU sabbatical elections would take place in June, but she did not specify a date.
Hilary term ended on April 24th. Scanlon did not respond to queries about any extraordinary circumstances which would have prevented the election being held during that term.
ADVERTISEMENT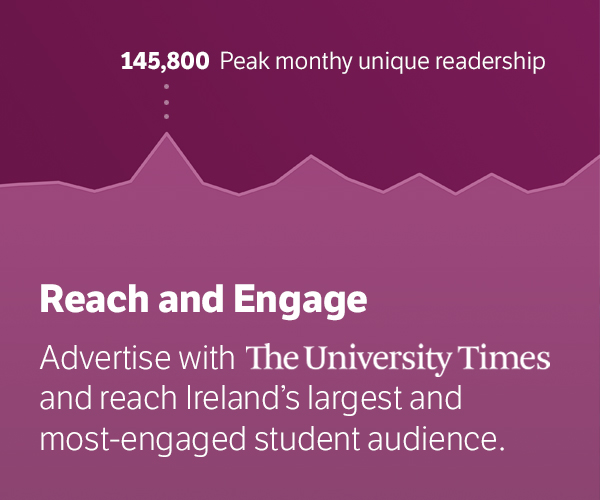 The GSU constitution states: "The date for this election shall be decided by the Executive Committee, and shall be in Hillary [sic] term of each academic year save in extraordinary circumstances."
The newly elected president and vice president will take up office on the Monday of the first week in July.
Scanlon and her Vice President Abhisweta Bhattacharjee were both re-elected to their respective roles last year. Scanlon has also previously served as GSU vice president. The constitution – which was adopted by vote last year after a contentious meeting of GSU members – states that no member of the GSU executive, which includes the two sabbatical officers, "shall hold the same Officer position within the Union for more than two terms of office".
This means that Scanlon and Bhattacharjee are not eligible to seek re-election to their current positions.
Previously, officers in the union could not hold the same position for more than three years.
Scanlon this year ran in the bye-election for the University of Dublin Seanad panel, but was eliminated after the third count. The GSU courted controversy when it endorsed her on social media without consulting members.
The GSU did not consult members about which candidate, if any, it should back in the bye election, and the three candidates who are ordinary GSU members have said they were not approached by the executive.
In an email statement to The University Times, PhD student Ryan Alberto Ó Giobúin said the GSU "has openly endorsed and is using its communication mediums to campaign on behalf of one candidate alone without asking the membership".
Ó Giobúin said that while he did not believe that the GSU president should be forbidden from running for national office, "it is important to wear two hats in such a situation, and not use one official role to provide a personal advantage in another".
"If there was a plebiscite and the GSU was mandated to endorse Scanlon, I would not have a problem with that either. But the general membership was not asked."
PhD student and satirical candidate Michael McDermott told this newspaper: I've had no contact from the GSU regarding the election, though tbf [to be fair] I never really reached out in the first place and this is genuinely the first I've heard that they officially endorsed their own president but it doesn't surprise me."
"They probably should have held an EGM but, given how the last one went, executive order was probably the most efficient way of going about it … But what are they gonna do? Call for impeachment again?"
Scanlon's presidency has been riddled with controversy, including difficulties running class representative elections, a public spat with the TCD PhD Workers' Rights Group – a lobby group in Trinity – over a survey it ran with the union, as well as attempts to separate from Trinity College Dublin Students' Union and two EGMs mired in controversy.
The controversies culminated in April 2021 with a petition to remove her as president. The petition reached the requisite 60 signatures to trigger a vote but a meeting on the matter where a vote could take place was never held.