Minister for Higher Education and Research Simon Harris has announced 76 grants worth €53.7 million to support frontier research across 10 higher education institutions through Science Foundation Ireland (SFI).
The programme will be run in collaboration with Geological Survey Ireland and the Sustainable Energy Authority of Ireland who are co-funding some of the grants.
The research supported by the grants will cover areas such as childhood ADHD, future coastal sea levels, native honeybees, new-generation batteries, antiviral drugs to treat coronavirus infections, safety-critical software, the link between obesity and cancer and future-proofing crops to withstand flooding.
ADVERTISEMENT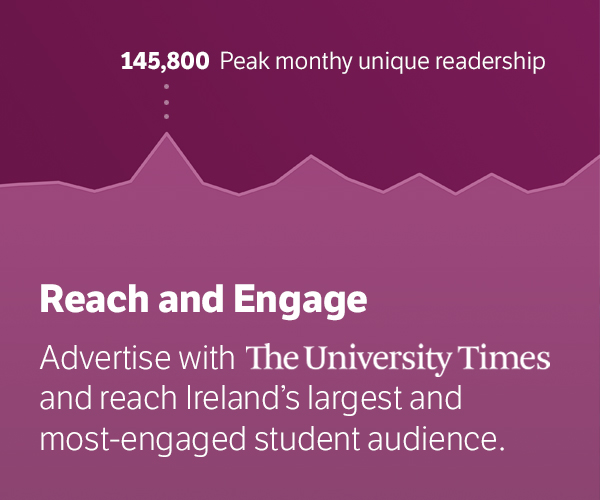 The programme will also aim to provide opportunities to address gender imbalance and provide support for researchers returning after a period of leave, with 42 per cent of the supported research grants to be led by female researchers and 32 per cent to be led by emerging researchers early in their careers.
In a press statement on the programme, Harris said: "Congratulations to all the researchers who have received funding today as part of the SFI Frontiers for the Future Programme."
"I am delighted to support this programme which funds individual-led research, with an emphasis on fundamental research at the cutting edge of science and engineering which will help us build a better future for Ireland through discovery, innovation, and impact", he said.
He added: "Not only will these grants support research in important areas for Irish society, they will also fund the support 216 [sic] people in varying research positions across 10 Higher Education Institutes to further develop their research careers. We are investing in talent. I would like to offer my thanks to the Higher Education Institutions for their support in delivering this programme again this year."
Prof Philip Nolan, Director General of SFI, added: "After the success of the first SFI Future Frontiers Programme in 2020, I am delighted to see 76 research grants awarded."
He continued: "The research programmes are wonderfully diverse, but they have one thing in common: they ask fundamental questions and will lead to important scientific breakthroughs, with important applications in areas such as climate action, biodiversity, human and animal health and digital transformation, with real and lasting benefits to our society and economy."
"It is really encouraging to see that 42 per cent of the research grants are led by female researchers for the second year running. SFI is committed to addressing the gender imbalance evident in areas of Irish research and this is another example of that commitment in action", he added.