Minister for Higher Education and Research Simon Harris has today announced that an extra 1,056 college places are to be made available for the 2022/23 academic year as part of an effort to expand the third-level sector.
The number of places available through access routes such as the Higher Education Access Route (HEAR), Disability Access Route to Education (DARE) and Further Education and Training (FET) as well as the number of places for mature students will also increase proportionately.
Speaking on RTÉ's Morning Ireland, Harris said: "This year I'm very pleased to say that [the extra places] are in targeted areas, and what I mean by that is areas where we as a country have identified a skills need, or where students have identified massive demand".
ADVERTISEMENT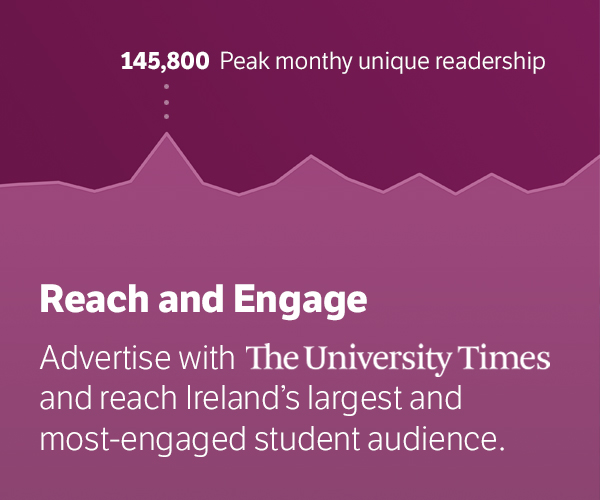 One such high-demand course is medicine. He reported that there will be an extra 60 places available in medicine this year, bringing the total places for 2022/23 to just over 700, which is an 8 per cent increase in the total places from last year.
"We're also announcing extra places for nursing, engineering, architecture, other health disciplines including some of the therapies, and of course the digital skills", he added.
In a press statement released earlier this morning, Harris said: "This year we have made a real effort to make sure that [the places] are in sought after courses, and ones that will produce graduates with the skills our country is crying out for."
"In the coming weeks the Minister for Health and I will also bring a memo to Government to outline a 5-year plan to secure extra places in medicine, another area in which we are in need of more qualified staff."
College was contacted about the increase in college places but have not provided a comment as yet.
Harris also announced that the €200 levy on Post-Leaving Cert courses (PLCs) is to be abolished from September, and 16 new apprenticeship programmes are in development.
The apprenticeships will be employer-led with the State developing the programme. It is hoped that there will be 10,000 registrations per year by 2025 as per the "Action Plan for Apprenticeship 2021-2025".
Speaking on the importance of the new apprenticeships, Harris said: "We are working hard to introduce new apprenticeship programmes, such as the ones in bar managing and wind turbine maintenance which we launched in March, and we have also improved the financial incentives on offer to employers to take on apprentices, particularly female ones."
He also outlined that the government is "working hard to improve pathways from further to higher education" and that there should be "no barriers for students who want to pursue their chosen educational and career goals".
The increase in apprenticeships and apprenticeship places comes as a result of increased popularity and a desire to improve the third-level sector beyond university to allow for more options available to leaving cert students.
In 2021, 8,607 new people were registered as apprentices, an increase of around 40 per cent from 2019. This is partly due to the introduction of the Apprenticeship Incentivisation Scheme in June 2020, later replaced by the Employer Grant Scheme, and partly due to the CAO 2022 page launching with information on apprenticeships and a link to apprenticeship.ie for the first time in November 2021.