Minister for Higher Education and Research Simon Harris and Tánaiste Leo Varadkar have announced changes to the student grant scheme that will increase the amount of income students are allowed to earn without impacting their eligibility for a student grant.
Previously, the cut-off point for money earned outside of term was €4,500. Any amount earned above that would be considered as income and therefore impact eligibility for a student grant. This amount has now been increased to €6,552, marking an increase of just over €2,000.
From September, maintenance grants will also increase by €200, with increased income thresholds that will see more students qualify for a higher level of support.
ADVERTISEMENT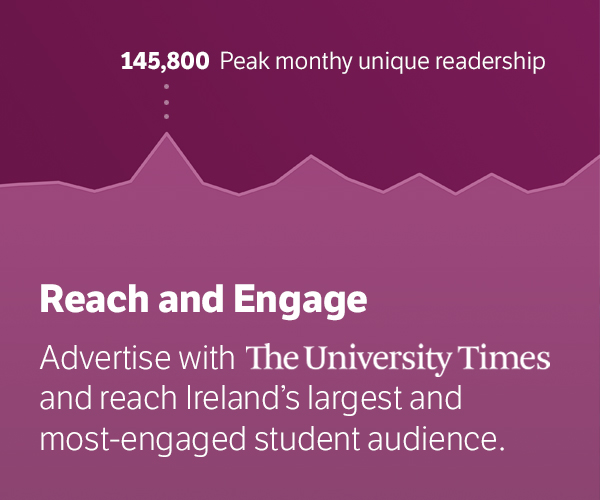 In a press statement, Varadkar said: "This change gives students the option, should they wish, to work more hours over the summer without losing any of their student grant."
He continued: "It's one of a number of things we are doing to make work pay and help students. It's also good for businesses around the country which are struggling to get staff."
In the same statement, Harris added: "We have listened to students and businesses across the country. It is clear this has been playing on the minds of students and impacted their ability or desire to work over the academic break."
"Businesses have also highlighted the shortage in students willing to work over the summer, particularly in the tourism and hospitality sector," he said. "The government has approved the changes, which I expect will make a real difference to students and businesses across the country."
This change comes as part of the government's "Funding the Future" framework, which it says "settles the question on funding higher education". The framework outlines the government's plan for the sustainable funding of higher education, parts of which draw heavily on the Cassells report.
The framework also establishes plans to improve the overall quality of higher education in Ireland, address skills gaps in the population and makes increasing the participation of under-represented groups a key priority.
The Cassells report was sent to the European Commission in January 2019, when the government applied for economic advice on the report.
Released in 2016, the report offers three solutions to the funding issues faced by Irish higher education institutes.
The first option is the abolition of the student contribution and the creation of a predominantly state-funded system. Introduced in 2011, the contribution is currently €3,000 per year and represents the highest third-level fees in the EU since the departure of the UK from the bloc.
The second option is leaving the current student contribution charge in place and increasing state funding of universities and other third-level institutions.
The third and most contentious option is the introduction of an income-contingent loan system. After several years of lobbying the government to introduce a system of student loans, Irish universities u-turned on the best way to fund higher education in 2018.