Trinity's School of Nursing and Midwifery and School of Medicine have advertised PhD scholarships with annual stipends of €6,500, just over a fourth of what Provost Linda Doyle described as a "living stipend" while running for election in 2020.
The "1252 studentships", which are for three years, also cover fees for both European and international students.
In response to questions from The University Times, Dean of Graduate Studies Martine Smith admitted the awards are "not fit for purpose".
ADVERTISEMENT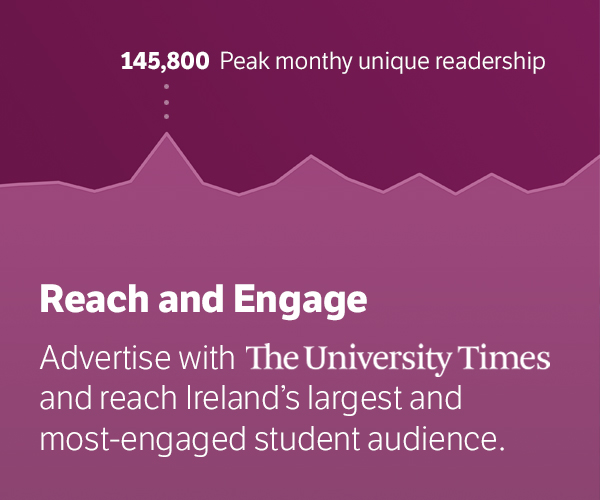 "We want to do the right thing," she said. "We are undertaking a full review of PhD scholarships in the coming months and I expect to be able to issue new information by March 2023."
In a tweet while running for Provost in April, 2021, Doyle promised to make "all @tcddublin PhD funded Stipends a Living Stipend (Last year that was c. €25k).
"[A] living stipend means it increases over time", she added.
I will make all @tcddublin PhD funded Stipends a Living Stipend (Last year that was c. €25k). Living stipend means it increases over time.

We will set a pre-determined date to do this for all TCD stipends & this action will lead the way in Ireland for others to act too (2/7) pic.twitter.com/pTVs08oA5p

— Linda Doyle (@LindaDoyle) April 7, 2021
School of Linguistic, Speech and Communication Sciences PhD student Caitríona O'Brien, who started her degree on a 1252 scholarship, told this newspaper that she and other researchers on the same funding "were all under the impression that college was phasing out the [€6,500] scholarships".
"This was based on promises to bring us to [a] living wage in various meetings with College bodies," she said.
In a statement to this newspaper, Doyle said she was "glad that this issue is being highlighted and I intend to honour this commitment", but added that "there is a lot more work to do before it will be a reality".
"I am working with the Dean of Graduate Studies, Prof Martine Smith, who has ensured that this is a key element of the Postgraduate Renewal Programme. Students and staff have been invited to share their priorities for PG Education and Research through this reform initiative."
The Postgraduate Renewal Programme has been approved by University Council. Minutes from the Graduate Studies Committee show that as part of the review, College plans to no longer advertise the 1252 awards or the Ussher Fellowships, which provide €13,000 annual stipends, from next academic year.
In a statement to The University Times, Graduate Students' Union President Gisèle Scanlon said: "The idea that research students are expected to survive on this is simply unacceptable."
"€541 does not go very far living in Dublin", she added, "it has become impossible for students on these scholarships to survive and maintain good mental health".
In a statement to this newspaper, PhD researcher and Chair of the Postgraduate Worker's Alliance (PGWA) Conor Reddy referenced outrage at Ussher fellowships advertised last year.
"We [PGWA] highlighted how the €13,000 annual stipend would act to exclude and deter prospective PhDs from pursuing careers in research," he said.
"Today we see College advertising a studentship with a stipend of less than half the amount offered to Ussher Scholars – a paltry €6,500 per year. This is totally unacceptable and shows the low regard that College holds PhD researchers in."
"PhD researchers are at the heart of Trinity's academic output and play a massive role in teaching at the university too. We are essential and indispensable, but we, like other precarious staff members, are barely valued by the College administration."
He added: "If College are serious about improving the experiences of postgraduate researchers now, an essential first act would be to close the gap between internal PhD awards and those offered by national funding bodies."