The Iron Annie Cabaret opens with a bang. Aoife (played by Georgia Cooney) runs on stage accompanied by a punk rock riff that sets the tone of the show and lets the audience know they're in for a wild ride. Indeed, the show delivers on all fronts, with outstanding acting, talented musicians and a gripping plot that leaves audiences grappling with some of life's biggest questions.
The Iron Annie Cabaret follows the story of Aoife, a drug runner from Dundalk, as she meets and falls in love with Annie, a sharp-witted woman from Belfast who gets involved in the drug trade and finds herself increasingly enjoying the thrill of the work. Aoife narrates their adventures together accompanied by punk rock music written and performed by False Slag and occasionally by folk songs written and performed by Annie June Callaghan.
Adapted from the novel of the same name by author Luke Cassidy and directed by Rhiann Jeffrey, the show brings an experience unlike anything else. Not only does it highlight an oft-unexplored section of Irish life in the form of its setting and central protagonist, it brings queer representation to the fore through the relationship between Aoife and Annie and Annie's desire to experiment with her gender presentation.
ADVERTISEMENT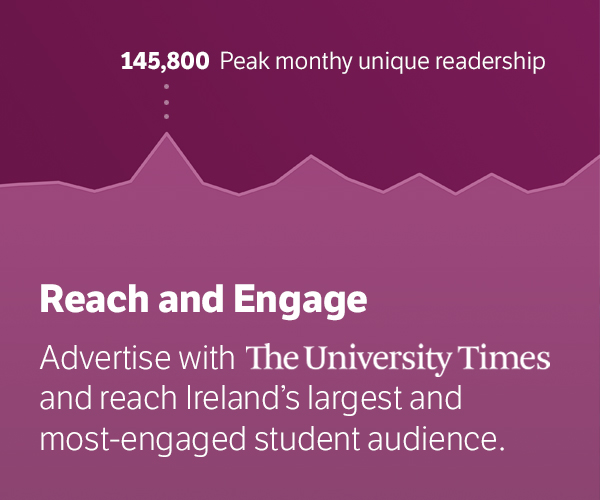 The show doesn't shy away from the messy, dark sides of love either, showing that relationships of any gender can be difficult to navigate without clear communication and an understanding of what to expect. Cooney's ability to be at once vivacious and tender brings the many facets of Aoife's complicated feelings towards Annie to life in a way that many queer women will no doubt recognise.
There is a surprisingly tender moment amid the chaos of Aoife's crime-driven lifestyle in which Annie, newly moved to Dundalk, insists they go sightseeing and Aoife brings her on a hike to take in the views. They pause and have a conversation in which Annie reveals that she has never been able to have a monogamous relationship because she doesn't feel fulfilled. Aoife responds by saying that she's fine with Annie and herself sleeping with different people as long as they remain romantically faithful.
Through tender moments like this and unflinching depictions of queer sex in Aoife's monologues, the show puts itself ahead of the curve for sapphic representation. Cooney manages to capture the complicated and often confusing feelings that come with discovering a new identity and seeing where it leads, while also maintaining a clear distinction between the two characters. With her vivacious spirit and impressive range, Cooney is the perfect choice to lead the play.
It would be impossible not to discuss the music as it forms a key part of the story. The music is brilliantly used, with riffs being applied to each character to give a sense of who they are and what to expect, and setting the tone for interactions between them.
Aoife's actions are often accompanied by a heavy rock motif displaying her rebellious and somewhat hot-headed personality and her penchant for trouble, while Annie gets a softer folk melody combining electric and acoustic guitar that highlights her feminine side while hinting at her ruthless personality and desire to be the centre of attention.
There are several full-length songs performed during the show, some by the band and some by Callaghan. These are all used to great effect to mark important moments in the story, including the song just before the interval and the time skip which highlights the fast-moving pace of Aoife and Annie's relationship and the haunting song at the end performed by Callaghan and interrupted by Cooney pouring her heart out to the audience.
However, while the ending is hauntingly sweet as Cooney ends with the line "that was when I knew I loved her", the play's pacing issues have the most impact here as the ending feels abrupt, with no resolution to their relationship or the big questions left behind. Perhaps, though, this was intended – not every story can be wrapped up so neatly, and sometimes life doesn't provide closure.
The Iron Annie Cabaret is fantastically original both in its adaptation of the source material and in its execution on stage. It delivers an experience unlike any other and leaves the audience grappling with the fact that life is messy, confusing, but ultimately worth living.
The Iron Annie Cabaret opened its 2022 tour in Smock Alley Theatre from July 21st-23rd and is premiering in Belfast at the Accidental Theatre from July 29th.