Tipped to be an Irish Big Little Lies, the Apple TV+ dark comedy Bad Sisters is a hilarious revenge story about four sisters who plot to murder their fifth sister's husband. Writer and actress Sharon Horgan has imbued Bad Sisters with razor-sharp wit and impeccable pacing, set to the scenic backdrop of the Dublin coastline. Alongside Horgan, the star-studded cast includes Anne-Marie Duff, Eva Birthistle, Sarah Greene and Eve Hewson as the eponymous Garvey sisters. With a new episode dropping every Friday, we've broken down what's happened in the six episodes which have aired so far and our predictions for the final two, which air September 23rd and 30th.
Episode one opens with Grace Williams (Duff), one of the sisters, preparing her husband John Paul's body for his funeral. As she cries, she realises that he has an erection right as the title sequence fittingly introduces the episode name – 'The Prick' – as well as the darkly comic tone of the series. A second plotline is introduced to the spectator, which follows Tom (Brian Gleeson) and his half-brother Matt (Daryl McCormack) of Claffin and Sons Insurance, the company in charge of John Paul's life insurance claim. As they gate-crash the wake, Tom informs Matt that they must do whatever they can to avoid paying Grace the claim, as it would bankrupt their late father's business.
Parallel to this, a dual timeline is introduced, set six months earlier, when John Paul (Claes Bang) was still alive, serving to chronicle the lead up to and his eventual successful murder by the four Garvey sisters. This serves to highlight John Paul's odiousness and thereby justifies each sister's perspective and their induction into the murder plot, one at a time. At first, this is a joke between the sisters, noting how quiet Grace has become recently and then jokingly plotting how they would go about getting rid of John Paul. Bang's performance as the racist, insensitive and manipulative is masterful and intrinsic to the visceral quality of Bad Sisters.
ADVERTISEMENT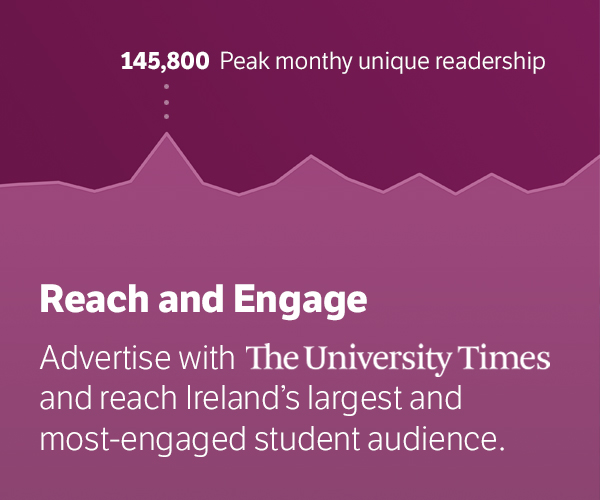 Just as the first episode centres on the effects of John Paul's character on his wife, each subsequent episode focuses on one of the sisters and their interactions with him, justifying their respective motives for desiring his death. The beauty of the show's pacing comes through here, as it carefully lays out each sister's slow move to homicide. Bibi is the first to get there, which we assume is due to her eye injury which is insinuated, and later confirmed in episode five, to be John Paul's fault. Next to come around is Eva, who works at the same company as JP but is ultimately swayed when the latter gifts his daughter Blánaid a pro-life pin and erupts at Eva for buying his daughter her first bra. The pair unsuccessfully engineer a gas leak, which sets the precedent for a failed attempt on JP's life every episode.
As JP gets progressively more dislikeable, the sisters become more validated in their motivations. Particularly cruel in his treatment of Ursula in episode three, JP uncovers that the latter has been having an affair and blackmails her while impersonating her lover Ben in a sexting exchange and convincing her to send him an intimate picture, after switching Ben's number for his own in her phone. The suspense is tightly wrung and drawn out in perfect timing, complemented by the taut and darkly humorous dialogue, while cast shine in the depth of each of their roles, brilliantly portraying the emotion and catharsis involved in a revenge murder plot.
However, in contrast to the addictive and well-paced quality of the dual timeline, the insurance claim subplot comes across as slightly unrealistic and overdone. While the romantic plotline between Matt and Becka provides another intriguing aspect to the covering up of the murder, Tom's relentless questioning of the sisters to prove foul play was involved while necessary to the advancement of the plot, is awkward and formulaic at times.
By the end of the latest episode, viewers were left wondering whether JP might actually finally have kicked the bucket, following a failed drugging attempt by the sisters in his nose spray which led to him sleepwalking and falling off the dock on the way to his boat as the sisters realise that he can't swim. Most likely, the two final episodes will hilariously play out towards a fitting end, considering the long list he's built up of malicious deeds throughout the season thus far. More importantly perhaps: will the Garvey sisters get away with it?
Bad Sisters airs every Friday on Apple TV+.