Dublin Theatre Festival presents Dublin audiences with an eclectic programme of Irish and international work. This year marks the festival's return to full capacity, welcoming artists from all over the globe. Audiences will get a unique chance of seeing 17 world premieres, as well as the highly anticipated return of Italian artist Romeo Castellucci. As hard as it was, The University Times has picked five outstanding shows from the Festival's programme that will brighten up your autumn.
Dinner With Groucho
B*spoke Theatre Company presents audiences with a dinner date like no other. "Dinner with Groucho" is inspired by the relationship of Groucho Marx and T.S. Eliot, whose friendship was one of tension, mutual reverence, and long correspondence. The famous comedian and the great poet meet for dinner on the edge of heaven. The encounter that reveals the men's sorrows and secrets is conducted by the powerful proprietor. "Dinner with Groucho" runs at The Civic Theatre from September 26th – October 1st. Tickets are €20 – €25.
ADVERTISEMENT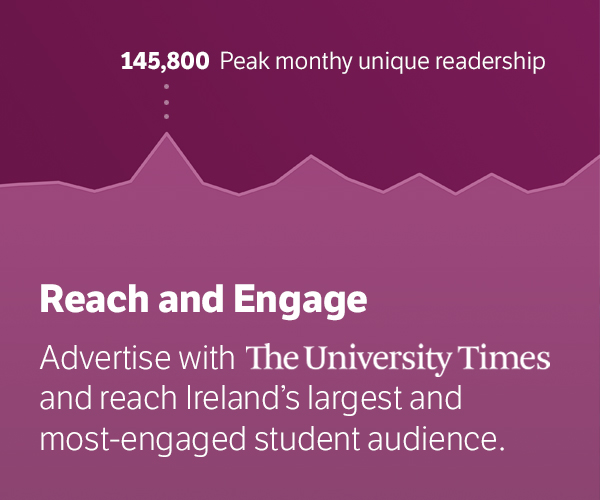 Jezebel
A Phoenician princess, a shameless and profane woman, a seductress — Jezebel has come to signify a variety of meanings. For Cherish Menzo, the choreographer and performer of "Jezebel", this name is associated with the Video Vixen, female models who appeared in hip hop video clips in the late 90s and early 00s. In her performance, Menzo, a black dancer born in the The Netherlands, refuses any external constraints and seeks to deconstruct the stereotypes. "Jezebel" is a powerful performance that employs hip hop as a means for self-redefinition. Jezebel runs at the Project Arts Centre from October 3d-4th. Tickets are €25.
The Cold Sings
"The Cold Sings" draws inspiration from Sylvia Plath's "The Bell Jar", as well as her poetry and personal letters. With a 1950s setting in the background, "The Cold Sings" fuses dance, text, and music, in order to explore the issues of female identity and mental health. The show is created by the artistic directors of the Junk Ensemble, Megan and Jessica Kennedy, and is performed by a stellar cast of Irish and international dancers, singers, and musicians. "The Cold Sings" runs at The Depot @ The Complex from October 5-9th. Tickets are €15-€25.
Good Sex
Every night, two actors, complete strangers to each other and to the script, meet on stage to tell their story. It is a story of desire, betrayal, and loneliness. Carefully guided by an intimacy director, they will explore the terrain of touch and intimacy.
"Good Sex" was created by the famously innovative Irish company Dead Centre in collaboration with award-winning novelist and essayist Emilie Pine. After two years during which humans were scared of touching each other, "Good Sex" is as relevant as ever. The raw and sincere performance of two actors who have never rehearsed together reinforces the show's major theme. "Good Sex" runs at the Samuel Beckett Theatre from September 28th — October 2d. Tickets are €20 – €30.
BROS
For the first time in 18 years, Italian director Romeo Castellucci returns to Dublin with the provoking and piercing "BROS". A group of unknown men, brought from the street, are dressed in police uniforms and brought together on stage to carry out the orders given to them through headset devices. "BROS" explores the themes of authority, individual and collective responsibility, and challenges our relationship to the law and its dominant force. Dark, unsettling, and violent, the story is told through images and movements. "BROS" runs at O'Reilly Theatre, Belvedere College from October 14-15th. Tickets are €30 – €40.
Honourable Mentions
This year marked the centenary of James Joyce's Ulysses, an event that has loudly reverberated in Dublin culture and beyond. Dublin Theatre Festival is no exception. Three shows of the programme are paying tribute to the modernist masterpiece.
The Abbey Theatre presents Joyce's Women. In collaboration with an acknowledged Irish writer Edna O'Brien and EILENE DAVIDSON PRODUCTIONS, they take upon them an exploration of Joyce's life, focusing on the female figures central to it. Joyce's Mother, Wife, and beloved Daughter, his Patron, his Mistress — this world premiere gives voice to all of these key women without whom there would have been no James Joyce as we know him.
Inspired by Episode 14 of Ulysses, All Hardest of Woman takes place according to the novel's narrative, at The National Maternity Hospital. The show dives into Irish maternity care, and presents a physical response to the real-life testimonies of patients and staff.
In collaboration with Landmark Productions and MoLI, ANU presents a hard-hitting immersive theatre piece, Lolling. Lolling is inspired by Episode 5 of Ulysses, intoxicating and lustful, only the action is transported to modern-day Dublin. The show revolves around the city's current relationship with masculine consumptive and compulsive behaviours.
Joyce's Women runs at the Abbey Theatre from September 29th — October 15th. Tickets are €13 – €45.
All Hardest of Woman runs at The National Maternity Hospital from September 28th — October 22d. Tickets are €20 – €25.
Lolling runs at the Kennedy's Pub from October 5th-21st. Tickets are €20 – €25.