Tom Hegarty was tonight elected Chair of the Central Societies Committee (CSC) at its Termly General Meeting (TGM), which took place this evening to fill three vacant officer positions and Executive Committee positions and form the Constitution Review Group.
Also elected to officer positions were Sam Carthy as Treasurer and Daniela Williams as Secretary.
In a speech to the floor ahead of the vote for Chair, Hegarty specifically highlighted his intention to focus on safeguarding societies and people from harassment and bullying.
ADVERTISEMENT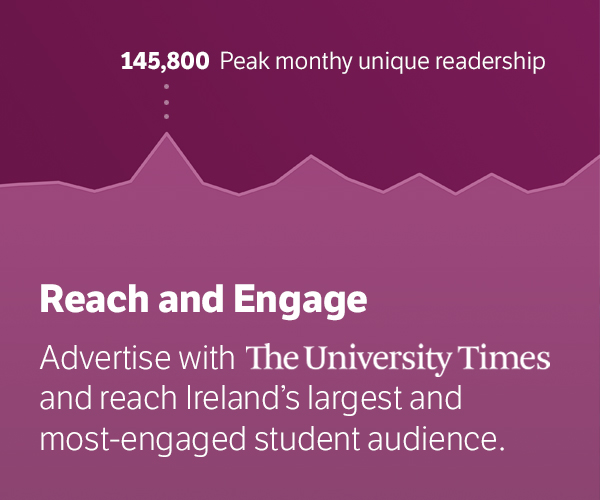 In a statement to The University Times following his victory, Hegarty expressed his excitement for the year: "All I want to say is that I'm looking forward to being an advocate of all society life on campus and working to make them a safer and more stress free environment for all involved."
"All elected today are extremely qualified people and will be able to bring many diverse views and skills to the CSC. It's an exciting year ahead", he said.
Sam Carthy, who had been operating as the Interim Treasurer for the CSC over the summer, stated to The University Times that it was "good to see such high enthusiasm and such high turnout" and that he "really hopes that people continue [attending] our Hilary Meeting and the AGM at the end of the year".
Reflecting on his election, Carthy added: "I'm happy to be elected, and thanks to everyone who voted for me."
"I'm really excited that I can keep going and that I'm kind of hitting the ground running since I've already been doing this throughout the summer on the Capitation Committee and getting things ready for Freshers' Week and helping members settle them into their roles for the new year".
After being elected Treasurer, Daniela Williams told The University Times that she was "grateful to have been elected and excited for the year ahead and to work with members of societies across campus".
Owen Eglinton, William Reynolds, Emmet Geraghty and Faye O'Reilly were elected to the Executive Committee to fill the vacancies following the election of the three officers.
The TGM also recognised the Trinity Young Greens' movement from provisional society status to official society status.
In a statement to The University Times, Mollie Ryan, Chair of Trinity Young Greens, said that the society was "so thrilled to finally be recognized as an official society by the AGM".
"This follows years of hard work, and we cannot wait to continue pursuing a more sustainable future for our university and our community."