122 fencers. 20 different countries. 50 trophies. Three head coaches.
These are just a few of the numbers behind Dublin University Fencing Club's (DUFC) record-equalling streak of 13 Intervarsity wins in a row.
DUFC was reaching for the record, and it nearly had it in their grasp, until all hopes were lost when they foiled at the finish line against University College Dublin (UCD).
ADVERTISEMENT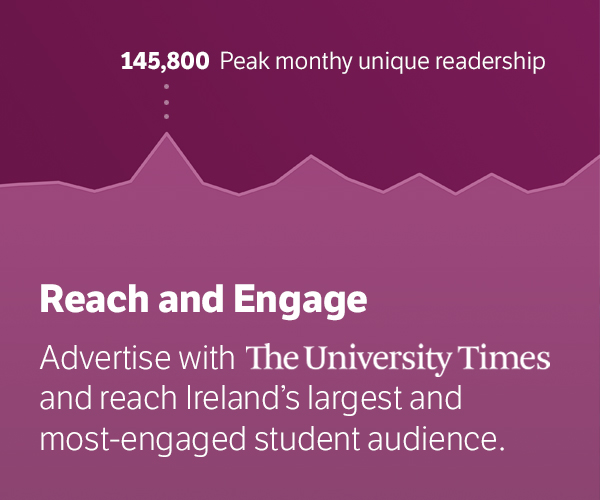 "Obviously it was a very frustrating loss for everyone in the club", admitted club captain Cathal Maguire.
The scoring system is not a straightforward one. Fortunately, Maguire simplified the system for me in an attempt to elucidate just how narrow the defeat was.
"We have six separate competitions . . . pretty much if you can't win the cups, then it goes down to matches. And if there's no overall winner in matches, it goes down to individual bouts – and it went down to bouts."
He continued, saying, "some of those bouts were lost by as close as one point. So it was an extremely close thing. And you know someone could have sneezed and it would have gone differently".
It evokes parallels to Rangers lacerating Celtic's search for a record-breaking tenth consecutive Scottish premiership title, when Steven Gerrard's men were crowned champions.
On the face of it, fencing appears to be a straightforward sport: hit your opponent with your weapon and try not to get hit in the process.
However, behind its mask of simplicity lies a myriad of intricacies. What a layman sees as a sword is in fact a sabre, foil or epée.
"The sport is kind of almost like three sports to be honest, three different weapons, which all have different rules. And they're at the core, you know, the same sort of thing", says Maguire.
"Epée and foil are quite similar, probably the ones that most people would associate Olympic fencing with", explained Maguire. "We start everyone off at foil".
There is also a regional peculiarity pertaining to foil: "the North definitely leans towards foil . . . most of the greats in Irish fencing currently in foil are Northern".
As one of the largest clubs in Ireland, DUFC accommodates all three codes – a rarity amongst universities.
In one regard DUFC is entirely unique: "We're the only ones that offer wheelchair fencing", says Maguire, not without a hint of pride.
Whilst evidently inclusive on the disability front, fencing has at times been branded an elitist sport, with participation from individuals of lower income backgrounds being sliced at the kneecaps due to the cost of purchasing and maintaining equipment.
Maguire, however, competently parries any such jab relating to an aristocratic appellation by explaining that many clubs, including DUFC, provide gear, and that despite its reputation, fencing is practiced by people across the class divide.
"Definitely not. It would be true that it is an expensive sport to start, you know, if you don't have a club that can provide you gear, that is a barrier to entry. But thankfully there are now quite a few clubs [that do provide gear]."
"I wouldn't say that people I see in fencing are typically upper class or middle class . . . it's definitely a wide net sport as far as demographics are concerned. Anyone can join it . . . I wouldn't consider myself upper class or anything like that", he reasons.
With regards to gender, the club has come close to an even split between men and women.
"This year we have strayed a little bit closer to 60/40 in men but do have a strong contingent of women absolutely", says Maguire emphatically.
To return to winning ways in the Intervarsity competition this year will certainly require a full team effort. And in spite of last season's disappointment, there are sources of considerable hope.
"Our men's foil team was entirely new to Intervarsity , it was a completely new team. They came second in their match with UCD . . . it was quite close."
"And then we had other achievements like our women's foil team who went completely undefeated in every single bout. I can't remember the exact number of matches, it was something like 45 or 46. But they won every single one."
"That team in particular included a fencer who has only been fencing for eight months. And she fenced absolutely brilliantly. So we did a lot of really great achievements that we're very proud of during Intervarsity.
"Obviously we did lose the streak, unfortunately, but they will be built again, you know", says a quietly confident Maguire.
They will be aided in battle by several seasoned warriors too, with international-level fencers in the club's ranks.
Isabel Radford Dodd competed for Ireland in the World Championships over the summer, in the Modern Pentathlon (which includes fencing among shooting, running, swimming and show jumping).
"She's an amazing fencer. She also did very well in the Irish national championships as well…I think she came third".
"We've a couple of pentathletes actually…Grace Culhane, she's chairperson this year" adds Maguire.
"One of our men's foilists is hoping to fence in his first world cup in London in November".
With the club's history stretching as far back as 1936, International representation from alumni and current fencers is no novelty.
Over 14 alumni have represented Ireland internationally. Tokyo offered the most recent opportunity for some of the club's former talent to be showcased on the world stage
"She's not in our club currently, but Natalia Coyle, she's a Trinity alumnus as well, obviously a very well accomplished pentathlete representing Ireland at the Olympics".
"It's definitely more common to have outright fencers but there is a fairly strong contingent, particularly in Ireland, of pentathletes".
Maguire himself has international ambitions too. He added: "Getting the chance to fence internationally would obviously be a dream of mine and it is the dream of many".
Guiding Maguire et al. on their journey to national and international competition will be the club coach – or 'Maître d'armes' – Dr Colm Flynn.
Flynn has coached DUFC for well over a decade now, overseeing most of the club's record-equalling streak.
"We're extremely fortunate in our club to have such a great coach. He also started fencing in Trinity, in his undergrad, and he went right up until PhD fencing with the club.
"At the end he thought, you know what, I want to continue coaching, and he's been with us since and he's an absolutely amazing coach".
Flynn has also received national recognition for his talents over the course of his career.
"He's Development Officer for the sport of fencing in Ireland itself", adds Maguire, "and he himself was number one ranked in Men's Epée during his time [as a fencer]".
The future of the club is therefore looking bright. And with the Freshers fair imminent, the talent pool is only likely to grow.
"The club is far from destitute when it comes to members anyway. And we do have, you know, I think it's one of those things that people who join fencing, they become really invested, they really dedicate themselves to it".
"And we hope to bring many, many more in this Freshers Week in this coming season".
Maguire has an important message for Freshers, or indeed anyone looking to take up the sport.
"One of the things that I think is really good about fencing personally, particularly in Ireland. It's a very university sport…people start at university, not everyone, but the vast majority. And they still go on to see great success.
"It's not it's not one of those sports, like a Gaelic [GAA sports] …if you don't start Gaelic when you're five, you're never going to be on a county team. But that's not so much the case for fencing, at least in Ireland.
"You see loads of the I suppose the top dogs in fencing Ireland started at university age".
Maguire himself is proof of this.
"I never did it in school…when I came to college, obviously I saw the stand at the Freshers Fair and was just like, 'oh, well, why not?' I'll give it a try. And I just absolutely fell in love with it. And now three years later here I am, captain".
And with almost weekly competitions – not to mention plans for a revival of the annual colours fixture against UCD this – the cut and thrust of the fencing calendar offers plenty of opportunity to compete and improve at all levels.