The Douglas Hyde Gallery's exhibit, FAMILY LINES, is an eerie, mystical collection of art. The exhibit explores Rekab's dislocated sense of identity growing up with an Irish and Sierra Leonean background.
The collection is part of the artist's ambitious FAMILY LINES project, in collaboration with the Éireann and I archive, which aims to create a platform for Irish artists of the African diaspora.
Growing up, artist Alice Rekab never talked about their identity. As a light-skinned person of African descent, it was a complex thing to explain to people.
ADVERTISEMENT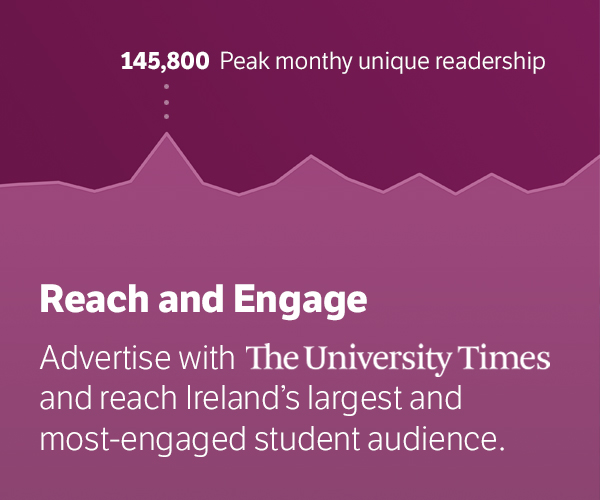 The Ireland that Rekab grew up in was a predominantly white place and it wasn't until a visit to Sierra Leone in 2009 that they began to understand the culture they came from. Up until that point, Rekab describes having a fragmented understanding of themselves and their family history.
The FAMILY LINES Project comprises six years of work. During this time, Rekab reflected on what it meant to belong to African culture, but, crucially, what it meant to be excluded from it due to appearance.
This experience bleeds its way into Rekab's art, which is all about how we belong, either to our bodies, our families or to our nations. The exhibit stretches across two dimly lit galleries. Gallery one housed the FAMILY LINES exhibit, while the second displayed the Artist's Eye collection, as part of Rekab's collaboration with Éireann and I. 
Upon entering the exhibition, I was struck by the otherworldly atmosphere of the gallery. Strange clay sculptures crawl across the floor and an unsettling audio clip of a woman singing plays in the corner. Rekab uses a range of mediums in their art, from print and video to sculptures made of clay and wood. The highlights of the exhibit were the wonderful sculptures which come to life through the artist's skilled use of clay.
Ordinary objects are transformed: a vacuum cleaner becomes a venomous clay snake and a family stool resembles a creature crawling across the floor. My favourite piece was a mirror crawling with pink clay vines. Peering into the mirror, your reflection appears fragmented and distorted by the clay.
This sense of fragmentation continues across the exhibit. Broken clay pots sit in the corner of the room while pieces of family heirlooms, scraps of fabric, suitcases and bubble-wrapped packages are woven together into one piece. Rekab describes their work as a process of repairing the past.
As someone who only has pieces of a story to work with, Rekab uses art to fill in the gaps. Each artwork is a patchwork quilt of different objects which, once stitched together, tells its own story of identity.
The FAMILY LINES exhibit was well worth a visit for Rekab's unique and otherworldly art style alone. But, on a larger scale, the FAMILY LINES Project is hugely important for Irish society. The project has grown into its own community, which features other artists of African backgrounds including Salma Ahmed Caller, Larry Achiampong and Holly Graham.
By collaborating with these artists, Rekab has created a platform for people to share their experiences of black life in Ireland. The project creates space for discussions on identity, race and belonging which are urgently needed, particularly in a contemporary Irish context. 
The FAMILY LINES exhibit ran until September 25th at the Douglas Hyde Gallery.