Tye Adamson is somewhat of a journeyman by GAA standards. The Westmeath man learnt his trade at his home club, Mullingar Shamrocks, then took things international to Berlin GAA, before settling in 2020 at St. Oliver Plunkett's in Dublin.
Success has followed him everywhere. In 2018, he helped his native club win their 13th Westmeath Senior Football Championship title.
Shortly after, he joined Berlin GAA where he picked up a European senior football medal. This feat – winning two senior championships within a year – is one rarely (if ever) heard of in Gaelic Games. Most recently, he coached his new club's ladies' team to both league and championship wins.
ADVERTISEMENT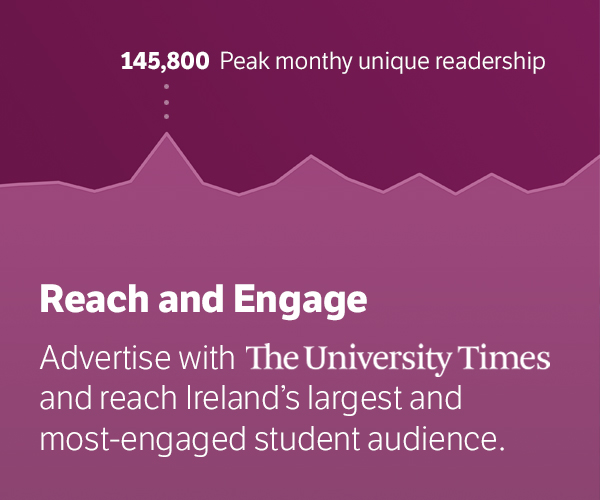 His latest challenge is Trinity LGFA.
In his first official game as Trinity coach last Wednesday night, they suffered defeat to Ulster University Jordanstown. A road trip to Belfast saw the home team win by a score-line of 1-16 to 2-5.
Despite the result, Adamson felt inspired and excited for the season after the team's performance. "I'll be honest, I was a bit pessimistic going up… but after watching the girls it has got me excited for what's to come".
He described the game as "very positive", where the team "went out and gave everything". "We have a lot more to come back in, which will make us stronger, but they have to give what they gave on Wednesday".
The following evening, the seconds team beat RCSI by the narrowest of margins, after being behind at half time. "Same thing again, they just fought, and they worked, and in the second half they came good".
Adamson's outlook is entirely positive. He wants to help grow the ladies' game and give girls opportunities to play. "We had eighteen playing on Wednesday, 25 on Thursday," he proudly tells me, "And forty-six at training on Tuesday!".
"There's something special about the ladies' game," he explains "it's a breath of fresh air from the lads". "There's great potential especially with how things are going in women's sport. There are more people interested, the quality is there".
Indeed, with Trinity, the quality is there. The team possesses a number of inter-county talents including captain Anna Jones (Westmeath). Jones is a player of particular note. When watching Trinity, it is clear she is the talisman. An effective carrier of the ball, she acts as a catalyst, allowing the team to transition from defence to attack and contributing to both departments effectively.
Her efforts are not just evident on the pitch but also in the general running of the club. Adamson is particularly appreciative of Jones and her commitment, as well as vice-captain Anna Morrison and teammate Ciara Larkin who he says have "been a great hand and made things so much easier for me".
While the conversation progresses, I ask if there are any particular styles or philosophies that he is seeking to implement in the team. He laughs at my question (probably deservedly so), "There's no Jim McGuinness tactics here…I love simple football".
"Win the ball, be organised, work hard as a defence and then quick transition. Get the ball to a Trinity jersey and keep it", he added.
"We have been at the centre of our own downfall this season, losing the ball and losing possession. When you have the ball the other team can't score."
The new coach admits he is however thoroughly impressed by the mentality of the team. "The togetherness they have, how self-sufficient they are, how they make things so easy for me." 
He reiterates: "The football stuff will sort itself but it's the togetherness that is important."
"They do great stuff off the pitch together as well." Adamson compliments the social side of the team, something which Trinity GAA takes great pride in. "Chaps' is the name of a pub I learnt two weeks ago, and I don't think I'll be forgetting it any time soon…that's what makes college football!"
As our exchange comes to a close, I ask Adamson what his hopes are for the season. "The league now is just about getting fundamentals, building something.. building bonds… building togetherness."
Despite being only one game in, Adamson is quietly confident of the team's success. He says it is key to "unlock the potential" of the side, "because there is a lot in the team and in the squad."
Speaking to vice-captain Anna Morrison, last week, she said there was a real chance of silverware and Adamson is in agreement. Trinity will be hoping to emulate their success in 2015, the last time the college won the prestigious Giles Cup. He admits that it will be tough but maintains "I really think there's a championship if not two across the two teams". If Adamson's heartening words are anything to go by, they will have every chance.