From choirs to techno, Trinity's music world is flourishing rapidly. In conversation with The University Times, modern languages student Owen Henry says he "couldn't imagine college life without music". Songs bring people together, from trad sessions to hearing someone humming your favourite tune, there is a sense of magic in music that unites people from all walks of life.
Within the walls of Trinity there are several fantastic choirs and music groups to avail of and audition for. As Henry explains, "I think that's what struck me when I started in Trinity, the array of opportunities when it comes to music … just off the top of my head in terms of societies, there's Trinity Musical Theatre, DU Music, and JazzSoc… when talking about singing opportunities, there's no shortage in Trinity".
For Henry, singing is a form of communication. "As someone who has stammered since they were young, singing has been a haven for me to express myself when the spoken word can't." Henry finds that standing up in front of a crowd and performing is not a nerve-wracking experience but rather a space in which he can express himself fully. "People who don't know me personally are usually quite surprised to find out that I struggle with a stammer in my daily life, as I have no qualms about performing on stage for large crowds", he relates.
ADVERTISEMENT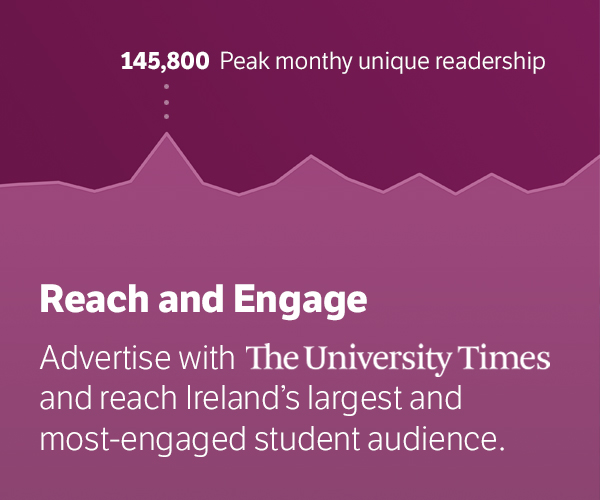 While a member of the British Stammering Association on the Youth Panel, Henry has raised awareness for stammering through his "songwriting and advocacy work". Though it has had its challenges, Henry emphasises that "stammering is not a disadvantage to me in my life. It's just a different way of speaking and, as a result, people tend to listen more attentively to what I have to say. I see it as my superpower".
If you have had the opportunity to grace your ears with Henry's musical talent, you'll know how truly beautiful he is as a performer. Alongside being the chairperson of Trinity Musical Theatre, Henry has also performed as a soloist with Trinity's orchestra. This carefully selected group of magnificent musicians graced the stage at this year's Trinity Ball, and as always, I was blown away by their pure talent. From hearing Henry hum around campus to seeing him onstage, it was truly a sight to behold. "To perform with such a high calibre of musicians and fellow singers is an amazing feeling", Henry says. "I recommend anyone to go for it and audition."
With auditions an ever-green topic among musicians, The University Times asks Henry the age-old question: what makes a good audition? "Sadly, there is no perfect formula … find a song that suits your voice and a song you love." Preparation is the key to any audition: find out what kind of music the choir or music society gravitates towards and see if it suits you. If not, there is always another group out there.
The dreaded act of sight-reading gives any musician the shivers, but Henry maintains that one shouldn't "make the mistake of having an amazing solo piece then falling short on the sight-reading section … both are so important for a lot of singing and musical groups in Trinity". He emphasises not to "stress about it too much – everyone wants to see you succeed. You don't have to be perfect, but just show that you have prepared the best you can – there are so many opportunities to improve as you go along".
Trinity and its surrounding hemisphere ooze with musical talent. Bands are constantly forming and solo artists are landing shows weekly. When asked who he admires, Henry answers with a sense of amazement of the talent surrounding him: "Within Trinity, I would say I am constantly in awe of the amazing singer Emily Hogarty … She has been a mentor for me and has continued her career after graduating, performing as a lead role at the Vienna Opera Festival and as a Factory Artist with the Wexford Opera Festival this year." In regards to the Dublin music scene, Owen mentions the up-and-coming Mossy Ryan. "Ryan, as I know him, is an incredible musician making waves in the Dublin scene. Hoping to catch a show soon!" Owen also conveys his inspiration for the talented Lucy McWilliams: "Her success and musical stylings have been so inspiring to me, and definitely a career I hope to emulate." He also mentions Aby Coulibaly who he "absolutely loves within the Dublin RnB scene. She is someone I would hope to align myself with genre-wise … She is a force to be reckoned with in the greater RnB scene in the UK and Ireland".
Henry sees Trinity as a place where there truly is a space for everyone to perform: "There really is something for everyone no matter what kind of music you're interested in. What's amazing about these societies is you get to meet like-minded people, amazing passionate musicians who go on to be potential collaborators, supporters, and amazing friends."