From fleece jackets and two-pieces to tennis skirts and monochromatic outfits, Hallyu ("Korean wave") fashion is sowing the seeds of Western trends.
South Korea is rapidly becoming one of the most important fashion capitals in the East, with Seoul Fashion Week recognised as one of the world's five biggest Fashion Weeks. Korean clothing brands such as Hyein Seo, Rokh and EENK are making themselves known worldwide with celebrities such as Rihanna endorsing the brands on their social media platforms. 
In contrast to the simplistic styles and colours of everyday Korean streetwear, South Korea also offers the bright and flashy fashion of its pop idols, who showcase their style in high-end music videos and performances. With millions of fans around the globe, it's no wonder that K-pop has become a beacon for fashion trends.
ADVERTISEMENT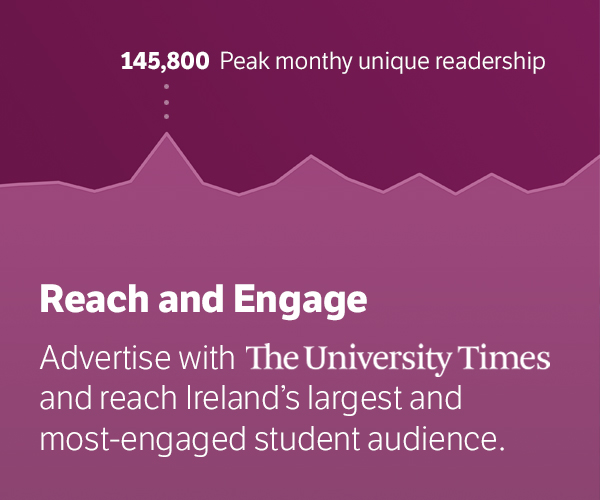 Appearances of Korean celebrities such as BTS and Blackpink often result in items of clothing being sold out in minutes by fans eager to style themselves on their favourite idols. Online stores such as Fashion Chingu offer fans the opportunity to purchase the same clothes as their idols by letting them 'shop' a particular celebrity's fashion choices. 
Bright hair colours is one of the many looks associated with K-pop. K-pop idols often sport loud, new hair colours that change multiple times during their careers, giving them a distinctive look that matches their flashy outfits and stages. Many fans have picked up this trend to match their favourite idols and catch their attention at concerts. Myself and my pink hair are no exception to this; even though I don't aim to match a specific idol, my years of K-pop fanhood certainly influenced the bold colours I dye my hair. 
The makeup of K-pop idols tends to be colourful and glittery, with the most common look being discreet winged eyeliner and a lip tint. There's been an upsurge in popularity for such makeup styles, and in 2017, South Korea's beauty industry was estimated to be worth just over $13 billion. Social media platforms such as TikTok are heightening the popularity of Korean makeup trends and step-by-step tutorials.
I myself am an avid watcher of Korean youtubers areumsongee아름송이 and 안다 ANDA, both boasting over 800,000 subscribers. I follow their tips and draw inspiration from their matching of product colours. Though the end result is never exactly the same, I would consider my makeup much closer to the typical Korean style than that of the typical Western style, and this can be said for millions of others across the globe. 
One thing that stood out to me most when I first discovered K-pop was the similarities in makeup and clothing among male and female idols. It is as expected of the male stars to wear makeup as it is for the women, and all genders commit to an in-depth skin care routine. Men wearing makeup is a familiar concept in South Korea, with South Korean men purchasing 20 per cent of the world's "male" cosmetics.
These 25 million men collectively consume over a billion dollars' worth of cosmetics annually. Such representation in the media helps normalise male makeup and encourage men around the world to look past social stigma. In 2019, Jackson Wang, soloist and member of K-pop group GOT7, became the international face of Armani Beauty. He said the following in an interview with GQ in relation to wearing makeup: "At the end of the day, I feel like it's just art. There's no boundary in art." A nonchalant response from someone considered to be one of the most 'masculine' men in K-pop!
Over the years, gender-assigned clothing in K-pop has begun to blur and mesh together, with female idols sporting tailored suits and male idols appearing on stage with crop tops and skirts. I sent out a survey via social media asking which Korean celebrities people were inspired by in terms of fashion and appearance.
One of the most popular responses was Lee Taemin, soloist and member of K-pop group Shinee. Taemin has always been known in the industry as a style icon who pushes the boundaries in terms of what is and isn't 'masculine'. Between shoulder length hair, mesh tops, cropped clothing, wearing clothing marketed for women and his androgynous choreography, Taemin has been leaving his mark and inspired other male soloists to follow suit. In a 2017 interview with Billboard, he stated that he "really wanted fans to understand that outer appearances really don't matter". 
When searching for Korean styles and brands, one thing in particular I noticed was the amount of genderless clothing. Androgynous clothing is immensely popular in Korea, with loose-fitting clothing a staple of Korean street fashion. Last July, Nike opened its first ever gender-fluid store in Hongdae, Seoul.
All clothing, accessories and shoes in the store are arranged entirely by fit and size rather than gender. There are also no images of models in the store to further discourage gender-typing. The store so far has been a major hit, with long queues outside and a reservation system in place. There is no doubt that more of these types of clothing stores will pop up around the world, but once again South Korea is ahead of its game and setting fashion trends years in advance.
In 2018, the genderless Korean clothing brand Blindness presented its S/S19 collection at London Fashion Week Men's. The designers found inspiration for the collection from the mediaeval and Elizabethan periods and adorned their clothing with ruffles, flowers and pearls. The models are often masked at their shows, making it difficult to distinguish their gender as a way of encouraging everyone to wear their clothing. Western celebrities such as Kendall Jenner are buyers of the line, undoubtedly proving the success and influence of the brand. 
My social media poll also asked about where people shopped for Korean fashion styles. The most common response was YesStyle, the Hong-Kong-based fashion and beauty seller. YesStyle is a world leader in K-beauty products and acts as a bridge between Asia and the world. Between 2019 and 2021, YesStyle's net revenue from K-beauty grew by 137 per cent, and it carried over 30,000 K-beauty products in 2020.
The Korean beauty market is among the top 10 global beauty markets, and in 2018 it had an estimated worth of over $13.1 billion in sales. Korean celebrities, such as K-pop idols and K-drama actors, are known worldwide for their flawless "glass skin", and they are often hounded for their skincare routines by fans. These celebrities are often the ambassadors for brands, further promoting the products. 
South Korean social media influencers play a major role in shaping Western fashion. However, South Korea is even further ahead with their virtual influencers. A combination of AI, robotics and human superimposition, virtual influencers are the latest trend on social media. They began with cartoonish characters such as Apoki (who has a whopping 3.7 million followers on TikTok), and they have now developed into hyper-realistic figures such as Rozy, a virtual influencer with 145,000 followers on Instagram.
These influencers are used to promoting brands and other celebrities, and they even release their own music. Rozy advertises skincare and fashion products, and various influential companies are after her as one of their models. Companies who wish to reach a wider audience often turn to these AI influencers as a gateway to the younger generation. 
From Korean societies and K-pop shops to K-pop and K-hip-hop nights in clubs, Dublin is one of the many places that is being influenced by the powerful Korean wave, and I'm positive that there's a lot more to come. If you're looking for future trends and want to be on top of your game, South Korea is the place to turn to.
The style in Korea today is almost guaranteed to pop up as the latest trend in a Western magazine a year or two from now. Not convinced? K-pop group ITZY released the music video for their song "Not Shy" in August 2020. The girls were styled in neon, sequined outfits, cowboy boots and cowboy hats … all of which have been named top trends for summer 2022. So rather than waiting for the styles to eventually make their way to the Western catwalks, start searching for inspiration today, because South Korea is ahead of its time.