Staff and students expressed concerns with the changes in the make-up of College Board as a result of the HEA Act 2022 at a town hall held yesterday.
Opening the town hall with an explanation of the key issues currently facing College Board, Registrar Professor Neville Cox emphasised that the town hall was "a genuinely consultative exercise" and that the voices being lost from College Board would continue to be heard.
"This is both a streamlining work of our existing college committees, but also ensuring that where there is some loss of representation on Board, the voices of members of the college community continue to be heard", he said.
ADVERTISEMENT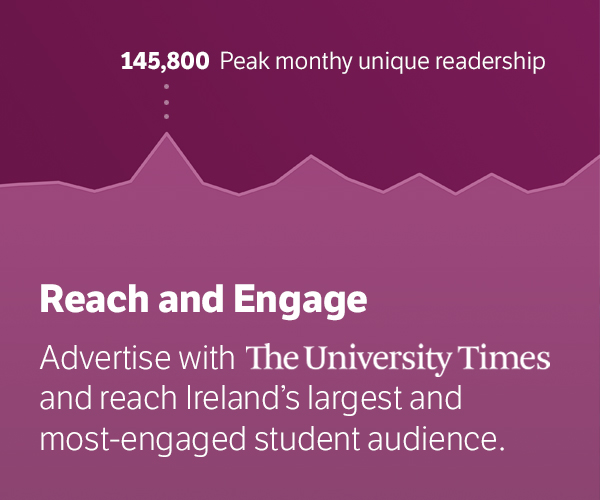 He identified four key areas of interest for the Board make-up as outlined in the Act – internal membership, external membership, student membership and the reduction in college officers.
According to the HEA Act 2022, the structure of College Board will change to include 11 internal members (six fellows and five non-fellows), six external members and a Chair nominated and chosen by College and three additional members nominated by the Minister for Higher Education and Research, three student members consisting of sabbatical officers and the Provost.
On the issue of the internal members, Cox identified several questions including how they should be elected and which cohorts should have a vote, how to ensure the best possible membership and whether policies such as the gender and grade quotas should be revisited.
Similarly, for external members, Cox noted that it would be important for College to clearly outline what competencies it would look for in external appointments. He also added that while the department of higher education requested a unified approach, they were under no obligation to follow this.
Provost Linda Doyle added to this, stating: "The government is not forcing us to be uniform, they're just trying to get us to have a similar approach".
"Essentially, we are entitled to put our own nuances on the kind of competencies we want and the way we want things to be represented", she said.
The issue of autonomy surrounding which Trinity College Dublin Students' Union (TCDSU) sabbatical officers would be part of College Board was also raised. "It was made clear at the 11th hour that the student members on board would be students' union members", Cox stated.
He added that "it's not really a matter for the college to tell students how to do their business" and raised the question of how the sabbatical officers are nominated and whether it should be specified in the charter which officers serve on the Board.
This was also applied to the question of postgraduate representation on College Board given the current lack of recognition of the Graduate Students' Union (GSU) after College cut ties with them in September.
Both László Molnárfi, the TCDSU School Convenor for the School of Social Sciences and Philosophy, and Professor Sarah Alyn-Stacey spoke in favour of a graduate representative, with Alyn-Stacey stating that she would "be very much in favour of the GSU having a representative on board" and Molnárfi stating that "the GSU should come back".
"We should ensure that not only undergraduate students but also Masters and PhD students are represented", Molnárfi added.
Jamie Rohu, the GSU Environmental Officer for the 2021/22 academic year, asked how College Board was "going to allow postgraduates to represent themselves on the Board when the GSU isn't functioning".
The Provost responded by stating that "there will be a person on the board who represents postgrads and we will leave that gap for that person".
"We may need to find an interim form of wording but it's really important that that voice is heard in our college."
Discussing the new regulations surrounding internal members of the Board, Chair of the Trinity branch of the Irish Federation of University Teachers (IFUT) John Walsh pointed out that "there's quite a significant reduction in staff representation in terms of the non-academic and the library and administrative support categories" and that "it's up to staff to elect their representatives on the board and we shouldn't be imposing significant restrictions on them as they do that".
He added that College should "be pushing back on attempts to enforce standardisation from the department in terms of the external membership" and that it should "consider the benefits and the value that retired staff membership could bring".
Speaking on the question of internal membership, Ann Nolan voiced her support for the HEA Act and the new provisions for College Board, saying that "it is important to have external oversight of a public sector body" and that she "actually welcome[s] this act".
"I would be quite hesitant to say that we should use the external allocation to only look for alumni and retirees because I think we should be open to fresh and non-related Trinity perspectives", she added.
The HEA Bill passed its final stages in the Oireachtas on October 6th. The Department of Further and Higher Education stated "this legislation will significantly reform governance legislation for higher education", which would allow "the reconstitution of governing bodies to strengthen institutional governance".
Previous legislation dictated that the number of members on a governing authority be "not less than 20 and not more than 40". The current legislation "provide[s] for 19 member bodies".