The PhDs' Collective Action Union (PCAU) has submitted the Fair Postgraduate Researchers Agreement (FRA) to Minister for Higher Education and Research Simon Harris as part of the ongoing review of PhD supports in Ireland.
The FRA was released to Minister Harris and a number of other important stakeholders including TDs, Provosts and the heads of PhD funding bodies including Science Foundation Ireland (SFI) and the Irish Research Council (IRC) this evening.
The document is supported by the Postgraduate Workers Alliance (PGWA) and a number of Students' Unions across Ireland including the Union of Students in Ireland (USI), University College Dublin Student Union (UCDSU), University of Galway Student Union and Trinity College Dublin Student Union (TCDSU).
ADVERTISEMENT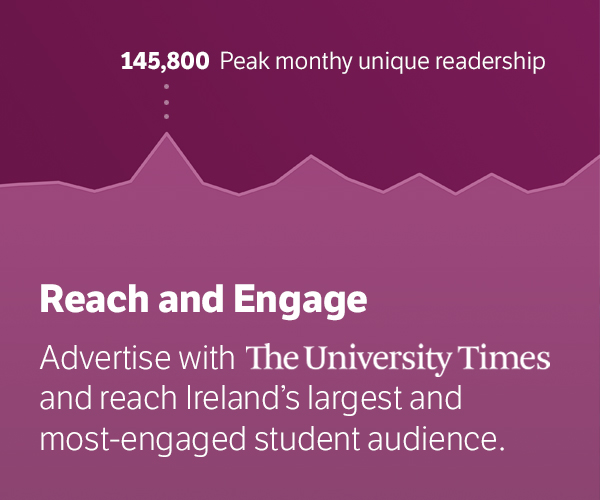 The FRA outlines the PCAU's demands for workers' rights and fair treatment and pay for all postgraduate researchers in Ireland, including being granted worker status, being paid a minimum wage as defined by the Minimum Essential Standards (MES) system and a fair working week of no more than 48 hours per week.
"It is the core belief of the PhDs' Collective Action Union (PCAU) that all postgraduate researchers in Ireland should be recognised as – and offered the rights and protections of – employees under Irish Law", the FRA states.
The document continues by demanding that postgraduate researchers should be provided with access to equipment and training to assist them in their research.
"PG employees should be provided and have access to the basic requirements to work. This includes desk space and the facilities to perform their research in earnest, which can include laptops, stationery, printing budget and availability of printing services", the document states.
The FRA continues by stating that "adequate and appropriate training should be provided without cost to the teaching [postgraduate] employees so they can optimally deliver the teaching to students" and that "training time must never be used for actual work unless it is paid at the work appropriate level".
The document also addressed the issues faced by non-EU postgraduate researchers. In a press statement released today, the PCAU state that they want "discrimination against non-EU PhDs to end" by "removing the need to re-apply for residence every year, removal of all extra immigration fees, and inclusion of time spent as a PhD towards permanent residency in Ireland" and that "the spouses and dependents of PhDs be given full working rights in Ireland, and that non-EU PhDs be included in the Hosting Agreement Scheme".
In the same press release, PCAU President Kyle Hamilton said: "The whole [higher education] system depends on the work of PhDs in teaching, tutoring, marking, demonstrating, and preparing course materials for both undergraduate and graduate level students".
"All this work is done without pay, or at rates that exploit PhDs' "student" status. Our members are forced to choose between living in poverty or taking on additional employment. Which means that the ability of our members to carry out their work suffers. And when PhDs suffer, the whole system suffers", she continued.
"We believe the solution is to provide PhDs with basic workers' rights, protections, and a living wage – just like we would for any other contributing member of society – which is to implement the FRA."
The FRA was initially written by the PCAU Executive before being discussed at a hybrid town hall held by the PCAU for the purpose of feedback and evaluation.
In a press release issued after the Town Hall, PCAU stated that the FRA "serves as a central manifesto and set of demands, outlining the core demands that PCAU considers to be basic rights of PhD and postgraduate researchers".
In the same press release, PCAU Data Officer Matt Murtagh said: "It was really fantastic to see a full room and we now have some fantastic contributions from our members on the Fair Postgraduate Researcher Agreement".