Dublin University Football Club (DUFC) Under-20s clinched a home All-Ireland quarter final despite losing 31-26 to Clontarf on Sunday in their penultimate regular season game.
DUFC started the day in second place – tied with Lansdowne on 53 points but behind on their head to head record – knowing that they only needed a point to secure a top four finish.
They also knew they would likely need a win in order to keep pace with leaders Lansdowne – and so it proved, with the title now Lansdowne's to lose after they beat Old Wesley. Clontarf had aspirations of their own – in third place, just four points behind the two leaders, they knew a win would keep them in the hunt for the title too.
ADVERTISEMENT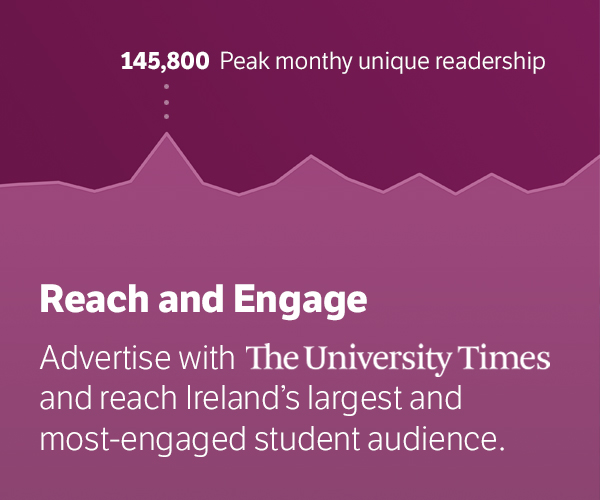 The fixture was held in Blackrock College, with the strong coastal winds having a direct impact on the match.
In each half, the side playing with the wind triumphed. Trinity led 12-7 at half time before a resilient Clontarf clawed their way back through dominating the set piece.
Three tries in just under twelve second-half minutes cast the dye with regards to the result. However, two late Trinity tries in the final ten minutes inflated a score line which, whilst flattering, earned DUFC a losing bonus point which not only secured them a home semi-final but also kept their title chances alive.
While Clontarf started the stronger of the two sides it was Trinity who came closest to opening the scoring. Matthew Lynch's kick to the corner left them nicely placed at the 5m line, only to be penalised on the line.
Clontarf's set piece was to prove a problem for DUFC all game, and another warning sign was soon to follow. A lineout from an innocuous position midway in Trinity territory rolled into a menacing maul, marching nigh on twenty metres right up to Trinity's territory.
While DUFC held up the first breach of their line, Tarf were not to be denied a second time.
For the ten minutes after centre Oran Farrell had kicked the conversion, Clontarf looked the more dangerous. Playing little in the way of flowing rugby, their raw physicality and power – even into the wind – was an issue for the home side. Openside flanker Luke Brady was particularly impressive, destructive both in the tackle and at the breakdown.
Trinity, however, found their feet eventually, with some clever kicking from Lynch in the loose pinning Clontarf back deep in their own half – a disadvantage not to be underestimated with the wind.
DUFC thought they had score when Lynch – this time with ball in hand – floated a pass over to wing Aidan Henry, but it was deemed forward. Trinity got their try within five minutes, though not before they had botched a line out on the 5m line, a lack of accuracy which was to be an unfortunate theme.
The unconverted nature of the try left Trinity 5-7 down, but it wasn't long before they had a second. Number eight Davy Walsh carried well in the build-up, one of the few players not overawed by the physicality of the Clontarf pack. Flanker Kevin Jackson – another man who held his own this game – crossed over under the posts.
Trinity were pressing for a third when Clontarf kicked the ball into touch – which they couldn't do quickly enough – which paused things at 12-7 with Trinity very much in the ascendancy.
The second half saw no such thing. The away side had DUFC under pressure from the start, and whilst they were initially thwarted in their efforts by a wayward lineout of their own, they shortly crossed over following another dominant maul.
Breakdown penalties were costing Trinity territory and possession as well as their lineout – the latter a weakness which the introduction of hooker Zach Baird still failed to rectify.
However, it was an individual error – a split high-ball by winger Henry – which facilitated Clontarf's third try. The fumble invited Clontarf well on DUFC's twenty-two, and having won a penalty from the ensuing scrum – neither their first nor their last – they rumbled over from a maul after a lineout 6m out.
Being bullied at the set piece, restricted to very little time on the ball and 19-12 down against a team who as things stood were level with Trinity, one got the impression that the game – and maybe even the season – was at something of a crossroads here.
The score was certainly surmountable, especially with twenty-five minutes still to go. Hope was far from extinguished
However, DUFC very nearly ensured that it was: full-back Davy Colbert telegraphed a loopy pass on his own twenty-two to Henry, which Farrell read only too easily.
26-12 down just two minutes after the previous try – through such an avoidable error – the coaching staff were frustrated.
Again, the response they were looking for remained elusive. Clontarf rumbled back again through the forwards, winning penalty after penalty at both breakdown and then scrum. Whilst Jackson managed to hold them up over the line with the help of Walsh, Clontarf eventually crossed after another line out, making it 31-12.
So great a sucker punch would have killed off most teams, yet DUFC seemed liberated by the lack of pressure. Returning to the freer-flowing rugby of their first half performance they miraculously nabbed two tries off a cocky Clontarf, the second with the last play of the game.
Rarely has one point come so cheaply and yet borne such significance. Clontarf's title hopes are all but dashed as they head to Lansdowne on the final day of the season.
DUFC on the other hand play away at St Marys College RFC. Whilst results will need to go their way, Clontarf's impressive showing – not fairly reflected in the scoreline – will leave Trinity hopeful that a league title still lies in wait.