A last minute drop goal meant Dublin University Football Club (DUFC) pipped Cambridge University RUFC 27-24 at College Park on Friday.
Harry Colbert's beautifully struck effort sailed high between the posts Business Building bound from almost 40 yards out, much to the delight of Trinity's bench, players and fans.
It was a night of late drama. DUFC had dragged themselves back into the contest through two tries in the final quarter to restore parity at 21-21 with ten minutes left.
ADVERTISEMENT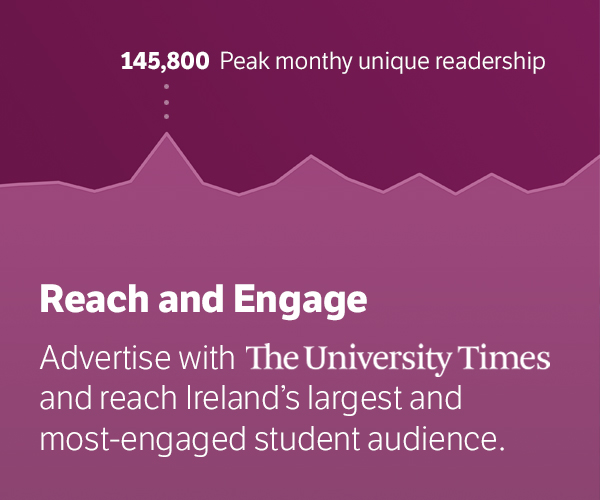 A penalty apiece levelled the scores again to 24-24 as the game entered the final minute.
The draw would unlikely have left either side feeling overly hard done by – least of all Trinity. Despite leading 24-21, the home side had been behind for much of the second half and were perhaps lucky to make it to the break only 7-14 down given how they ended the first half with 14 men.
Only a terrific cover tackle from full-back Colm Hogan in the corner prevented Cambridge from capitalising on their numerical advantage on the cusp of half time.
Even so, 7-21 would have been an unfair reflection of the half as Trinity were the better side for much of the opening 40 minutes. This was already impressive given the discrepancy in experience between the two sides, with Trinity's XV almost exclusively comprised of J1 players and Cambridge counting ex-England fly half Toby Flood in their ranks.
And it was all the more impressive given how DUFC were missing four of their preferred second rows and three of their favoured tight heads for the fixture.
The adversity seemed to have a galvanising effect on Trinity, as the youngsters wasted little time in seizing their opportunity with both hands.
Ten minutes in and Trinity were 7-0 up, having pegged Cambridge back in deep their twenty-two for the five minutes prior.
Cambridge weren't to be squashed for long, scoring the next two tries with each pristinely converted to lead 14-7 after 25 minutes of play.
The away side could perhaps count themselves fortunate to still be leading after 35 minutes. Trinity winger Andrew Hogan could have had two tries for himself. First he dropped the ball on the line – an error echoed by outside centre Sam Berman minutes later – before Hogan was again denied by a last-ditch tackle.
Trinity's left flank, the cornerstone of which was the partnership between Hogan and Berman, caused Cambridge problems throughout the match.
In one particularly potent attack, Hogan, inside centre Louis McDonough and number eight Dave Walsh all offloaded to each other with pace and accuracy to prise open Cambridge's back line. It was a move whose fluency belied this new-look DUFC side's alleged lack of familiarity.
Andrew Hogan's sin-bin threatened to undermine Trinity's endeavours, but Colm Hogan's aforementioned try-saving intervention brought a close to proceedings at 14-7.
The second half saw Cambridge impose their physicality on the game, with their own left winger linking cleanly with his two centres – as he was to do for much of this half – before darting over the Trinity line.
Another clean conversion saw the English outfit sitting pretty at 21-7. DUFC, by contrast, were struggling to impose their own offensive game plan for much of the third quarter.
It was almost as if the home side had forgotten that they were only two tries behind. Any such unawareness vanished once they pulled one back. The rumbling decibel level off the pitch only grew when DUFC's bruising defence of Cambridge's driving maul, from the precarious position of just five-metres out, forced a knock on.
It was not many plays later when a penalty saw Trinity marching on the Cambridge twenty-two, rolling through phase after phase with new-found fuel before rumbling over the try-line to level the scores at 21-21.
After receiving the ball from the kick-off, belief drove them forwards again as they crashed their way up the pitch. Reward for their endeavour was almost immediate. Colbert slotted the points after Cambridge were penalised for coming off their feet in a ruck on their own twenty-two.
To many on the sideline, this was deemed likely to be a winning score. However, Cambridge's roaring response very nearly resulted in another try.
To the crowd's relief, the overlap on the right hand side was ignored and Bernan brought the ball-carrier down with what proved to be a game-saving tackle. Cambridge were not to be wholly denied though, and a penalty from the ensuing phases was slotted by their metronomic fly-half to leave the score 24-24.
Both sides pushed for a winner but it was Trinity who edged this titanic contest with the last kick of the game, and not undeservedly so.
Indeed, Trinity boast an impressive record against Oxbridge sides in recent years.
Last year they trounced Oxford "forty-something to two tries", recalls DUFC Head Coach Tony Smeeth, who would seemingly be forgiven for losing track of the score.
In their most recent Cambridge encounter last season, Trinity dismantled the home side 10-43 – despite making thirteen changes at half time when the score was 0-38.
In the last College Park meeting between the sides – just before COVID – Trinity edged a Cambridge side which included ex-Australia captain James Horwill and ex-South Africa international Flip Van der Merwe in the second row.
"We tend to play stronger away, and weaker at home, as everyone wants to do the trip over", jokes Smeeth. Needless to say Smeeth's modest assessment cloaks what is a formidable DUFC set up, capable even of overcoming university sides with ex-International players in their ranks.
"It's a great fixture for us and a nice release from the league…although sometimes the home fixture can be sandwiched between two league games", says Smeeth.
"It's old rugby tradition, which I hold dear. The game is the most important thing, and Friday was a good one."
Smeeth will be doubtless be expecting a similarly good game when DUFC cross the Irish Sea on 9th March to play Oxford University RFC.