Dublin University Football Club (DUFC) U20s were beaten 26-53 by Japan U19s in an entertaining contest at College Park on Saturday.
The Japan High School Rugby team – on its first tour in four years – consists of the country's top 26 high school players.
Head coach Tomoya Takahashi said of his squad: "We have selected 26 high school rugby players from all over the country who have continued to strive without losing sight of their goals while various activities are restricted due to the corona crisis."
ADVERTISEMENT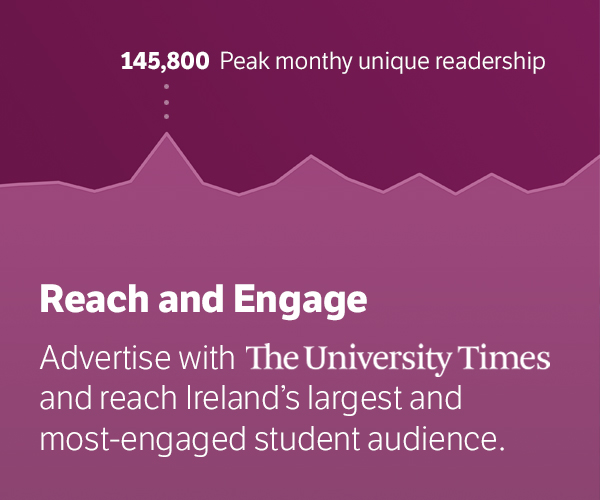 DUFC U20s – who have won the past three national All-Ireland competitions in a row and who this season are on course to make it an unprecedented fourth – was their first fixture of the tour, before playing the Ireland U19 national team twice, once on March 21st and again on March 26th.
Having previously played the USA U20s team back in 2008 and the USA universities team in 2001, this was not the first time that Trinity had faced international opposition. However, such occasions are rare, and with the recent rise of rugby in the Land of the Rising Sun – a nation who beat current world champions South Africa in 2015 and who hosted the World Cup itself in 2019 – Saturday was always likely to be a sterner test for DUFC than either of their American encounters.
As underdogs, Trinity may have been buoyed by the prevailing damp conditions, for drizzle is rarely conducive to the expansive rugby so often seen among contemporary Japanese teams.
Less promising was the yellow card they received in the first minute. It was a numerical advantage ruthlessly exploited by Japan's youngsters, whose slick hands sliced through the DUFC defensive line with ease to score twice in the opening eight minutes.
Such smooth rugby in tandem with a physicality which belied their years portended a rapid demolition. The joy with which they executed these scores – cheering each of the final three passes – indicated an effortlessness which did little to ease fears that things could get worse for Trinity.
"We were like rabbits in the headlights", admitted DUFC head coach Tony Smeeth after the game.
However, Smeeth would have taken pride in his players' response to this early adversity.
12 points down, Trinity weathered some hard hitting by the Japanese side – who were each clad in a scrum cap, as per the rules of Japanese school-age rugby – and ground their way up the field. The introduction of Hugh O'Kennedy at fly-half was a contributing factor in this territorial advance, adding composure to a midfield marked by disarray.
Undoubtedly the beneficiaries of Japan's ill-discipline at the breakdown – with the away side flying into defensive rucks to the detriment of their penalty count – the home side were able to pin their opponents back deep into their half.
Initially, for all their possession and territory, Trinity's efforts bore little fruit. Indeed, had they not scored here, their precarious position on the scoreboard meant that both momentum and morale could well have swung irreversibly Japan's way.
As it was, DUFC's driving maul – an asset which was to cause the Brave Blossoms problems throughout the contest – rolled over after twenty minutes, giving rise to roars of relief on and around College Park.
Trinity continued to grow into the game but it was Japan who next troubled the scorers with a smart finish involving nifty footwork by the left winger.
Still DUFC's determination did not waver. Off the kick off they marched back up the field – in part due to more Japanese ill-discipline at the breakdown – before crossing over from close range, again on account of some excellent work by the forwards.
12-17 down, it was Trinity's third score of the half which was perhaps most impressive. O'Kennedy – who had been consistently feeding his backs through gaps – engineered another break midway inside in his own half, this time playing outside centre Conor Gibney through.
Gibney broke two tackles in what was a typically powerful run and found himself pounding up the field with only the full back to beat.
In a piece of subtle individual skill characteristic of this Japanese side, Gibney was not only successfully tackled but done so in a manner which also prevented an offload to those on his shoulder. It seemed for a moment as if the opportunity was gone – but number eight Davy Walsh took advantage of some disorganised defence with a break of his own.
Walsh managed to offload to blindside flanker Dan Carroll, who charged over from ten metres out – dragging with him disorientated defenders desperately clinging to his derrière.
A simple conversion in front of the posts meant that Trinity closed the half 19-17 up – an impressive scoreline given the calibre of opposition and the game's chaotic opening.
Though Trinity's enterprise did not relent in the second half, a total of ten changes were not conducive to cohesion. The resulting lack of incision in attack stood in stark contrast to the Japanese who, whilst retaining their enthusiasm, developed a more clinical edge as the half progressed.
In the thirty five minutes for which the home side laboured seven points, the away team racked up thirty-six.
In saying that, it was Trinity who began in the ascendancy – unlike they had in the first half – scoring a converted try in the corner to bring them 26-17 up.
However, the deficit only seemed to sharpen Japanese senses, with the away side scoring six unanswered tries in a whirlwind display of physicality, speed and most of all skill.
The second of these scores encapsulated the half's dynamic. Trinity were plugging away in the midfield, gaining metres but not many in the face of yet more wholehearted Japanese defence.
A smart steal at the breakdown – where rashness had previously inhibited Japan's ability to both attack and defend in the first half – triggered a lightning quick counter attack. Scything across the pitch with trademark grace, the Brave Blossoms evaded contact entirely in a move which had both materialised and lasted in a period spanning seconds.
The score and its brilliance drew delight from the Japanese bench, and as they hugged and beamed it was difficult for even supporters of a DUFC disposition not to smile themselves.
The score also seemingly had a revitalising effect on the opposing team's rhythm, releasing cogs which had previously run irregularly: Japan's school boys scored three tries in the next ten minutes, jinking and dancing through DUFC defenders, clicking through the gears, joyful all the while.
For it was a performance laced not only with brilliance, but also enthusiasm and complete decorum. As the final whistle went – blown after Japan had somewhat symbolically halted what had been a promising Trinity maul five metres out – a series of handshakes and bows followed, conducted to players, coaches and referees.
And as the young Blossoms undertook an honorary lap of the field, waving and thanking those who adorned the sidelines, few of these spectators could have failed to have had their hearts warmed by the spirit of the spectacle they had witnessed on this otherwise grey afternoon.