A number of students gathered in the Buttery last week to boycott a policy implemented earlier this year that bans students from bringing outside food into the space.
The boycott, led by Students4Change and supported by Trinity College Dublin Students' Union (TCDSU), aimed to highlight the unfairness of the policy and draw attention to the social issues it creates.
In a statement published to their Instagram, TCDSU stated that "it seems obvious that students should be allowed to eat their own food in all college spaces".
ADVERTISEMENT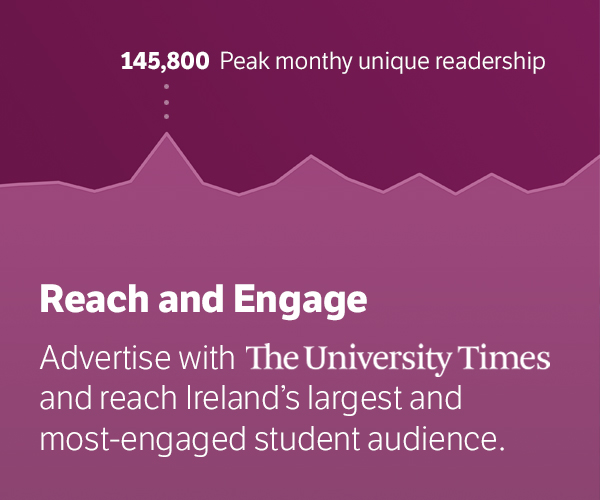 "This year students have been repeatedly asked to leave the Buttery unless they had bought their lunch there. The Trinity student population has grown by more than 5,000 over the last five years, but the free community spaces available to us have remained the same.
"At lunchtime, it's nearly impossible to find a place to sit and many of us resort to eating on the floor", they added.
"The Buttery is the main canteen on campus – of course students should be able to sit down and eat their prepared lunch if they have one without being forced to pay for a Buttery meal."
They finished: "The main priority of College, and Trinity Catering, should be creating a vibrant, inclusive student community – not turning away its own students in favour of earning extra commercial revenue".
Speaking to The University Times, Chairperson of Students4Change and incoming TCDSU President László Molnárfi said: "We are protesting Trinity College Dublin discriminatory elitist and classes policy of not letting students bring in their own to college catering places".
"We have been hearing concrete reports that students are being kicked out for being their own food", he continued. "A lot of students cannot afford the expensive prices associated with catering places, and it is a cost of living crisis and the financial aftershock of a pandemic. Of course students will want to come in and sit with their friends in the Buttery because there's not a lot of spaces around college."
"Students will want to use this public college community space for their own good, but they're not allowed to do that", he added.
"Imagine being a student who can't afford food from the Buttery, and then you are kicked out. It's very embarrassing and some people might feel very ashamed of that."
"The message this is sending is that Trinity College Dublin is not an inclusive place for those who are struggling financially, and that Trinity College Dublin is not a college that supports students," he said.
"And certainly the cost of living crisis doesn't help, it actually makes this worse. Students are becoming separated from their friends and then they are being left to eat their own food on the ground, or on the floor of different teaching spaces. This is totally unacceptable."
When asked about the aim of the boycott and what he hoped it would achieve, Molnárfi stated that the intention was to "reverse [the] policy through pressuring college and through highlighting how damaging it is to us as a college community"
"This is a new policy, one that hasn't been in place for long and that actually goes against an earlier policy, which was to allow students to eat their own food in the Buttery."
"College's profit maximizing on the commercial revenue unit imposed this directive on Trinity catering and multimedia catering powers, and just to use us even more as cash cows and extract even more money from us", he stated.
"The fact that this policy wasn't in place until now, indeed an opposing policy was in place, shows that it is possible to be financially viable, and actually allow students to bring in their own foods."
"And furthermore, there are empty seats available. Yes, even during lunchtime, so there's absolutely no reason to keep students out."
He finished: "The Buttery should be an inclusive place for students and staff. That is what we want to achieve".
When asked whether he had plans to address the issue during his term as President of TCDSU, Molnárfi stated his intent to "highlight how damaging this is to our community within different committees" and to "work with the director of student services and other key stakeholders to push the issue".