Dublin University Football Club (DUFC) U20s outplayed Old Crescent RFC U20s 32-14 in their all-Ireland quarter final at College Park on Sunday.
The scoreline arguably flattered the away side, whose only two tries came in the final twelve minutes and who were helped by an uncharacteristic lack of potency from Trinity in the attacking twenty-two.
DUFC were dominant throughout in both territory and possession, but struggled at times to convert their superiority into points. It was 10-0 for much of the first half, rendering the game rather finely poised for longer than it should have been. Trinity were repeatedly thwarted just short of the try-line – in part by stubborn Crescent defence, but also due to their own wastefulness.
ADVERTISEMENT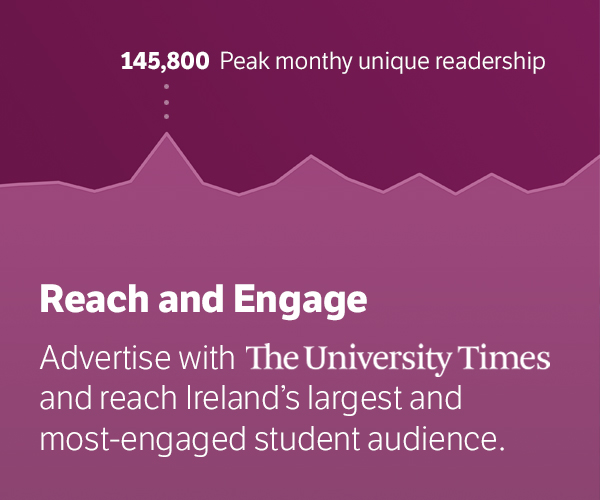 Even so, the 22-0 lead they had built with fifteen minutes to go was entirely deserved, with the home side playing all the rugby and controlling most if not all facets of the game. And whilst Crescent showed glimpses of quality with their two tries – particularly their penultimate one – it was ultimately too little too late.
Having won the Munster Schools Cup last year, DUFC knew that Limerick-based Crescent would be no walkover. Any scope for hubris was restricted further by the fact that none of Trinity's Ireland U20s players had been made available for the fixture.
However, before the game head coach Tony Smeeth said that with good weather, and if Trinity won the ball at the breakdown, he was hopeful of victory.
A beaming sun bathing College Park provided the first foundation for Smeeth's aspirations, with many onlookers forced to remove the coats they had prudently brought.
However, the removal of armour was a luxury afforded only to the spectators. On the pitch, the players' pre-match preparations were unchanged by the good weather – the need for a strong start remained strict.
As for the second of Smeeth's pleas – ball retention – Trinity rose to the challenge immediately. Setting up camp in Crescent's half they applied relentless pressure on the Limerick men, with phase after phase with sharp passing and constant yardage.
As such, Liam Nolan flying from ruck to ruck, releasing both backs and forwards, is an image that encapsulates the free-flowing first ten minutes of the contest. Hugh Goddard was a particularly impressive cog in the well-oiled Trinity machine, frequently unfettering the men outside him with well-timed, well-placed passing.
It was therefore of little surprise when the breakthrough came in the eleventh minute. After another passage of play marked by slick hands it was winger Louie Maguire who crossed the line in the corner, the tight angle of the conversion proving too much for Hugh O'Kennedy.
The quality of Trinity's carrying was unyielding and it wasn't long before they had marched back up the pitch to nestle back into the opposition twenty-two. Hooker Matthew Victory was especially effective with ball in hand, rarely failing to preoccupy at least three defenders at a time.
Crescent held firm in the face of DUFC's demands, and often found respite through the bombastic boot of Glen Kelly. The fly-half's clearing kicks rarely failed to reach the halfway line, even when uncorked from his own try line.
Indeed, twenty minutes in the away side looked as though they might actually get a foothold in the game, coming close to the Trinity's own try line following a string of penalties. But just when it appeared as though metres would be made they were undone by ill-discipline of their own at the breakdown, and it was to be some time before they ventured so deep into DUFC territory again.
Outside centre Conor Gibney was the man who the scoresheet will ultimately credit for making Crescent pay for their missed opportunity. Yet his effortless finish was the mere icing on what was a beautiful base of passing rugby.
It was to stay steady at 10-0 for the remainder of the half, despite DUFC's dominance at the scrum, lineout and in the loose. Crescent looked off colour though despite prop Luke Armstrong being a constant thorn in Trinity's side at the breakdown and when bearing the ball, and his skill with the latter was to bear fruit late in the second half.
After the restart, Trinity's grip of possession and territory showed no signs of relinquishing, and it wasn't long before they scored their third of the afternoon after another excellent scrummage a few metres from the line.
17-0 and with the day's meagre wind now firmly filling DUFC's sails, an excellent kick and chase from winger Aidan Henry nearly initiated another score.
It was not just the winger who exhibited greater invention. Chemistry between the backs was now at another level, Goddard again proving an integral component in the link-up play and full-back Finn O'Connor and Maguire both dancing inside defenders to keep the ball alive.
In the forwards, number eight Kevin Jackson was proving a more than able carrier of the ball, so too the tree-trunk limbed Victory. And no matter how many yards Trinity conceded through penalties – exploited through Kelly's cannon – DUFC's defence in open play was far more frugal, preventing any momentum from building for the away side.
A sin-bin for lock Oisin Toland dimmed the chances of any Crescent resurgence, a probability slimmed further by another Trinity try just two minutes later.
As can sometimes happen in one-sided games, it was with less than fifteen minutes to go that the away side began playing their best rugby. Inside centre Darragh Casserly released winger Sean Donnarumma, with the latter's acceleration and power enabling him to evade the clutches of his opposite man and those of one covering him, an impressive solo effort on the left wing from over 30 metres out.
Kelly converted, but another DUFC score overshadowed any glimmer of light Crescent may have gleaned. This see-saw pattern was one which characterised the last ten minutes. For Crescent's next score – substitute scrum half Thomas McMahon's quick tap-and-go following Armstrong's impressively dynamic carry – was then immediately matched by Trinity in what was the last play of the game.
Next week DUFC will be in Cork for their All-Ireland against UCC. The Munster men – who comprehensively beat UCD 38-12 this weekend – will be a step up from Sunday's opposition. Even so, Trinity will take confidence from the fact that they have already beaten them this season, with a 14-0 victory in the intervarsities competition back in October.
The other semi-final consists of more familiar foes for Trinity, with Leinster league champions Lansdowne RFC taking on DUFC's McCorry Cup victims from last week, Clontarf RFC.