"Little Red Blanche DuBois in a bandana, cat-eyed sunglasses, a tulle skirt and Sharpie-beloved trainers. She glares, she laughs, she sings, she rages. She is Mercy Munroe and you want to love her."
This is what Ultan Pringle, writer and director of Piglet, would have you believe.
Piglet is more than its bill of obsession and Jennifer Coolidge impersonations though Lora Hartin, who plays Mercy, is uncanny in her vocal impressions. The first half of the play, wherein Mercy is a mirrorball of irony, dazzling fury and freezing self-satisfaction, lies entirely in Hartin's impressive hands in a role Pringle wrote specifically for her. Hartin's emotional control and withering one-liners drive her monologue's impact to its peak by the play's midpoint.
ADVERTISEMENT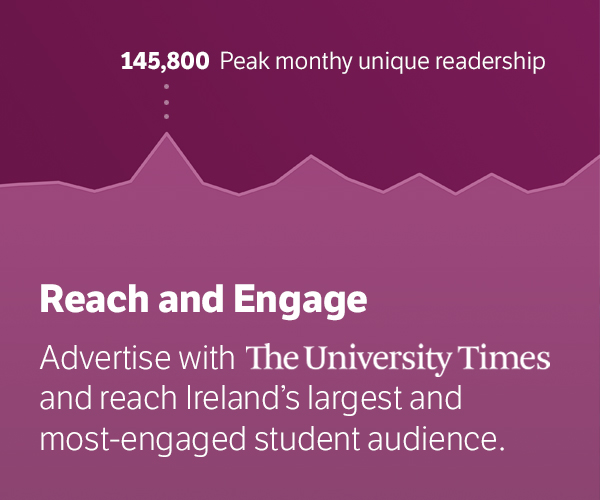 Though the experience verges on the hyperbolic with all its effects tuned just slightly above boiling point, Piglet would not be anywhere near as gratifying without it. You want to see Mercy have a go at her ex-best friends' toothy, sanctimonious smiles while beaming at the prospect of rubbing said smiles in revenge-tainted fish oil. And when she smiles it's not joy you see in her eyes but the wrath of a woman wronged (in her class on gender-based violence of all places) and betrayed by love.
But if Hartin's finely tuned restraint is the ocean, Pringle's writing is the ship. Piglet's narrative mostly takes place within Mercy's psyche on a near-empty, darkened stage as the audience perceives her existence but their perception is carefully controlled by Mercy herself. With this difficult task in mind, Hartin's performance drives pathos off the scale.
This has the jarring effect of driving the audience deeper and deeper into Mercy's mind, into identifying with her. "They found me," she says, bathed in darkness and collapsing on the floor, to the version of her mother that lives in her head, who, it turns out, speaks with Jennifer Coolidge's voice. "Now they're leaving."
The brilliance of Piglet's script is in setting its plot entirely within the boundaries of a single captivating perspective until another view breaks the horizon, played equally affectingly by Sophie Lenglinger. It takes this outside perspective to dislocate the story she tells of herself.
Owen Clarke's lighting design superbly plays with the theme of perceptions and subjectivity. Throughout Mercy's monologue, spotlights cast dual, looming shadows behind her: are they an angel and a demon on either shoulder, or two nostrils of the same piggy snout? Is Mercy the girl or the wolf?
Early in the play, Mercy tells the audience that "Piglet" was a nickname given to her out of affection that represents the version of her that was once loved. In a twenty-first-century society which maps identificatory categories like gender, sexuality and race over the rungs of power and control (or lack thereof), Piglet navigates between the softness of an idealised life, epitomised in a house by the sea, and a life that is inherently political and therefore subject to the violence of external forces.
Mercy's character incarnates an individual struggle between the two poles: is it possible to mesh them together? Does violence always dominate? Toni Bailey's pitch-perfect costume design and HK Ní Shioradáin's excellently, neurotically nefarious sound design both set Mercy in the ambiguous, unnerving space of self-perception and performance.
With a team of Trinity alumni behind the curtains, Piglet's references to the Arts Block and Costa on Dawson Street – spaces where students actively perform their exterior manifestations – sparklingly satirises the danger of this discourse.
Yet Piglet shines brightest on the border between light and darkness, idealisation and violence. Mercy's character is most compelling at her most vulnerable. The image of raindrops, rainbows fracturing within them, synthesises the struggle with which she finds herself grappling.
Ultimately, as an exploration of the madness-inducing gulf between power and love, Piglet beautifully and hilariously captures The Bell Jar's "old brag", but this time, the brag asks to be understood and adored: "I am, I am…" Am I?
Piglet runs at the New Theatre from April 18th to April 22nd. Tickets available here.