A PhD researcher at University College Dublin (UCD) has been left in precarious accommodation as a result of an issue with electricity in her apartment and a dispute with her landlady, and the costs of on-campus accommodation at UCD.
Cristina Perea del Olmo posted about the issue on Twitter on Friday. The initial response she received from UCD stated that she should "contact the Residence Team on campus [to explain] your circumstances and to explore what options might be available to you as emergency cover".
Following this, it was revealed that the only on-campus accommodation available to her would cost €2,325.24. She has since contacted the college to request additional support.
ADVERTISEMENT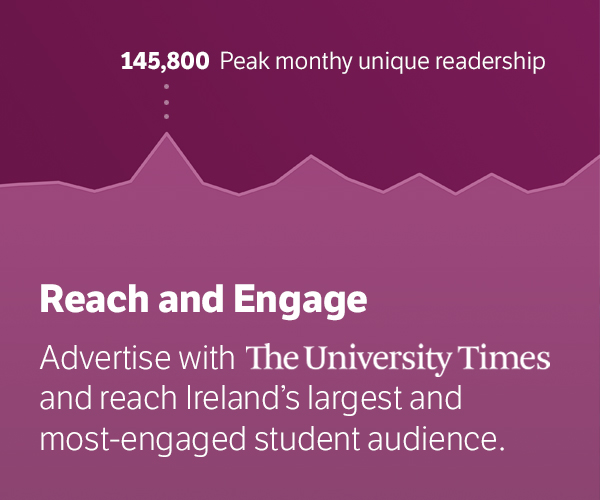 Speaking to The University Times, del Olmo added that she is "probably going to meet with the student advisor for postgraduate studies to see if they can offer any more help for [her] situation".
"A lot of people are not in a situation with a legal contract and all of the area around UCD is a pressure zone. Hopefully I will talk with the university and we can get to a point where there is some sort of system in place for this situation, taking into account the housing crisis and cost of living situation in Dublin."
Explaining her situation, she added that she was "paying 800 euro a month including all utilities, but that's still quite a lot" and that she had "a lot of problems in the house, several weekends the toilet and shower wouldn't work and we had burglars very early when I was living there".
"At one point the electricity kept going off and we didn't know why that was. The shower started leaking into the electricity and it developed to the point where we couldn't use the toilet because it would leak into the electricity."
"I got a call from my landlady on Thursday in which she told me that if I wanted to, I could stay but I still had to pay and there was not going to be a toilet I could use and the electricity wasn't guaranteed to work", she said.
"I found myself telling her that I don't want to be paying for this situation so I asked for my deposit and rent back. She said she would only give me my deposit back when the room was clean."
She added: "I reached out to the university because I found myself in Dublin where the prices are extreme and I couldn't find somewhere else".
Despite being funded by the d-real centre and receiving the highest available stipend in Ireland at €18.5k per year, "I didn't find that much help at the university or institutional level".
"I found the most help from the Postgraduate Workers' Organisation (PWO) so I'm grateful for the UCD branch of the PWO", she said. "All PhDs that are in very bad situations were the ones offering to sublet rooms they have."
"My house is a really small house, my room is about 3 metres squared, you could only fit a single bed and a wardrobe but it was either that or have nowhere to stay as I'm not from Ireland so I have no safety net."
"I don't want to come across as saying that you'll be fucked, but realistically in this situation you'll be fucked", she finished.
UCD has been contacted for comment.