The postgraduate community in Trinity has voted to establish two new union bodies to represent masters students and PhD researchers respectively.
In a plebiscite run by Trinity College Dublin Students' Union (TCDSU) to establish long-term plans for postgraduate representation following the derecognition of the Graduate Students' Union (GSU) in September last year, both categories voted overwhelmingly to separate their representation from TCDSU and to establish new unions.
A total of 5,859 registration codes were issued to vote with a total of 670 being used, resulting in a turnout of 11.4 per cent. The plebiscite also marked the first time that participants did not have to register to vote and were automatically eligible to vote online through a link.
ADVERTISEMENT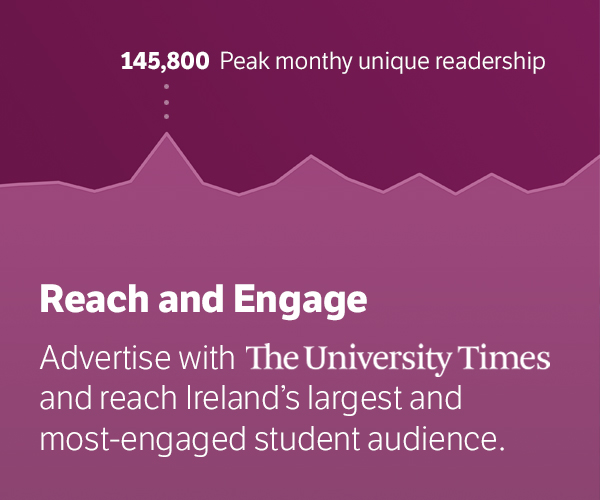 The vote was split into two parts covering the question of integrating representation into TCDSU and who each part of the postgraduate community would prefer to have representing them.
Question one asked postgraduates if they would "like to re-establish a separate body from TCD Students' Union which will be the sole representative organisation for all postgraduates in Trinity College Dublin".
Question two was split into separate parts for masters students and PhD researchers, asking each whether they would prefer to have their representation integrated into TCDSU or establish a separate body that would take on the responsibility. Both groups voted overwhelmingly in favour of establishing separate bodies.
In a press statement, TCDSU said that there was "a strong turnout of Research PhDs for Question 2 (PhD), which returned a consensus to establish a separate body that will be the sole representative organisation for all PhD postgraduates" and that the turnout from masters students "was lower, with 152 eligible voters casting a ballot in favour of a separate body that will be the sole representative organisation for all Masters and Postgraduate Diploma/Certificate students".
"It is important to note that the establishment of any new bodies must be led by the communities they will come to represent. Over the coming months, TCD Students' Union will provide administrative support, e.g. opening channels of communication between postgraduates, to action the above results."
They also confirmed that the interim measures put in place to maintain postgraduate representation at the college level would remain in place to ensure fair and continued representation.
"TCD Students' Union will continue to represent and support all students of Trinity, as has been our constitutional obligation since 1968. Until a separate body is recognised by Trinity College Dublin, our interim representation of postgraduates – via Class/Discipline and College Committee reps – will be preserved to ensure that your needs are met."
Commenting on the outcome, the TCD branch of the Postgraduate Workers' Organisation (PWO) said: "PWO TCD are excited to see that postgraduate researchers voted overwhelmingly in favour of the formation of a separate body within the university's structure. This is a clear sign of the desire within the community for unionisation of PGRs, which is one of the primary goals of PWO".
They added: "While the officers within TCDSU have done admirable work over the last year in an exceptional circumstance, it has highlighted the importance of the formation of a union to represent PGRs and the unique issues they face as workers in our university".
"Their work is appreciated and we welcome the chance to work alongside them in the future on our common issues, and supporting each other when possible."
They further emphasised the move towards unionisation that has been seen among postgraduate researchers internationally, adding that "as the international community moves to recognise the value of the work performed by postgraduate researchers, so too must the Irish community".
"We look forward to what the future holds for PGR representation in Ireland, and crafting what we hope will be a flagship of PGR representation and unionisation that other universities will follow in our campaign."