The Union of Students in Ireland (USI) has voted to adopt a pro-Boycott, Divestments and Sanctions (BDS) stance in its dealings with institutions and companies.
The BDS movement was inspired by the anti-apartheid movements founded in South Africa to oppose the system of apartheid in the country. It was founded in 2005 and now consists of branches around the world that campaign for an end to the Israeli occupation of Palestine as well as access to human rights.
Speaking in favour of the motion, current International Student Officer for Trinity College Dublin Students' Union (TCDSU), Chair of the TCD BDS branch and incoming USI Vice President for Campaigns Zaid Al-Barghouthi said: "The BDS movement is an anti-apartheid movement with the main aim of draining the apartheid state of Israel of any support it may have, and advocates that Palestinians have access to the same rights as we do here as people not living under Israeli occupation".
ADVERTISEMENT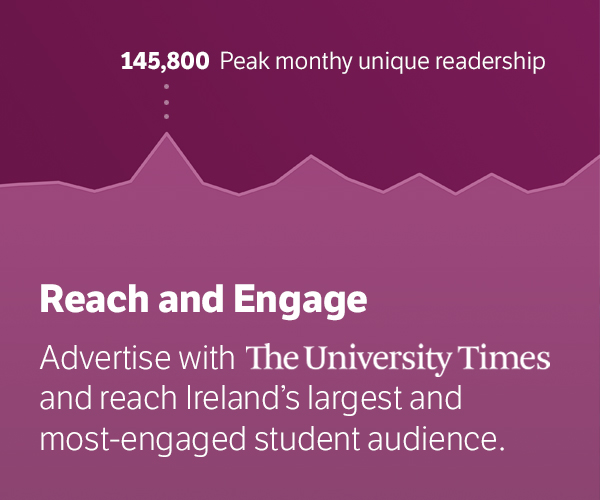 "It's an approach to this apartheid system that targets institutions that have targets with an apartheid state", he added. "We are talking about wide collective punishment, breaches of international law on several grounds including Trinity in support of this apartheid state."
"The time has come for the student movement here to boldly, clearly and unequivocally take a stance against the war crimes committed. It was very refreshing to see the work that has been done by TCD BDS and having a branch within our union."
He finished: "This is a movement that has a peaceful approach to targeting apartheid, and realistically when we vote for this motion to come in, we start this discourse to come in in various unions across Ireland".
Echoing this sentiment, TCDSU President-elect and current secretary for the Trinity BDS branch László Molnárfi added: "Our universities are being complicit in apartheid through partnerships and investments, and much of this is against the mission statements of our universities which claim they stand up for social justice when they are complicit in apartheid".
The motion text acknowledges a report released in February of 2022 by Amnesty International that "analysed Israel's intent to create and maintain a system of oppression and domination over Palestinians" and, by examining the components of Israel's governance of Palestine including "territorial fragmentation; segregation and control; dispossession of land and property; and denial of economic and social rights", found that its system amounted to apartheid.
It also acknowledged that "the student movement has often been at the forefront of important societal change, both locally, and internationally, including standing together against apartheid in South Africa, fighting for civil rights in the USA in the 1960's and now organising collectively to tackle the growing climate crisis" and that "USI was directly involved with Irish Anti-Apartheid Movement, and engaged heavily with campaigns to release Nelson Mandela from prison".
The motion ultimately mandates that "the USI Coiste Gnó adopt a pro-BDS stance, in solidarity with Palestine, and denounce the apartheid that Israel is committing in Palestine" as well as "that the USI (VP Dublin, VP BMW, VP South) support local BDS branches in third-level institutions, and establish a toolkit for MOs and their members who would like to set up local BDS branches".
It also mandates that "the USI Coiste Gnó call on the European Students Union (ESU) to re-evaluate the membership of Israel and support any Palestinian efforts to engage with ESU" in addition to boycotting Israeli corporations and institutions that have products currently in use by or that have relations with the USI.