"ALEX!" shrieks the chef plating the main courses on the pass. "This courgette is over-fucking-cooked." Before I can lift my eyes from my dozen-or-so pans of reducing sauces, glazing vegetables and simmering purées, I feel the hot splat of "over-fucking-cooked" courgette as it disintegrates on my left cheek. I look up to see the steaming, accusatory eyes of the vegetable-thrower. I didn't even cook the courgette… 
69% of my peers – full-time students – work over the summer and 57% do so during term-time due to the ever-increasing cost of education and living. Workplace bullying and harassment scandals seem to break every other day. Ireland's Health and Safety Executive (HSE) is currently being investigated by its own National Investigation Unit due to 83 workplace bullying claims that supposedly only represent the "tip of the iceberg". A study carried out by the University of Galway in 2020 estimated the economic value of lost productivity from workplace bullying to be €239 million. 
McDonald's outlets in the UK are currently facing a string of sexual abuse, harrassment and bullying allegations. Also in the UK, the nature and extent of workplace bullying in the House of Commons was described as "disturbing" in an independent review in 2019, and "toxic" in a recent staff survey. 
ADVERTISEMENT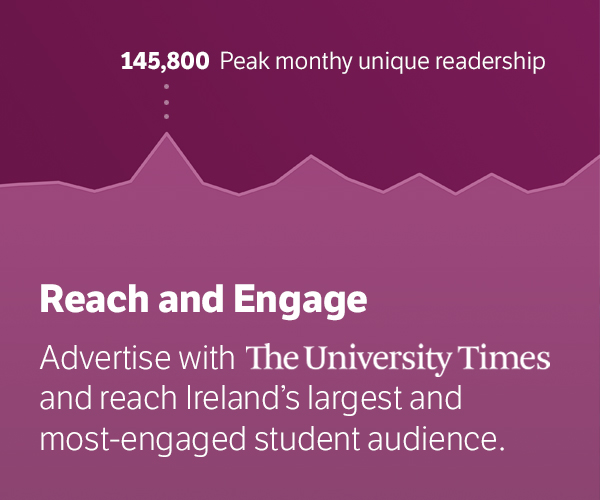 Earlier this year, Dominic Raab, former Deputy Prime Minister and Justice Secretary for the Conservative government in the UK, announced that he is to stand down as a Member of Parliament (MP) at the next general election. Prior to this, on April 21st, Raab resigned from his cabinet positions after a bullying allegations report found that he had, at times, behaved in an "unreasonably and persistently aggressive" manner. 
This, along with revelations in the New York Times on April 20th concerning the behaviour of Barbara Lynch, an award-winning Boston chef and one of Time magazine's 100 most influential people in 2017, have caused me to reflect upon my own experiences of working in a hostile environment. 
It is in the allegations against Raab and Lynch that I first saw similarities. In November 2022, the Guardian reported that sources within Raab's department, the Ministry of Justice, described him as "demeaning rather than demanding", "rude and aggressive", "unprofessional" and a "bully". There were also various reports suggesting that senior civil servants had warned him about his behaviour, and offered other civil servants a departmental move, having been exposed to Raab during his tenure at the Ministry of Justice.
Meanwhile, in the New York Times, Lynch was accused by staff of being "physically and emotionally abusive", apparently threatening to push someone's head through a window during an "expletive-laced confrontation". She supposedly got so frustrated with a server for allowing a table to just order starters and no mains that she "dragged her out from behind the bar into the crowded dining room". 
At one restaurant, which shares its name with a certain savoury cracker, I endured my fair share of erratic behaviour: the courgette to the face; plates smashed in front of me; constant public belittling; the head chef, like a pernicious disease, following me around the kitchen whispering unsweet nothings in my ear – "you're a dirty cunt" – over and over. For the latter I had made a bit of a mess of my chef whites whilst peeling just over 120 red peppers. I kept myself pretty clean after that encounter. So – fair enough? 
Witnessing the insidious treatment of younger staff, however, affected me more than any of the events listed above. I entered this particular kitchen at the age of 24 and had already spent five years in various other, more hospitable restaurants. I was not prepared for the sheer brutality of between 80 and 110 hours of work per week – work that was defined by heat, anger and focus. But I was already relatively durable compared to a 16-year-old apprentice working their first ever job.
I was not prepared for the sheer brutality of between 80 and 110 hours of work per week – work that was defined by heat, anger and focus
From day one, it was made very clear that new employees were apparently incredibly lucky to have been given a job. This particular kitchen is hugely well-respected, not just in the UK, but around the world. It opens doors and garners respect for any chef that works there. Unfortunately, the senior staff use this reputation to enforce and justify rule by fear – saying sorry for your mistakes is not good enough; if you want to work here, if you think you are capable, then this is how it is.
A young chef, in dreamland at having landed an apprenticeship at this particular establishment, might seek to imitate, or even emulate, the behaviour and actions of more senior staff. A restaurant with a proven history of exceptional food must contain the best practices for producing such culinary delights, no?
Okay, it produces good food, teaches its chefs a fantastically wide range of skills and gives those that leave an ability to work at high-level restaurants elsewhere. But, as sadly happens in many other workplaces, its toxic treatment of staff has become cyclical – the head chef when I was there was in their late twenties, having joined the restaurant as an apprentice when they were 15. 
They must, in my opinion, have been treated poorly. They then went on to become the head chef of one of the UK's most famous restaurants and won national and international cooking awards. I imagine that they justify their treatment of others by seeing their success as the product of a harsh, demanding and ultimately abusive work environment – the conditions under which they now rule their kitchen. "If you want to be successful like me, this is how things are", is what I would imagine to be their justification.
It made me sad to think that young apprentices were accepting and learning from their poor treatment, all because they were all eager to succeed and impress those above them. Some more established figures would stand up to this treatment but would instantly be made to feel insignificant through an ensuing public argument that became very personal and petty. At the end of enduring a shift of this treatment, those dishing it out would then throw a supportive arm around the young apprentices, saying that they were only doing this to make them better, to condition them – gaslighting their anxieties, stresses and feelings of inadequacy.
It made me sad to think that young apprentices were accepting and learning from their poor treatment, all because they were all eager to succeed and impress those above them
There was one incident that was particularly revealing about the attitude of the senior team. During the morning section meeting, led by the Executive Chef, I overheard them reading out a reply to a job offer they had sent out to a talented chef. I can't remember the exact wording, but they had rejected the job offer due to the treatment of staff they had witnessed during their trial. This was met with resultant guffaws and cries of: "what a pussy", "that's so fucking wet" and "clearly doesn't want to be a proper chef".
Other restaurants I have worked in are not so harsh. If you are slow or getting things wrong you might end up having a chat about how to speed things up and focus better on your jobs. There is no need to see persistent aggression as the only way of extracting better performance – yes, there is an urgency and level of focus required to work in some kitchens and businesses, but the necessity of these requirements can be made clear without an explosion of rage.
I was always tempted, however, to have some level of sympathy with those enacting harsh treatment. They themselves are under huge amounts of pressure to maintain standards – gaining, and retaining, a Michelin star enables you to effectively double your prices. They themselves may be facing bullying by the owners or from others more senior. Who knows what may be going on in another's personal life?
The demands naturally create a fraught working environment, and the best chefs are often those that are the best at dealing with those pressures. "Panicking doesn't get you anywhere. If you need to take an extra ten seconds to finish that dish, so be it. Just don't be so fucking slow next time", as I was once told. 
But, some of the worst chefs or bosses (to work for, at least) hide behind a fanciful cloak of "perfectionism" – Barbara Walsh, for example – in their pursuit of exceptionalism. Dominic Raab made no apologies for his behaviour, other than that he believed he created "good government" from his instilled conditions of "pace, standards and challenge". "Sorry if you can't hack it, but clearly none of you understand what it takes to be great" – presumably. At least McDonald's possess the awareness to admit they have "fallen short".