On Thursday afternoon Patrick Collison, the co-founder and chief executive officer of Stripe, joined the John F. Kennedy Library Foundation, the Kennedy Summer School and Trinity College for a fireside chat based around 'JFK Moonshot: Reimagining Human Potential and Progress'.
Exploring the potential slowdown of humanity's driving forces, the talk was focused on evaluating the rate of economic, scientific and technological progress and strategies for its acceleration.
"Science is the single primary reason as to why we live the prosperous lives that we benefit from", Collison stated, "so an important question for us as a civilisation is to question how this project is going".
ADVERTISEMENT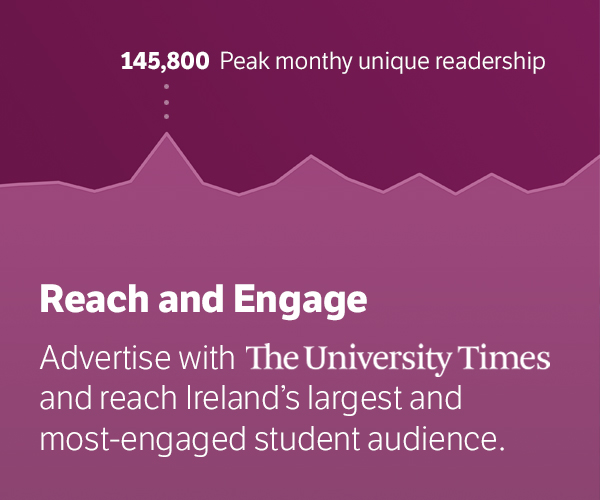 He continued, explaining that "science today is actually this radically transforming system" and is "almost unrecognisably different in its basic qualities", citing the mass increase of scientists and funds in the past decades, for example.
Collison's portion of the event was preceded by a panel discussion to mark the 60th anniversary of President John F. Kennedy's landmark 1963 trip to Ireland.
During this trip, which Kennedy referred to as "the best four days of [his] life", the President received an honorary Doctorate in Laws from Trinity and was awarded the freedom of Dublin.
The JFK Moonshot panel discussion was centred around the topic of innovation, citing Kennedy's commitment to the space effort, initiated in his address at Rice University in September 1962, declaring "we choose to go to the Moon".
Moderated by the broadcaster and author Dearbhail McDonal, the panel was composed of Mary Aiken, Chair of the Department of Cyberpsychology at Capitol Technology University, Martin Curley, Professor of Innovation at Maynooth University and Rodrigo García González, the co-founder and CEO of the environmental startup Notpla, as they discussed how the spirit of Moonshot lives on today in the quest to solve the challenges faced today.
Provost Dr Linda Doyle also spoke to the legacy of Moonshot, noting that "as people went to the moon, one of the very brilliant things that happened was the looking back and reflecting on the earth".
She continued, explaining that the first images of the Earth from the Moon "profoundly changed the way humans thought about the environment", catalysing the necessity for an interdisciplinary approach to the fields needing innovation in order to get to the Moon.
Doyle however stressed the importance of looking back towards Earth on this anniversary, citing the need for innovation to "protect the pale blue dot" of the Earth.