Since the lifting of pandemic-induced travel restrictions, I have discovered that I have a very unique gift. Admittedly, this talent is not yet worthy of a line on my CV. However, I have found myself utilising this particular skill so consistently when travelling that I can assert the following statement with confidence: any flight that I am on will experience some sort of delay. Yep. If you've travelled on a flight with Sophie Coffey, you might be entitled to compensation. 
Between visiting my family abroad and travelling to the various Erasmus destinations of my friends, many of my flights over the last two years have been solo flights. Now that I type that sentence, I'm wondering if perhaps my penchant for delays and my pattern of solo flights is in fact correlated.
Regardless of my destination, my journeys are never without some adventure. There was the time my passport was cancelled in Valencia, the occasion I was evacuated from the airport in Paris and then the emergency exit incident in Birmingham when my seat simply did not exist. Oh, and that recent IT glitch in the UK's flight systems… guess who had a flight booked that day! 
ADVERTISEMENT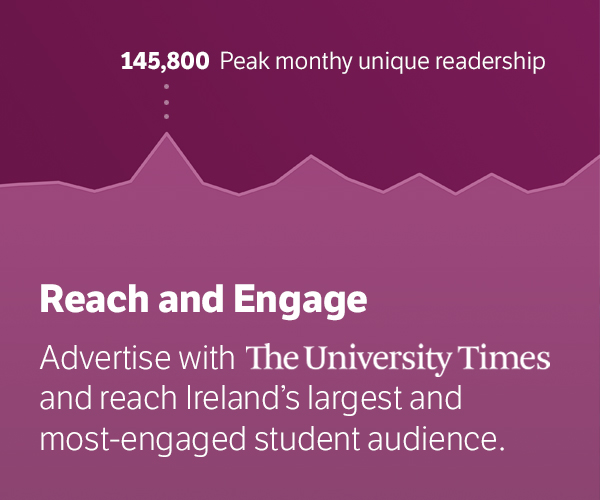 It is perhaps unsurprising, then, that my flight plight has become a standing joke amongst my friends and family. The majority of the discourse around my travel journeys relates to my consistent bad luck. And yet, despite how unfortunate it might look on paper (see my two hour and fifty nine minute delay on a flight that would have resulted in compensation at the three hour mark), in most cases I don't actually view my delays in a negative light. In fact, I have recently come to the conclusion that I am a secret admirer of airport delays.
"The sole environment which can quash my need for productivity is that of a departure gate."
This statement tends to surprise people – particularly those who know me. With the obvious exception of my flight delays, I am known for being constantly on the go. Sitting still fits with neither my nature nor my jam-packed calendar. My laptop during a lecture is likely to have 25 tabs open, spanning from Blackboard to Booking.com. These 25 virtual tabs are nothing compared with the 250 mental tabs open in my brain. I work at a pace that is ridiculous in theory and in practice. Throughout the college semester, I am most likely to be in a state fuelled by far too much caffeine and far too little sleep. All of these personality traits seem at odds with my newfound appreciation for an airport delay. But I believe it is precisely this juxtaposition that has led to my admiration of an apologetic airport announcement. After much trial and error it has become apparent that the sole environment which can quash my need for productivity is that of a departure gate.
As I write this, I recognise the slightly manic impression that this gives off. My repertoire of airport experiences has left me pondering not just their compensation efforts but also my own response in each situation.
Ultimately, time spent waiting in an airport is time over which I can exercise no control. Since dashing through an airport can lead to some security questions, the airport environment tends to triumph over my pursuit of productivity.
In an airport I have a neat list of things to do: pass security checks with flying colours and obtain a one euro bottle of water for starters. Once my to-do list is achieved I look forward to finding a seat near my gate with nothing to do but wait. I am not to be mistaken for an overly patient individual in general, yet a Butlers' flat white and my kindle is a dreamy combination.
Of course after the initial waiting comes the flight itself. Thousands of feet in the air and the only thing that I need to worry about is which book to read and which overpriced airport snack to enjoy first. It is absolute bliss. 
This summer I took my first transatlantic flight. When chatting about it with others, many expressed empathy regarding my impending lengthy flight time. By contrast, I viewed my inaugural long-haul flight with almost as much excitement as I did my actual holiday. Seven hours to read my book and watch a film? Take my money Aer Lingus!
I have become so accustomed to a lifestyle of bouncing from task to task and travelling from one commitment to the next, that moments of delay in the airport feel like blissful little pockets of enforced breaks. Time has become a scarce commodity for me due to my own overachieving efforts. Airport delays which, in theory, steal time have ironically given me the opposite. Delayed flights have inadvertently allocated me time that is mine and mine alone.
Each time that the captain declared arrival was nearing I felt a hint of disappointment. Landing would inevitably mean hitting the ground running (and not just because of a Ryanair pilot). Disembarking the plane meant preparing for business as usual. This semester, I am aiming to leave my heavily packed baggage at the gate and take a lighter load on board. After all, booking flights because I'm in need of a quick break sounds like an expensive habit, regardless of how many flash sales Ryanair offers.
Now I just need to work out how to achieve this level of contemplative tranquillity while awaiting a delayed Dublin bus.