For Ella Lily Hyland, arriving at The Lir Academy felt like "coming home". 
"There definitely were people interested in drama in my school, but in my immediate group, there weren't really", the Carlow actress recalls. Joining a cohort of actors that included Conversations With Friends star Alison Oliver "felt like being part of a tribe", she continues. "All the ways that you feel different to other people are then the norm for everyone that you're friends with. 
Reassuringly, Hyland found her experience earning a Bachelor in Acting at The Lir to be collaborative rather than competitive. "I think my year is doing particularly well, and I don't think that would be the case if we weren't supportive of each other", she admits. She credits the class two years above her for voicing their concerns about gender inequality within the programme, meaning that when Hyland began, "every single girl got a chance to be a big part more than once". 
ADVERTISEMENT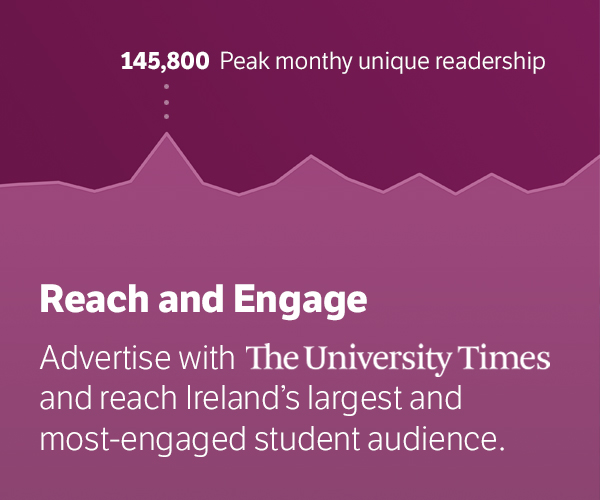 "I think you do better as an artist when you prioritise it not being competitive", she continues. "Art is so subjective, whatever the medium it is." Being competitive, she says, "makes it about you and the opportunities you're getting, rather than the stories you're trying to tell". 
After graduating from The Lir in 2020, Hyland relocated to London and landed a starring role in Amazon Prime's Fifteen Love, putting on a performance The Guardian lauded as "absolutely superlative". Did the lessons she learned at The Lir stand to her while filming? "It's that foundation of wisdom and technique that is so embedded subconsciously in you", she explains. "You repeat the techniques and you work on things so consistently over the course of three or four years, that everything does always come back to that." 
In particular, she found herself returning to the advice of her college movement coach again and again. Instead of forcing yourself to adopt the burden of a character's emotions, her coach explained, "you can just pretend". That's enough, she says, as it "preserves your energy and it allows you to have boundaries in your work, and I think that's what acting training gives you: an ability to create boundaries within yourself and your own abilities and energy levels, and also in the work environment". 
Asked what advice of her own she would give to incoming first years, studying acting or otherwise, she says succinctly: "I think it's good to fail." In hindsight, Hyland says, "I'm so happy for everything I got wrong… You learn from every mistake you make." While at the time her errors felt like "the end of the world", she learned a lot from watching her peers express themselves freely and without fear. "Every time I watched my classmates, I was always looking for the best in what they were doing and seeing what I could learn from them", she remembers. She encourages new students to engage with other people's work and support it, because she believes such an environment "creates a really safe space for everyone". 
Graduating into the uncertainty of the COVID pandemic turned into something of a blessing in disguise for Hyland, as it offered her the "time to observe and be a human being, separate to striving for something". As she puts it, "we live in a world where art is monetised and capitalised upon, which is counterintuitive to a lot of aspiring artists". You have to be a person before you are an artist, she suggests, and while it is "brilliant and attractive and electric" to have the hunger and desire a career in the arts necessitates, "it runs out of steam". 
She hopes more graduates, artist or not and pandemic or no pandemic, will take the space to ask: "What is it that I want to say with what I make or do?"