Acclaimed author and law graduate, Rosemary Hennigan, still remembers walking through the front gates of Trinity as a first year and getting the immediate feeling of "being enormously overwhelmed by the number of people". Hennigan tells The University Times that her reason for applying for Trinity was that both her brothers had previously gone to university, so she already had a sense of what it was going to be like. 
In her first few weeks of studying law, Hennigan reveals that she "had no idea of what was going on". She continues by saying how her expectations of what her course was going to be like did not match the reality. She notes: "You are dunked in, and suddenly you're like, this is serious stuff, and you feel like you're an adult for the first time". As the year goes on, the author admits that you "catch up after a while and become more comfortable". She implores freshers to remember that in college, you just "learn things along the way".
One of the more striking moments in her first year of Trinity came through debating. Hennigan admitted that she had never done much debating in school, but just "wandered into rooms and gave it a go". The author recounted one memorable experience in which she "by accident made it to the final" of Maidens, the novice debating competition. Hennigan recalls attending a dinner with Kader Asmal, a South African politician who contributed to the post-apartheid constitution. She confesses to sitting beside him and having no idea who he was. She remembers feeling a sense of imposter syndrome, recounting: "I walked into the GMB and the whole place was full and all eyes turned to me and I thought, 'oh God, I'm definitely not meant to be here'." 
ADVERTISEMENT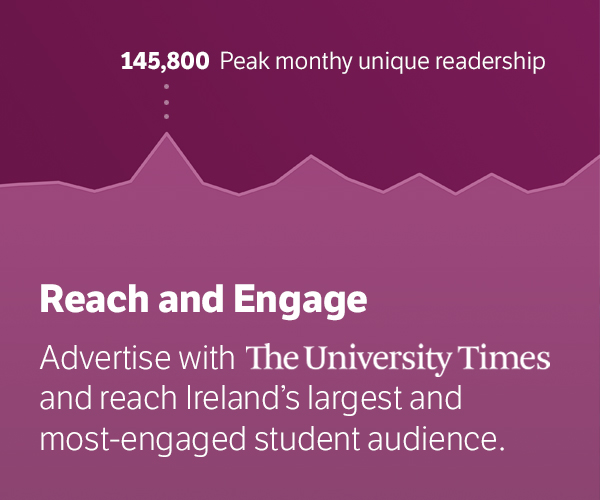 Hennigan's experience and conscious effort of constantly putting herself out there aided her in finding her identity in Trinity. "I recommend that a way through College is walking into rooms and figuring out what is going on and seeing if it is for you or not". College is all about the experience of self-discovery, she says. She recalls a memory from her first week in College when she went to a Players event. Hennigan says, "I walked in and everyone was being a tree and had their shoes off and I didn't know where to put my shoes". She jokes, laughing, that she "didn't know if my socks went in my shoes". 
Hennigan learned from her time in university that not every room you walk into will be for you, but that you need to be brave about it. The author comments about how to find your space, "walking in and thinking, 'Oh God, this is a lot' and who am I here among it? How do I find a space for myself? But I promise you, you will find it if you're a little bit fearless about it". 
She continues, saying that she wishes she could tell her younger self to "not let other people intimidate or undermine my confidence". Although the law graduate recalls walking into a lot of rooms, she also remembers walking quickly back out of them feeling like everyone else knew what they were doing. Hennigan realised in her later years of studies that "no one knows what they're doing and the people who put their hands up on the first day who you think know the answers actually don't know the answers". 
Hennigan, who is set to release her second novel, The Favourites, in early 2024, explains why she decided to set parts of the narrative in Trinity. The author admits to being "nervous" about basing a book in Trinity "because there's been so many". She touches on how she felt studying on a small campus with such historical significance, noting that it can "feel intense being a part of it". However, since finishing her studies, Hennigan has a newfound appreciation for the campus, sharing how it was the foundation of the start of her adult life. She notes, "It was the start of my adult life …  it's almost a birthplace and I'm sure it's similar for a lot of people, the effect of it", continuing, "it has a sense of place and history that you appreciate when you've left."
Trinity still impacts Hennigan's daily life, with the writer admitting that she still "walks through Trinity every day" and is still able to draw inspiration from it after graduating. Hennigan tells me that her friends have remained the same since her first days in Trinity, "all my close friends are the people I met in my first year in Trinity". Hennigan's experience as a fresher should encourage students to consciously choose to walk into rooms, regardless of the outcome, and that things will become easier as the year continues. Hennigan's second novel, The Favourites is being released in Ireland at the start of 2024.