At the time of writing, forty five productions have already graced venues across the city as part of the Dublin Fringe Festival. By the Fringe's scheduled end on September 24th, the city will have seen over 550 performances. With 32 venues hosting events, Dublin's landscape has undergone its yearly transformation into a hub of transgression, innovation and inspiration. From immersive installations to avant-garde performance art, Ireland's largest multidisciplinary arts festival is unwaveringly indiscriminate in its interpretation of what constitutes art. 
This year's rendition imagines the capital as "the city limitless". The festival's Artistic Projects Manager, Bee Sparks, conceptualises this as "busting us out of solitude in a ball of joyous, communal energy" and "showing us the forgotten gust and pulse of the beating ecosystem that is our city". Bee's ambition strikes me as valuing the past and the future in equal parts. Similarly, the new Festival Director, David Francis Moore, envisioned the festival's liberating and enlightening potential whereby audiences are engaged with "Dublin's vibrant energy as it metamorphoses into a living, breathing entity, shaped by the boundless creativity and fervour of these extraordinary artists". With a schedule shaped and devised by such acute aspiration, the praise the festival has received so far was to be expected. 
A highlight of the programme includes Rachel Ní Bhraonáin's 'Mosh' which endeavours to debunk the misconceptions surrounding the titular act. Via interviews, live music and dance, the phenomenon of 'moshing' is unpacked and reviewed. Is moshing founded in violence or expression and why are the two so often conflated? Síomha Hennessy's comedy 'The Coil's Lament' platforms the plight of every woman – navigating dating in an increasingly online world – and Jony Easterby's 'The Garden of Shadows' outdoor installation builds on the previous success of 'Remnant Ecologies' by designating the National Botanic Gardens in Glasnevin as the meeting point of art and nature. The Dan Daw Show stages a man's complex relationship with his sexual desires and seeks to make sense of the coexistence of pride and shame. The nuanced production, which has already been nominated for the 2021 National Dance Awards and the 2022 UK Theatre Achievement in Dance Award, ventures into taboo territory in its brazen observation of kink, domination and consent. 
ADVERTISEMENT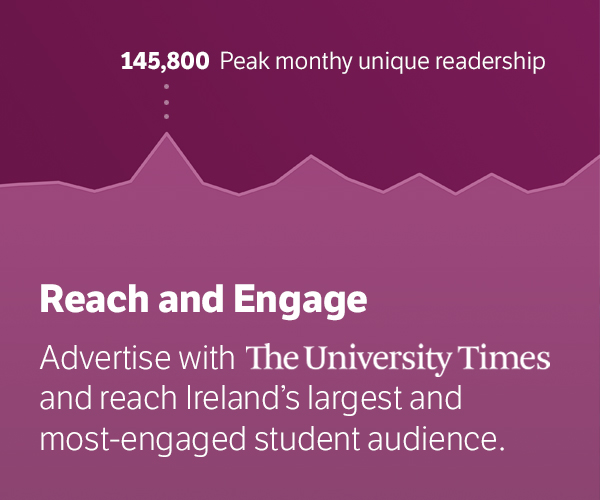 As much as the Festival's self proclaimed 'limitlessness' refers to its extensive thematic contents, it is also a prediction of the diverse audiences anticipated by the Festival. With just over a week until Dublin Fringe's conclusion, there is ample time to sample the city's arts scene.