For many students, eating at Trinity doesn't actually mean eating at Trinity. Trinity's campus is surrounded by options for food that can be convenient, cheap, and delicious, though rarely all three. In this position it can be an easy decision to run off campus after feeling that post-class hunger pang – but life on campus doesn't have to be that way! Trinity has a surprising variety of restaurant and café options on campus, some well-known and some not-so-well-known, most of which are managed by in-house Trinity Catering. The bulk of Trinity's dining experience can be found in the Dining Hall Building, the second large building to your left when you enter campus from College Green. Aside from this, there are cafés and restaurants strewn across the rest of the campus, all of which are worth knowing about. 
The Dining Hall Building
The Dining Hall Building is the culinary heart of Trinity, for better or for worse, and houses Trinity's most recognizable restaurant, The Buttery. The Buttery is not located through the grand doors of the building, but rather down a small stairwell to the right which opens into a spacious, though occasionally crowded, dining area. The Buttery offers relatively cheap, hearty meals that are generally budget friendly and serves both breakfast and lunch, as well as vegan options for all meals. The main meal options are priced $4.60 for the vegan lunch option and $5.75 for the non-vegan option, which fares well when compared with even the cheapest restaurants off campus. The dining area also boasts a sometimes-operational deli counter for those craving chicken fillet rolls and a café in a vaulted dining area. The Buttery is easily Trinity's most heavily trafficked eating place, with scores of students and tourists availing of the kitchen alike. 
ADVERTISEMENT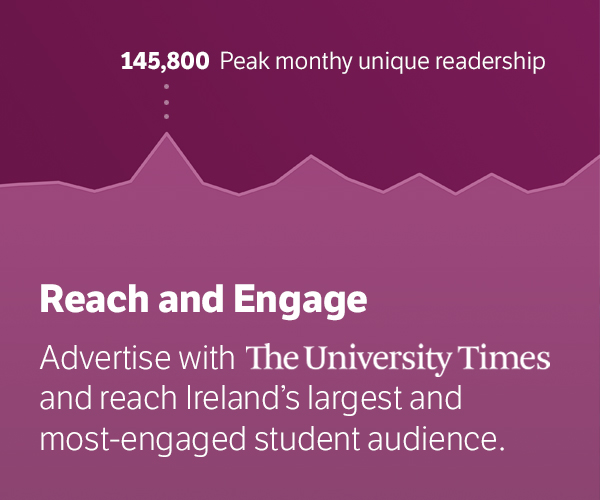 Aside from the Buttery, the Dining Hall Building also hosts the eponymous Dining Hall and the luxurious, cloaked in mystery, 1592 restaurant. The Dining Hall is located on the floor above the Buttery and serves the same fare, only in a much grander setting: a hall with long wooden tables hung with imposing paintings, best for those who would really like to entertain their notions, or those who would simply appreciate the Buttery's food while playing at fine dining. It may also be a fun challenge for readers to attempt to walk through the grand front doors without feeling like you're in the wrong place. The 1592 restaurant is also located in the building, offering a $30 three-course-meal for those who would like to fine dine on a budget, though it is only available for private or corporate reservations, kept hidden away from us poor students.
The Pav
Outside of the dining hall, the Pav reigns supreme. The Pavilion Bar is Trinity's on campus bar offering a wide range of food and drink options, though their pricing isn't as competitive as the Buttery – a €9.50 chicken goujon makes this clear. Still, the Pav has semi-affordable chips and pub fare and the convenience of the location makes the bar a great option for a pre or post-class pint. The price per pint isn't fantastic, but you can remain happy knowing you're paying less than you would in Temple Bar while looking at the Ussher and revelling in the fact that you aren't studying. 
Cafés
Aside from restaurants and dining halls, Trinity also has numerous cafés, making it that much easier to reach your mandatory daily caffeine intake. The Perch is a small café just inside the arts block where you can get a range of hot drinks, pastries, and small ready to go meals.  Aras an Phiarsaigh, located in the building of the same name (tucked away near the Samuel Beckett Theatre building) has similar offerings to the Perch and is in a convenient location for those making that treacherous walk across campus. The Trinity Business School, of course, has two cafés. Forum, a lovely and very Gen-Z feeling café-combi-restaurant that offers small meal options from the Buttery menu alongside their coffee and pastries, and boasts an extensive seating area, and Jolt Café on the basement level, which offers the similar coffee and pastry fare of the other cafés. Lastly, the Hamilton Building has a seemingly dormant café, but plans to reopen as a catering-staff-operation may amount to reality this year. Only time will tell.
Trinity offers no shortage of options in regards to cafés and its dining options, most notably the Buttery, manage to be semi-affordable and above all convenient. This can help to save both time and stress when trying to get a quick meal in between classes, or when simply trying to find a place to eat with new friends.