As part of this year's Dublin Fringe Festival, Springheel Productions brings audiences Endings, a concept musical exploring love, loss, destiny and legacy. The one-man show blends original music and lighting effects to create an immersive theatrical experience reflecting on questions of contemporary masculinity. Ahead of the show's opening, on September 9th, The University Times sat down with Fionntán Larney, writer and performer of Endings, to discuss the production. Following the success of Larney's first show, BEAT, which sold out in its run as part of the Fringe in 2018, Endings is sure to provide audiences with a thrilling theatrical experience.
According to Larney, Endings is "a one man show with recorded voices, which are offstage". The story follows Henry, a man in his mid-twenties who, as the Dublin-based writer and actor dubs, "is dissatisfied with his life, he feels like things aren't going the way that he thought they were going to go and he feels a little hard done by that". From this basis, Henry "encounters somebody who offers to make him a deal", explains Larney, "and that is where the plot kicks into gear". Larney also notably stresses the musical aspect of the show, which features "heavy electronic produced music", composed by Glasseyed and Rhoshi.
The development process behind Endings, the writer comments, has "been cooking for a long time, probably over the past three or four years really, to be honest". Reminiscing on his initial inspiration, Larney explains: "I wanted to make a show that was a single performer show, because I was really interested in the challenge". "I found it very difficult to write just because of the challenge of being a single performer", he continues, explaining how the complicated layers of "all the voices and then adding the musical element on top seem[ed] like an awful lot". Larney then performed the opening 20 minutes of the show at the Scene and Heard festival, which he credits as a turning point, noting that "it was just so helpful, that festival is fantastic for the opportunities that it gives artists". 
ADVERTISEMENT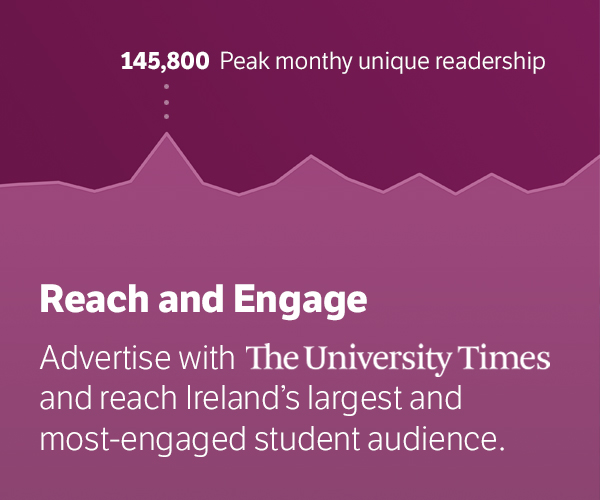 It was at this stage of the development process that Larney brought on director Joy Nesbitt, "who's been just phenomenal in terms of helping get the show to where it needs to be", and lighting designer Pedro Pacheco. As Larney further elaborates, this was when "the conversations around the show started and, based on that, it was loads of fun". Following this step, they applied for the Fringe and assembled the rest of the team, notably with Signe Lury producing, and Lucy Holmes in charge of the marketing and publicity. Despite having a strong team behind Endings, Larney admits that "the scary part for me is that it is still being developed, it's not quite finished, so it's a bit nerve wracking going into performance with that, but I guess that's kind of always the way".
 Endings explores themes of mental health and masculinity through a hybrid theatrical medium., These ideas are recurring in Larney's work, such as in his first show, BEAT, which he describes as "a musical about toxic masculinity", as well as Black Alley, a series of fiction podcasts recorded over COVID. He explains that "when I was writing them, I wasn't thinking too much about what they were about, but similar kinds of themes came up". Larney continues, asserting "I think it's kind of a reflection of who I am and what I'm interested in, and I think that theatre is uniquely positioned to have those kinds of conversations in an experimental way". The experimental mode with offstage voices and music in Endings means that, "it's unclear whether this story takes place in the world – a heightened version of the world – or if we're inside the lead character's head". For Larney, this is a "really exciting proposition" within theatre.
 Reflecting on the challenges he faced while working on Endings, Larney stresses the writing as well as honing in on its themes. He explains that "the themes of the show have been challenging to find a way into that isn't sort of twee or on the nose, and honestly, I still sometimes worry a little bit about that". Despite this, he believes that "if you're writing something true, it should feel like that", which catalyses the obstacle of writing something that is "entertaining as well as engaging with the world that we live in now". In terms of highlights, Larney recalls "performing a whole scene and it'll work and it feels like it's sitting in the pocket that it's meant to be in, and that is just the most satisfying feeling in the world". He also notably credits the collaborative element of working with his talented team, and with production manager Alannah O'Leary, with whom chats abouts what the show is going to be "can be really exciting".
 In Larney's words, audiences can expect to be "engaged, maybe even to be excited or thrilled" by Endings, as well as to have a "fun time". With a laugh, Larney adds that "you can expect to see me put myself through the wringer". A live show featuring exciting original music, which Larney describes as "bedroom poppy, but also quite heavy, but also kind of accessible, but fun", Endings is not to be missed.
 Springheel Productions' Endings runs from September 8th to 16th at Project Arts Centre as part of Dublin Fringe Festival. Tickets can be purchased on the Fringe website.