For too long, conversations about sustainable fashion have focused on material solutions instead of addressing two universal issues that sustain its damaging impacts: overconsumption and overproduction. Put simply, we must drastically slow the rate at which we make and buy clothing – and as consumers, we must accept our role in this. Reflecting upon and restoring our fashion choices raises questions about the value we place not only on our clothes but the very people and machines that make them. The sooner we support smaller brands whose creations align with environmental responsibility, the sooner we can dare to ditch the large companies who repeatedly lure us through low-cost "bargains" which harm the planet and those living on it.
As fashion labels remain unregulated, research is crucial to ensure sustainable purchases. Very few can say that they have never found themselves standing awkwardly and feeling conflicted over a purchase in a clothing store. You shuffle towards the till inch by inch whilst simultaneously scanning the entirety of the potential purchase, hoping that the fabric on the clothes hanger that you grasp onto will tell you whether you should "drop or cop".  One part of you says 'yes' and the other part says 'no'. You ask a friend. They reply with the dreaded response, "It's up to you". In these moments of intense stress, there are several questions we can ask ourselves to combat and clarify indecisiveness. Firstly, think twice about the garment choice and its fit. Ask questions such as: "will I be able to wear this often?", "is it my desired fit and if not, can I alter it?" and "do I have many other pieces I can style it with?" Secondly, acknowledge and question the brand and material of the piece. It is worth saving up and spending a few extra euros if it means the garment will last, as longevity is what we must prioritise. Lastly, consider the business or seller's ethics and practices. Do they use recycled materials? Do they make their items by hand? Are their fabrics locally sourced? Contemplating these will ensure that the only fashion we are supporting is that which positively affects people and the planet. This is the only way it should ever be.
There are several Irish brands that we should know about this Autumn as knitwear takes over as the go-to street style and layering quite literally covers our backs, ensuring that the sudden bursts of sun followed by intense downpours don't catch us out.
ADVERTISEMENT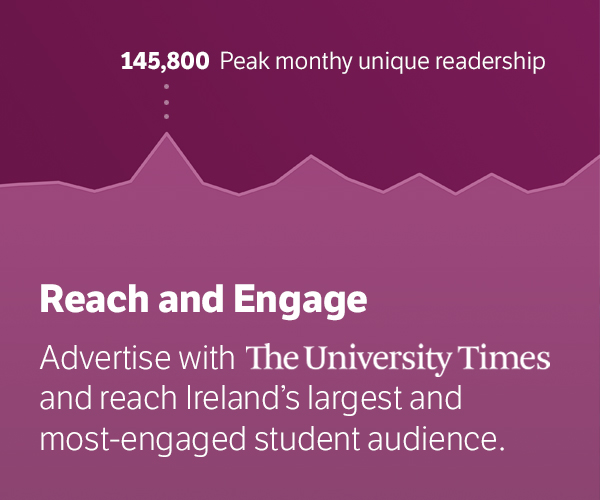 Afore After
Claiming to be Ireland's first truly circular and sustainable brand, Sandra Murphy's Afore After is conducted by the product origin (Afore) and its future (after). Interestingly, the company does not claim perfection but rather aims to "continue to make progress by doing more with less." Replacing the usual "make, use, waste" cycle of fashion with "rethink, reduce, re-wear, resell, recover and regenerate", Afore After recognises that we cannot shop our way to a sustainable future. By providing an after-wear service on their website, 'Full Circle' consumers can minimise the environmental impact of their fashion by recycling or reselling their pieces after use. This ensures fantastic fashion and a happy planet – a win-win situation!
Katie Ann McGuigan
Launching her label in 2017, McGuigan became one of the first designers to use Irish native wool sponsored by Donegal Yarns. Working between Ireland and London her collections possess a bold aesthetic, often featuring clashing prints and a vivid colour palette. Focusing on sustainability and drawing inspiration from the Japanese car subculture and motorbike Bosozoku, there is a vast selection of garments to elevate your statement piece collection.
Alice Halliday
Based in Skibbereen, Co. Cork, Halliday specialises in sustainable fashion she describes as "ethical, ethereal and elegant". If you appreciate clothing that incorporates the old with the new, then Halliday's label can help you add sentimentality to your look through the history of locally sourced fabrics which adds character and beauty to form her "wearable works of art." Hand-made entirely from donated fabrics and waste, you can be sure that you own a unique piece and that you are displaying your care for the environment – what more could you want?
FéRí
Pronounced 'Faye-Ree', FéRí is a fictional Irish word embodying the whimsical nature of the brand and its 'Ferifolk' inspired by antiques and Irish folklore. Prioritising certified and hand-painted organic and reclaimed fabrics, each of FéRí's garments is one-of-a-kind. If you are searching for the perfect piece to stand out in the Arts block or simply have a great appreciation for bright prints then FéRí is a brand you must add to your radar. As a National College of Art and Design graduate committed to responsible design and transparency, Faye Rochford aims to "bring joy" to each wearer. Through creativity and nostalgia, all garments are made from repurposed fabrics which create quality timeless pieces, denying alignment with the tirelessly changing fast fashion trends.
Four Threads
It is not unusual that many seek the simplicity and beauty of a capsule wardrobe jam-packed with earthy tones which harmoniously layer. For the many that this applies to, Four Threads is the label for you. Using Irish linen, Alanagh Clegg transcends seasons and commits to creating quality "lifetime garments". Functional yet timeless pieces are a hard thing to master, but Four Threads seems to have found the balance. Made with care to be "lived in and loved" an expansive collection is on offer, providing flattering and elegant clothing that lasts.