On Tuesday, September 26th, the Irish Central Statistics Office released their Sexual Violence Survey for 2022. The survey revealed that 50% of the 18-24 year olds questioned experienced sexual harassment in the last 12 months. 
It also revealed that 15% of women had experienced inappropriate physical contact in the last 12 months, 50% of men who experienced sexual harassment in the last 12 months did not disclose their experience and that 3% of adults experienced stalking with fear of sexual violence in the last 12 months. Overall, 20% of those asked said that they had experienced some form of sexual harassment in the last 12 months. 
For the purpose of this survey sexual harassment was defined as "unwanted behaviours that a person may have experienced in their daily life in the last 12 months, which made the person feel offended, humiliated or intimidated". 
ADVERTISEMENT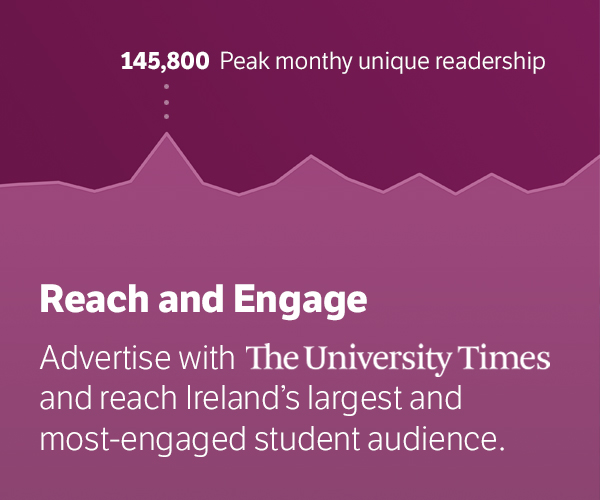 USI (Union of Students in Ireland) Vice-President for Welfare, Colette Murphy, called the statistics "really concerning" but added that she thought most young people would not be shocked by the findings in an interview with RTE. Murphy added that she believed education around the topic of sexual harassment would be key to bringing such sigures down. She also called for some form of SPHE to continue at third level education institutions. 
Also speaking to RTE Helen McGrath, the Senior Statistician who led the survey, provided further insight into the circumstances of these instances of sexual harassment: "26% of people" who reported experiencing sexual harassment said that it had taken place in a "pub, club or disco", however "20% experienced it in a park or another public place" and "15% identified that they've experienced it online". 
The Dublin Rape Crisis Centre's CEO Noeline Blackwell said in a statment: "Rates are especially high among young people aged 18-24 years, of whom half have been sexually harassed. We know that such behaviours can escalate into more serious sexual offences; at the least, they help create an environment for serious offending to be minimised and excused. Most importantly, this behaviour can negatively impact and limit the freedom of victims of sexual harassment to live their lives without intimidation and distress."
The next Sexual Violence Survey by the CSO is set to be carried out in 10 years' time.