September 16th saw hundreds attending two protests in Merrion Square. The Let Women Speak (LWS) rally, organised by Posie Parker, was disrupted by a counter-rally organised by Trans and Intersex Pride Dublin (TIPD) held opposite the LWS rally on Merrion Square South.
 Posie Parker, also known as Kelly-Jay Keen, is a British anti-trans activist. 
Graham Linehan, former Father Ted and The IT Crowd creator, spoke at the LWS rally. Linehan, who was previously banned from Twitter for expressing "hateful conduct", stated at the rally that "we need to reverse self identification". Ireland passed the Gender Recognition Act in 2015, which permits trans people to legally self-identify as their gender.
ADVERTISEMENT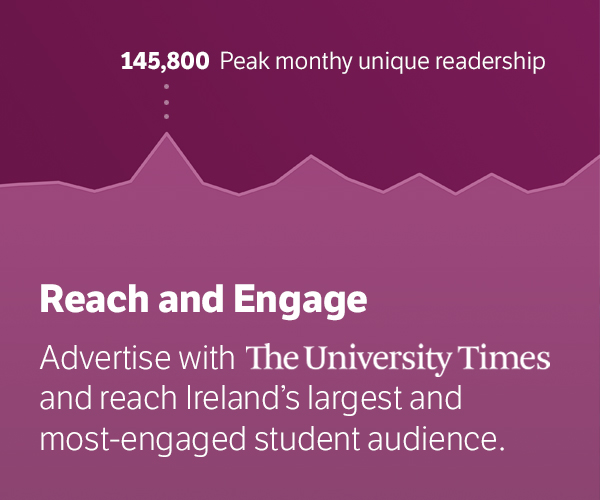 Also in attendance at LWS was the far-right anti-immigration figure, Philip Dwyer, alongside the representatives from the anti-trans group, 'The Countess'. A portion of the attendants of the LWS rally flew from the UK to Dublin to participate in the rally.
Attendance at the TIPD counter-protest included members of the Union of Students of Ireland (USI), SIPTU, and TCD's Student Union. Trans rights activist Jenny Maguire addressed an audience that outnumbered the LWS rally. Maguire led the chant "trans rights are human rights", and stated that, "trans people aren't going anywhere". 
Speaking to The University Times at the counter-protest, TCDSU President László Molnárfi said, "TCDSU are here in solidarity with the trans community and with the LGBT community against the far-right. We are here today to oppose the growing far-right in Ireland. We are protesting Posie Parker who is a TERF [Trans Exclusionary Radical Feminist]. She is one of those gender-critical people".
He continued, "Essentially what this means is [that] her ideology wants to make the life of trans people really difficult […] So we are standing up against that."
"I think the rise of the far-right should worry everybody in society. They threaten vulnerable groups. The people who are attending the Posie Parker event are the same people who would be for example attending anti-migrant protests. They are funded by essentially the same groups –  it's the far right. We are here to stand up against that, as a community".