The idea for the Trinity Journal of Histories was borne after COVID by History and Politics student and scholar Felix Vanden Borre. Vanden Borre is now pursuing a Master's in Early Modern History in Oxford. As the journal enters its third year of publication, I spoke via Zoom with the Editors-in-Chief, Ethan Hutchinson and Clare Tobin, about the Journal's previous issues as well as plans for the future and importance of a history journal at Trinity. 
Sat together on the other side of the screen from me, Hutchinson and Tobin tell me about the origins of the paper, which they have been involved with from its beginning as article editors and, in Hutchinson's case, as a fundraiser. A masters student in Early Modern History and a senior sophister studying History respectively, both felt a piece was missing in the History department at Trinity. Hutchinson explains, "we wanted to create something separate and bigger and detached from the department … The original aim was to encompass both undergraduate and post-graduate students to give them somewhere they could get their work published". With an emphasis on inclusivity, both of year and course, the journal offers a chance for students to publish for the first time as well as a way to fill a void in the History department.
The first two years of the journal weren't easy. The biggest problem? Money. "We were trying to get funding and trying to figure out exactly how to print", Tobin says. The editorial board ended up using their own money out of pocket to supplement an initial grant. In fact, funds in the first year were so low, they only printed enough issues for the editors and writers to receive copies. Last year however, they were able to triple their funds through their own fundraising after seeing a high demand for the journal. They decided to reach out to local Dublin companies and created a raffle as well as prizes for articles picked by the editorial board. Showcasing the journal's encompassment of pieces focusing on gender and sexuality, Ava Chapman's piece "Men to Women in Early Modern Europe: Prosecuted, Pathologised, Polemicised" won most original and Eva O'Beirne won best article submission with her piece "'Tricks of the Town'; How did Prostitution in Dublin compare to London in the 18th century". The journal was able to print 170 copies, more than 5 times that of last year. 
ADVERTISEMENT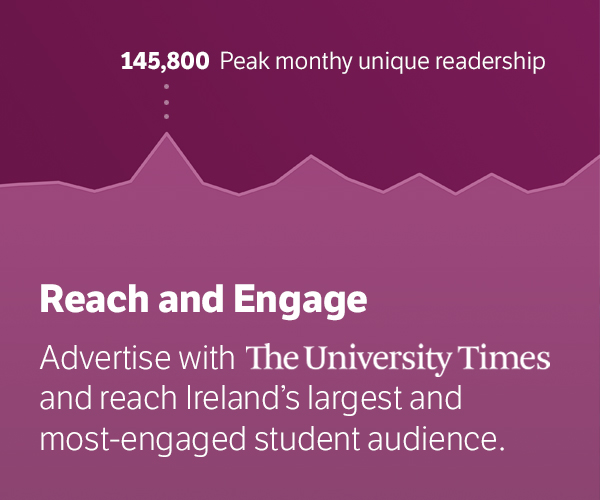 The journal hopes to continue this exponential growth in the upcoming year in the form of a supplemental magazine with the working title 'Then & Back Again'. The magazine, planning to be published during Michaelmas, will be "a lot more casual than the journal. It will be a lot more lighthearted and fun. The original idea was to give a historian's perspective on current events and pop culture", according to Tobin. Tobin and Hutchinson hope that the magazine covers topics varying from dark tourism in Dublin to colonial legacy issues to events and issues on campus that have historical implications. They are also planning to publish a piece written in the Irish language, with an editor focused on finding and editing such a piece. "The idea is that we as an editorial board will be working on the magazine and when that comes out we will really push for submissions", Tobin adds.
Looking ahead, getting enough funding will still be an obstacle to overcome. Hutchinson tells me enthusiastically that "we're gonna have to get creative about fundraising. We've been talking about going 50/50 and trying to partner with a charity this year". While still figuring out a specific charity to partner with, Hutchinson and Tobin say they want to continue working with one that is relevant to history, like their previous donations to Marsh's Library. Branching out in terms of engagement is also a focus for the journal, particularly in reaching post-graduates. They say that with engagement will come more funding, and plan to expand their digital influence through their Instagram (@trinityjournalofhistories) and their WordPress. 
Hutchinson and Tobin make it clear that the journal and subsequently the magazine are for everybody. Tobin tells me that when Vanden Borre started the journal back in 2021, "he wanted it to be for all Trinity students who had an interest in history, not just Trinity history students. So many courses are going to touch on the history of their own subject and so we really are open to submissions from all postgraduate and undergraduate disciplines". Ethan agrees, adding "The nature of history is, it doesn't matter whether you're fresh out of school coming to college or you're getting your master's. If it's good and you've written it well, you're welcome to be published". The journal has had pieces from History students of course, but also from those studying Economics, European Studies and Politics. The editors are willing and excited to read submissions from students of any discipline. The easiest way to get involved, say Tobin and Hutchinson, is to come to the launch of the magazine and simply "talk to us about what you've written and what you're interested in publishing". Hutchinson says with much sincerity that it's fine "if you're not feeling brave enough just yet and you just want to come and observe at the magazine launch. Everyone should be brave enough to put their work out there because there's some great stuff floating around".
Tobin and Hutchinson have high hopes for the journal, saying, "We hope that it will become an annual incorporated part of the history department … To have a publication as well really rounds out the department and the course as a whole…and to have it known as a part of the history program". It is clear to me, even through a computer screen, that the passion emitting from these two and the entire editorial board will ensure the longevity and immense value of the journal for both the History department and Trinity as a whole.