The sustainability saga is central to conversations within and about the fashion industry. It provokes new designs and encourages us to confront questions such as "How can I dress more sustainably?" and "Can fashion ever be wholly sustainable?" Each day we are misinformed by an overwhelmingly large selection of garments which claim to be "eco-friendly", "recycled" and "ethical". Unlike the bunches of organic bananas or cartons of eggs that fill our shopping baskets, fashion labels lack the same regulation that food labels undergo. This loophole leads to the trap of greenwashing. So, while our clothing choices pose many ethical difficulties, sustainability should be at the forefront of our minds as we prepare to embark upon a new year of college and, of course, another year of Campus Couture.
Trends and Fast Fashion: Two 'Green' Closet Crushers 
While clothing and textiles allow freedom of expression, they can also reinforce socioeconomic segregation and heighten stress. This becomes increasingly apparent as we anticipate the new college year. Modern style lacks longevity as a result of two central forces: fast fashion and fashion trends. This means that the fashion industry remains in a state of flux, making it exhausting and unreasonable to attempt to keep up with short-lived trends. By imitating and feeding into these traps we become passive imitators, hindering our self-expression and discovery.
ADVERTISEMENT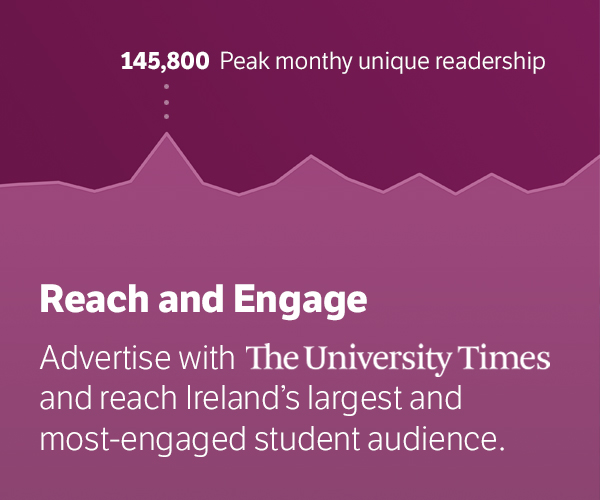 Buy Less, Buy Better, Get Creative
According to the Irish Times, the fashion industry generates 80 billion garments annually. If that figure is not shocking enough, consider the 2.1 billion tonnes of forgotten clothing in heaps of landfills. We've all heard it before: one person's trash is another person's treasure. But isn't every item we own capable of becoming something we can treasure? We only have to turn to Vogue's fashion section to recognise the emphasis on re-wearing and recycling this Autumn. "How to wear your Birkenstocks with socks" and "How to re-wear the same jeans" are two of many articles that offer key advice: less is more and basics, statement pieces and capsule wardrobes permit creativity. 
We must advocate not only for garments that can be styled with the items that already exist in our wardrobes but also for new ones that remain intact, even after numerous washes. Despite what the enticingly low cost of fast fashion pieces may imply, bear in mind that minimalism is key. Simplicity goes hand in hand with sustainability, where style prioritises fewer pieces to clutter your wardrobe, focusing on higher quality. So, if you are doing a fall clearout, don't neglect your wardrobe. Allow these abandoned pieces to be revived and re-styled. Basics are also a must (I know – we've all heard this before). They allow statement pieces to be paired with clothing you already own, meaning you can add a pop of colour or embrace simplicity – the options are endless! 
Timelessness and individuality should be the aim of each of our closets.
If you're tired of scrolling through Pinterest, perhaps you can learn something from Irish designers such as Simone Rocha, whose first runway showcased the beauty and versatility of monochromatic fits. Alongside impractical garments, "unusual" clothing often becomes widespread. These stand-out pieces are sought after, regardless of the underpaid and overworked individuals who make them. Instead, timelessness and individuality should be the aim of each of our closets. Put simply, we do not have to wear Desigual's latest graphic tee to achieve an eye-catching look. Our basics can be transformed into something more through texture, silhouette and embellishment. This freedom from the forces of fast fashion and trends provides oneself with choice. So, what is key this autumn? Sustainability is crucial. Re-wearing clothes is encouraged. And upcycling allows the much sought-after "trendy" status on campus to be accomplished. 
Shop your Pre-Existing Closet
With this in mind, we must reimagine and redefine unwanted and aged pieces, celebrating and treasuring their imperfections and longevity by altering garments we already own instead of buying quick, short-lived ones. Whether you stitch or thrift your outfit, you are caring for the world around you whilst developing your style, becoming an active creator and rejecting the clothing options available from brands that determine what you wear. From now on, we must become active, not passive, in our fashion journey. 
How-To: Three Methods to Implement that Improve Individuality and Allow Greener Garms to be Generated
Over recent years, there has been an increase in the recycling and renting of clothing. Websites such as Depop and Vestiaire Collective have become the go-tos when searching for a new outfit (even if it is only to be worn for a couple of pints in P Macs). Both apps focus on exchange and creativity, becoming essential for environmentally conscious consumers by encouraging reduced waste and recycling. These companies claim to work towards being "climate neutral" in their mission statements, however there are several issues with this. For instance, they do not ensure environmentally conscious transportation of goods. For example, the couriers used do not promise to offset carbon emissions and senders often fail to use biodegradable packaging. 
Moreover, sellers repeatedly exploit trends to earn extra money, preventing individuals from supporting slow fashion, instead turning to fast fashion as an option for cheaper alternatives as prices on resale sites rise. While we forget fast fashion and wait for slow fashion clothing apps to do better and revise their sustainability plans, there are various alternatives for creating a greener college wardrobe. 
First, you could raid a family member's wardrobe (or your own – or both!). You will be amazed at what you recover from the back of these dark, forgotten spaces. We've all experienced the "Oh I forgot about this" moments when we take the time to explore and appreciate what we already have. Maybe it was a top that had fallen off a hanger and retreated to join the pit of limp piles of fabric accumulated at the back of your closet. There is usually something forgotten to be found without going far to look. If you cannot relate to this in the slightest, head to your closet and have a delve into the darkness.
Whether you've built your capsule closet already and have a strong selection of basics, or have too many basics and no statement pieces, why not embrace upcycling? This makes fashion more affordable, more personal and less daunting. It's the perfect way to get creative and save money! Perhaps turn to Pinterest or draw inspiration from the plethora of Irish designers available. Dye, stitch, patch, cut. Add ribbons to a boring top, or alter a pair of jeans that are simply too long but fit perfectly around the waist. As the colder weather seeps in, college resumes and the mornings are unbearably dark when you have a 9 am, the last thing you need is to stress over your college clothes. Instead, trust transitional dressing and adapt your summer clothes to the changing weather. Why not add some woollen socks with your Birkenstocks? Or layer your dress over a pair of jeans? Adapting to the weather and a busier college routine does not require an entirely new wardrobe. Instead, get creative with comfort: who wants to be walking on the cobblestones in a pair of heels anyway? Birkenstocks are back, and it seems they're here to stay, even in the colder months. 
Lastly, (and unsurprisingly) you could scout the second-hand clothing stores in Dublin. Whether you dander to Capel St or Rathmines it does not matter – there are various stores available full of hidden gems that are waiting for you. Closer to campus, explore George's St. Arcade, or for those who enjoy a stroll to the Liberties, make sure to set a reminder for the monthly flea market at Digital-Hub, where you will be sure to pick up some fabric or a preloved piece in a lively setting.
So, why surrender to fast fashion and trends – two green closet crushers – or settle for mass-produced, poor-quality clothing, when you can improve individuality by upcycling, transitional dressing and visiting preloved clothing stores and markets? This autumn, shop your pre-existing closet, shop pre-owned and shop new responsibly.