It was May and exams had been over for a week, but somehow I was more stressed than I had been when I still had essays to submit. "Is anyone bringing a hairdryer?" "Do I need to take a jumper?" "What adaptor does Greece use?" My phone was ablaze as my friends and I packed to go away, debating whether our bags were too heavy and asking each other what we'd forgotten. The most important question though, was about books. "Is four books enough?" I asked the group chat, my bookshelf decanted onto my no-longer-visible bed. We shared the names of the titles we were bringing and claimed first dibs on what the others had packed. Yes, going on a summer holiday is exciting. Possibly just as exciting, for me, is the prospect of the beach read. 
This is not just my view as an English student. The Guardian reports that "there are more books sold in the summer than during any other season", and the concept of "summer reading" has been advertised by the publishing industry since at least 1872. The term 'beach read' implies a frivolity of literature to accompany the levity of summertime, and has often been derided as a superficial genre, akin to 'chick-lit'. But if the scope of the tomes my friends and I packed to go away are anything to go by, there is no longer any single thread that links the content of a beach book, if there ever was. Our selections ranged from 'Trespasses' by Louise Kennedy (a heartbreaking story set in 1970s Belfast, shortlisted for the Women's Prize for Fiction), to a story of nineteenth century divorce by Henry James, to 'Eat Pray Love'. This wasn't due to our differing tastes – we traded books all holiday until our copies were as sun-beaten as we were. If the beach read can't be confined to a singular genre or type, then it needn't be defined by an individual season, either. The beach read is simply about the joy of literature, and should stretch far into autumn. 
The key is in the term: what defines a 'beach read' is its environment. Usually this means the sea, but a pool or a decent sized Aperol Spritz will do. Really, the beach read is not even about reading it on the beach, but what this implies. It is the mingling of the physical place you are in with the place where literature transports you that is the magic of the beach read. 
ADVERTISEMENT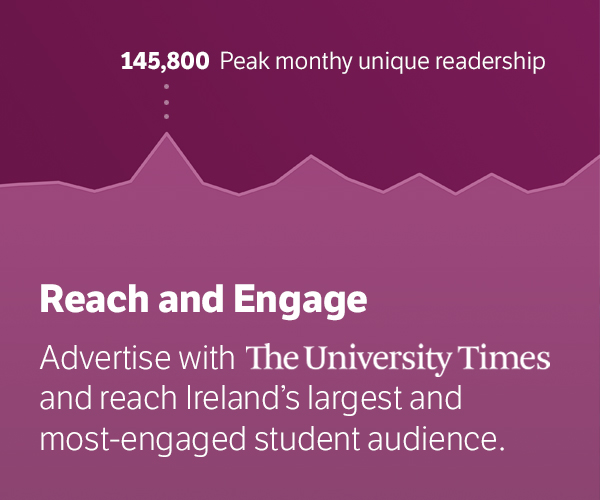 The idea of the perfect beach read seems contradictory: you are reading something so compelling that even in a beautiful place you've been dreaming of for months, you are escaping it entirely. But you are not completely absent, because the environment seeps into what you are reading. The sensory experience of a beach – heat on bare skin, the smell of suncream, the sound of teenagers playing with a ball – seeps into your reading like salt water curls the pages of your paperback. The beach read is a coalescence of the world of literature and the outside world. It doesn't distract you from your reading because this is precisely the joy of reading on the beach: it is expected. And why shouldn't this joy be carried into the colder months, when we arguably need it more? The sea or swimming pool can be replaced by a decent sized lake or a Butlers hot chocolate. Autumn also has plenty for our senses to filter through whilst we read, even if it is just how bitterly cold we are. 
But who has time to read in autumn? Especially as college students, reading for pleasure becomes an oxymoron once essay titles are foisted upon us or timetables filled again. Part of the joy of summer reading is the gluttony of it: gorging on book after book, pausing only to reapply suncream (and, if the book is really good, probably not even remembering that). But it doesn't have to be all or nothing. Isn't that what autumn is all about? It's a season made up of the in-between. The autumn-esque beach read might be a collection of essays or short stories that you can wolf down in the same time as a chicken fillet roll. Alternatively, carving out the time to read might make reading feel all the more luxurious. Reading is a luxury. But it is one that people are still allowing themselves despite the cost of living crisis: two-thirds of bookshop customers in the UK view books as good or excellent value for money. As the days get colder and to-do lists get longer, doesn't that make it even more gratifying when you do find yourself able to bed down under a blanket and let a novel consume you, or simply find a free 15 minutes to sit in the park and read a chapter? Autumn reading is all the better because it can't last – just like a day on the beach. 
The concept of the beach read also involves allowing yourself to read for fun. The platonic ideal of a beach read is something that wouldn't be out of place on Jonah Hill's list of activities his girlfriend shouldn't partake in. As I've already mentioned, the beach read doesn't have to be light and frothy, but the point is that it can be – no one is telling you that what you're reading on the beach isn't high brow enough. Reading all year round should be seen like this. Not as something that makes you morally superior or that has to require intense use of your brain (although this can be rewarding) but an activity to do for fun. The beach read redefines reading as a glorious indulgence, linked with the best parts of the season it occurs in. The idea that this has to stop when summer ends is simply false.