In creating Fashion Society's Campus Couture, Ryan Byrne and Juno McCluskey have ensured that for the last couple of years, the hot topic of conversation every Friday has been the anticipation as to who and what will feature in the ten sacred Campus Couture images on Fashion Society's instagram that evening. 
Yasmin Ryan. a final year Human Health and Disease student, and Ryan Byrne, a final year Law student, spoke to The University Times on all things Campus Couture. Byrne, as last year's Fashion Soc Chairperson, discussed how Campus Couture has progressed up to this point, and Ryan, as the society's new Chairperson for the upcoming academic year, shared her vision for how she hopes Campus Couture will progress from this point onwards.
For the benefit of anyone only hearing about the phenomenon that is Campus Couture for the first time — which includes first years, students living under a rock, and STEM students — allow Yasmin Ryan to welcome and enlighten you: "Welcome! We hope the paparazzi catches you this year … Throughout the academic year, our committee members scour the grounds for outfits that catch the eye and each Friday ten of these photos are posted on our Instagram." 
ADVERTISEMENT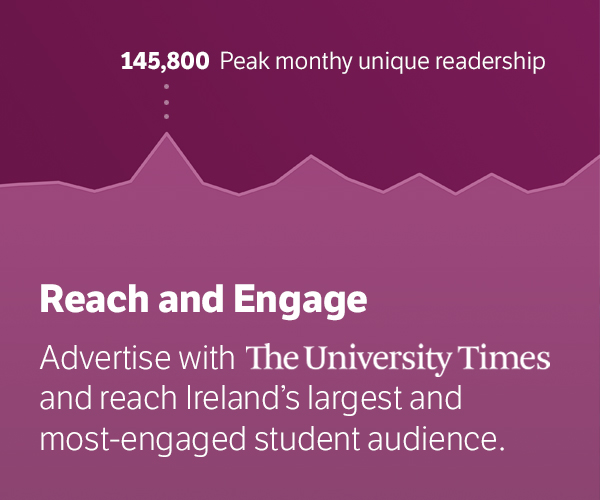 But where exactly did the Trinity craze that is Campus Couture start and how has it escalated to the dizzy heights of popularity that we see today? Ryan Byrne explains that he was selected as a social media ambassador for Fashion Society a couple of years ago and from this he realised he "wanted to make an impact". He remembers "brainstorming for days on initiatives that we could undertake to gain a bigger following but also include the wider student body". And he and his friend Juno did just that. Having noticed the TikTok trend where people were asked what they were wearing on the streets, they were inspired to create the even quicker option of taking and sharing photos of outfits on campus, and so Campus Couture was born.
On starting this new fashion journey, Byrne explains that initially, his primary goal was growth for the society to elevate its profile. And it did just that. He continues, noting how the society;s Instagram account became "the fastest-growing society page". Yet beyond this goal of growth, he expressed how another main aim of Campus Couture was to "demystify the Fashion Society, making it more inclusive."
Campus Couture is not just for avant-garde fashion or arts students. It's meant to capture the trending fashion across the entire campus
Among the students' weekly whispers, speculating over who will make the cut, there have also been suspicious murmurings that Campus Couture perhaps only accommodates particular people and styles. This might suggest that in some ways, the Fashion Society perhaps wasn't demystified as much as they'd hoped. Yasmin Ryan admits there seems to be "a lack of representation from the science faculty", and expresses that as a STEM student herself, "it would be great to see some TBSI people showing everyone that you can really do it all". Byrne seconded this opinion, expressing that the society soon realised that it "didn't represent the entire student body" but ensured that it "was our aim". He further clarified: "Campus Couture is not just for avant-garde fashion or arts students. It's meant to capture the trending fashion across the entire campus, including basics and items which resonate with all students, Fashion Soc members or not."
Byrne sought to reassure detractors, insisting "everything is a learning curve" and that Campus Couture has indeed "evolved to encompass a broader range of fashion styles found across campus" and that in the future, "to further enhance diversity, we can actively seek out and feature students from different backgrounds and faculties". Yasmin Ryan highlighted how these aims have been addressed in the last year through collaborations "with other societies like DU Science for a Campus Couture takeover strictly featuring our STEM students". She intends to develop the initiative this year, in an attempt to fully reflect style all over the campus, "not only our arts block lodgers"
Both Yasmin Ryan and Ryan Byrne shared ideas they have come up with to make Campus Couture even bigger and more inclusive in the coming year, with Yasmin "happy to announce that this year, we're going to be introducing a new and improved version of 'Flip The Lens' to our social media. Have you ever seen someone's look on campus and wondered, where do they shop? Who's their style icon? What are their trend predictions? Well, this term we're going to be on the lookout for people whose unique personal style stands out amongst the crowd. 'Flip The Lens' will be giving our members an insight into these creative individuals' closets and answering all your burning questions. Stay tuned!"
When asked the tricky question of what has been their absolute favourite Campus Couture post up until this point, Yasmin Ryan answered, "My favourite Campus Couture post was on the last Pav Friday of my second year in college. The sun was beaming down and everyone was sitting on the green with their friends. I remember that being such an enjoyable day. We got such great photos that evening." Ryan Byrne responded by saying that choosing only one post is "challenging, because each one represents a different style and personality. But if my life was on the line, it would be the third picture posted from the Campus Couture post on the 7th of October 2022." Eagle-eyed viewers will note that this is a picture of Ryan Byrne himself. He really understands the idea of dressing to impress everyone, but most importantly, yourself.
And of course, the interview would not have been complete without asking these two style gurus what their Trinity trend predictions are for around campus this year, before Campus Couture starts back and answers the question itself. Yasmin thinks we can expect to see a lot of "coquette core" on campus, which she explains will look like "lace, tulle and ribbons everywhere" as well as predicting "the year of the trainer", namely Adidas Solomons and Onitsuka Tigers. Finally, Yasmin enlightened us with her last prediction of maximalism: "Print on print, statement jewellery . . . Silver Metallics, Wales Bonner Sambas, Cecilie Bahsen Asics." Ryan Byrne added: "Based on my observations, cowboy boots, ballerina pumps and Sambas are here to stay in Trinity's fashion scene." 
Yasmin Ryan, as the up-and-coming Chairperson of the society, hopes that this year, Campus Couture "can serve as inspiration for anyone". She highlighted how college can be "a very daunting place" for students, especially first years. Imposter syndrome is common and personal style can be hard to find, especially for students coming from schools with uniforms. Yasmin reassures students that college is also a brilliant place to seek out style. "There are no criteria to be met", she reassures: "We just want to celebrate students for their self-expression through fashion. Even if your assignment is late, your housemate is rude, and you hate your 9am module, put on an outfit that you feel confident in, come to college, and that's a good start!" 
So that's that. Keep on flaunting your style and expressing yourself fully, wherever on campus you may be, and the paparazzi might just catch you!