Suspense grew throughout the crowd as they anticipated the arrival of the Dublin-based alternative band, RECO. In anticipation of their first show back in the Grand Social following their hiatus, the room erupted in cheers as soon as the band walked up from the crowd. Taking the stage under the red-hued lights to the sound of The Beatles' Helter Skelter, Mark O'Loan on lead guitar, Paddy Dowling on drums, Dillion Palmer on rhythm guitar and Johnny Wang on bass electrified the crowd. They entered with a noticeable member missing – frontman and vocalist, Harry Frost, made a dramatic entrance through the side curtain, welcoming the crowd to what would be an exhilarating night. 
In conversation with The University Times backstage at The Grand Social, Frost and O'Loan recall the band's formation, noting how everything seemed to fall into place. Frost recounts,  "I have a mate who lived with me in Rathmines and he was having a 21st and was looking for someone to sing with an acoustic guitar. I can sing but I can't multi-task so I roped in Mark and we played that gig and got a good reception and rolled from there". O'Loan jumps in, adding that himself and Paddy "were making music and none of us can sing so we found Harry " as Frost jokes that they still can't sing.
Speaking to the meaning behind the name, the two bandmates laughed and confessed that "we struggled with a name for ages". However, O'Loan elucidates: "so basically, there's this kebab shop on Upper Camden Street called Rico's". Frost continues the story about how they had to change the spelling, "there was one particular night we went there and they gave us a load of free stuff because we went there all the time but they gave me food poisoning so we changed the name to RECO". 
ADVERTISEMENT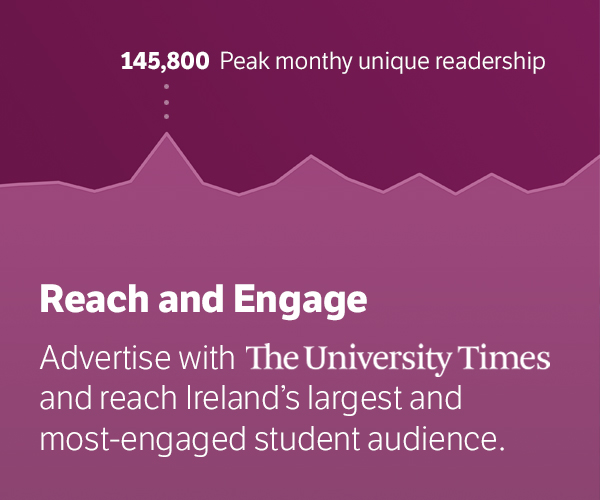 Opening the show with their hard-hitting debut single, 'Lifeboat', O'Loan explains how they knew it was going to be the first single they released: "It was the first song we wrote that was very different to our previous songs". The guitarist confessed that it was almost an "impulse" to record it first. Frost recalls the first time he listened to the song, noting that "the lads started playing it and I thought 'this is unreal', it was so punchy … it was nice to get something heavier". However much Frost liked the track, the lead singer admits that his parents still "don't like it". 
Describing the evolution of their sound throughout their hiatus, Frost notes that "our sound has gone through a metamorphosis in the last few months". He continues, "before when we first started playing more crowd-pleasing stuff but now we've addressed that we want to enjoy what we are playing ourselves". With the crowd chanting "RECO" throughout their performance, it's clear that the young band are still very much pleasing the crowd with their music, in spite of their genre change. 
The band had noticeably great engagement and interaction with the audience. Bassist, Johnny Wang, threw his jumper into the crowd only to be quickly followed with "give it back", to a reception of laughter. Next up was the unreleased 'Red Light', which Frost described as "a fun one to play" but different to the two previous songs on the setlist. When asked about their place in the Dublin music scene O'Loan mentions their branding as a "Trinity Band". "The Dublin music scene is both tiny and big at the same time", O'Loan continues, "It's hard to find your spot in it … we are still trying to find our spot. Being a Trinity band doesn't help because I think they don't get as much respect as other bands". 
With the majority of the band still students in Trinity, the pair recounted their experience playing main stage at Trinity Ball last year, explaining how they could not believe they were chosen to play. After being voted in by the public, Frost said that he accidentally found out before it was released. "I didn't know if I should have screamed or if that was drawing too much attention … I said it to Mark and he was like 'nah I don't believe you and two minutes later I got a text from the entertainments officer … It was probably the best night of my life", Frost remembers. O'Loan adds: "in twelve months going from playing in someone's bedroom to playing mainstage at Trinity Ball is just crazy to say out loud".
The night continued with more unreleased original tracks such as 'Parasite', 'SMS', 'Indecision' and 'Nutmeg'. The performance ended and the band left the stage to bellows for "one more tune". They soon reappeared and performed a rendition of Rihanna's 'Umbrella'. 
When asked about what the future holds for RECO, O'Loan replies: "next is probably Electric Picnic, even a small tent. We'll take anything, even the path on the side. If we are being realistic I feel like that is a possibility. So I mean I'm just going to manifest it again". Frost continues, expressing the aim to "just keep going, we got a roll and see how far we can go with that". 
After a night of hard-hitting tracks, it is clear Frost is an extremely talented singer who is able to captivate the audience with his original voice and movement through the space. Between vocals, guitarists, bassists and drums, each element adequately compliments RECO's undeniable synergy that amalgamates a post-punk indie sound. The young band have nothing but success in their future and no doubt have the potential to be one of the biggest names in the Dublin music scene.
---
RECO's debut single 'Lifeboat' is available for streaming on Spotify.