"There is only one thing worse than being talked about, and that is not being talked about", wrote Oscar Wilde, who featured on the inaugural Trinity 20 in 1874. Remember this as you file your complaint to the Junior Dean because you think your illustration is unflattering. All publicly is good publicity.
So say the writers of this year's Trinity 20, the unofficial guide to who's who on campus. We hereby decree that all students and staff featured on this list can came provisional Big Name On Campus (BNOC) status, pending College confirmation.
Whether you're a bona fide society hack or simply sleeping with one of the writers of this list, securing a spot on the Trinity 20 means that your contribution to the college will go down in history. Like CMAT and Sally Rooney before you, a Google search of "notable Trinity alumni" will produce a badly rendered Canva cut-out of your face.
ADVERTISEMENT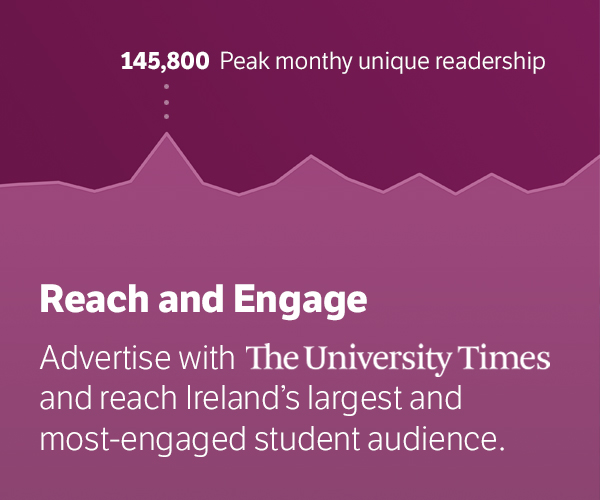 1. LINDA DOYLE
PROVOST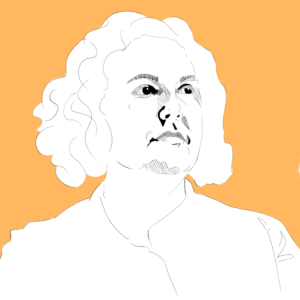 Provost Linda Doyle was spotted over the summer donning a hi-vis vest to install a window on a building in the docklands. Yes, that's right, even the top jobs in academia pay so badly that the Provost has to resort to a part-time job. Or maybe it's the gender wage gap. Whichever will get us more likes on Twitter. Anyway, who knew that the reason she was so hesitant to remove the statues of slave owners was because she'd have to do it herself? 
Beyond her significant contributions to academia, Linda is known for unwavering commitment to high fashion. Her linen box dresses are said to have left a lasting impact on Matilda Djerf's signature style, and her black and yellow trainers reportedly served as the creative inspiration behind the Onitsuka Tiger. Expect to see her on the Fashion Soc Instagram's next Campus Couture post. 
2. LÁSZLÓ MOLNÁRFI 
TCDSU PRESIDENT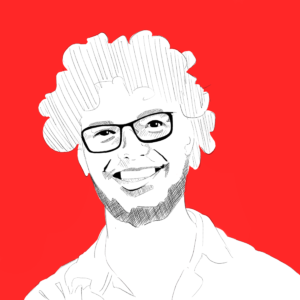 The devotion of such titans of spirit as Molnárfi to an Ideal must bear fruit. The nobility of his selflessness will be an example through centuries to come, and his Ideal will reach perfection.
They think that they have pacified Trinity. They think that they have purchased half of us and intimidated the other half. They think that they have foreseen everything, think that they have provided against everything; but the fools, the fools, the fools! They have left us our Trinners dead, and wh​​ile Ireland holds these graves, Trinity unfree shall never be at peace.
The last capitalist we hang shall be the one who sold us the Oscar Wilde fridge magnet in the Students' Union shop. Workers of the world, unite! 
3. CLARA ROCHE
EDITOR, THE UNIVERSITY TIMES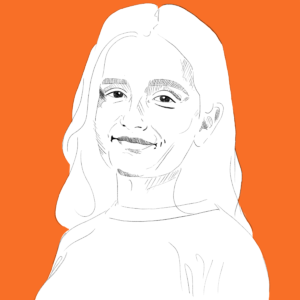 Having executed an unsuccessful coup last year, Clara Roche now finds herself Editor of this newspaper after winning an uncontested race. Whether she will manage to regain the staff she forced to resign remains to be seen. Note how many articles in this issue she made her flatmate write. 
In case her parents or Lászlo are reading this, Roche comes into work at 9am every day, definitely does not smoke inside her office and has not tapped any phone lines in the the building. Note to László: 'Students4Change' is not a very strong password.
4. OLIVIA ORR
TCDSU ENTS OFFICER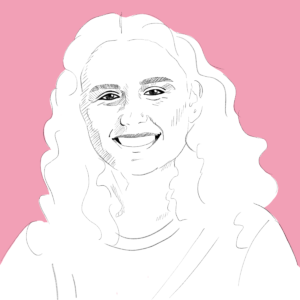 Olivia Orr has promised #more. 
As a politics student, Olivia knows that student protests can be a powerful force for change. Ask Greta Thunberg or @ucdconfessions. It looks like Olivia's tour de force — her March on Washington, her Tiananmen Square — will be the preservation of Trinity Ball, an institution worth preserving if only for Jessie J's declaration that it was "one of [her] hardest gigs to date". 
"It wasn't easy", the star revealed after stepping off the stage. "To see so many people so drunk they couldn't even stand. Girls unconscious and literally trampling on each other." Do you hear the people sing, Olivia? 
#Orr4CivilRightsActOf2024
5. SADHBH CARPENTER AND SINÉAD HOGAN
PUZZY WRANGLER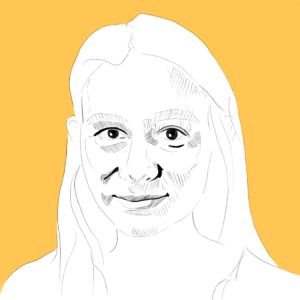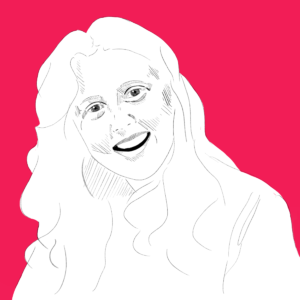 Together, Sadhbh Carpenter and Sinéad Hogan comprise two-thirds of DUDJ's first all-female DJ executive, as well as Dublin's first all-female DJ collective. Their success provides a counter to the pervasive discrimination experienced by two of Ireland's most underrepresented minorities: the visually impaired and the pink-haired. 
If you walk through Front Gate early in the morning, you might hear the sound of Carpenter and Hogan mixing in the DJ room and mistakenly believe that the long-awaited construction work to make House 6 wheelchair accessible is finally underway… but we all know College would never fund that. 
"The Pussy Wranglers" hoped to begin their tenure with Wind Wave Rave, the annual collaboration between Surf Soc and DUDJ. However, a source told The University Times that talks between the two societies have broken down, and ticket holders can instead expect to attend "Wind Weave Rave", a collaboration between DUDJ and Knit Soc. Surf Soc chair Max Lynch did not respond to repeated requests for comment.
6. AIESHA WONG
TCDSU COMMS OFFICER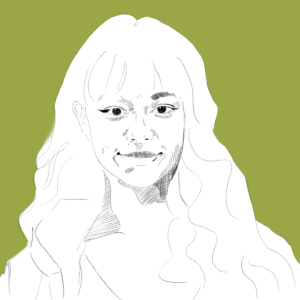 A dance teacher, a digital content creator, a festival organiser, a language teacher and a member of the European Youth Parliament walk into a bar. The bartender says: "Table for one, Aiesha?" 
The multi-hyphenate media mogul has carved the time out of her busy schedule to serve as your Communications and Marketing Officer. A thankless job, if you ask us. Her success will be measured not by how much advertising revenue she procures for the Union, or how effectively she engages students, but by how big of a Domino's discount she can offer during exam season.
7. ÁINE KENNEDY AND JACK PALMER
AUDITOR OF THE HIST, PRESIDENT OF THE PHIL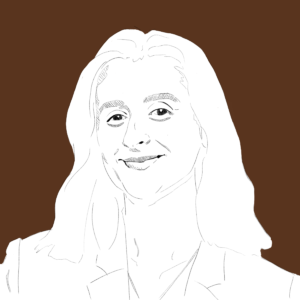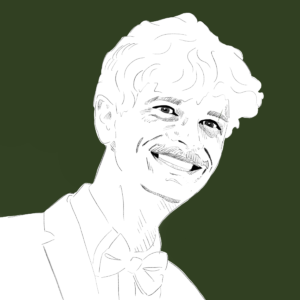 The University Times' commitment to adhering to the Code of Practice of the Press Council of Ireland means that this newspaper shall not knowingly publish matter based on malicious misrepresentation or unfounded accusations. As such, we will make no further comment on either The Hist or The Phil.  
8. KATE HENSHAW
EDITOR, TRINITY NEWS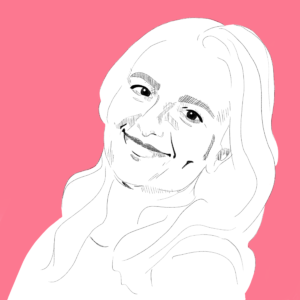 In 1974, Carl Bernstein exposed the Watergate scandal in All the President's Men. In 1991, Joan Didion urged the public to reconsider their racial biases in "New York: Sentimental Journeys". In 2022, Kate Henshaw published 'UT Editor: "I will not resign"' in Trinity News. The purpose of journalism, as Henshaw clearly knows, is to hold power to account. 
TCDSU wages may have allowed rival editor Clara Roche to quit her part-time job at Scrumdiddly's, but Henshaw has retained her side hustle at Spotify. In her capacity as Associate Public Policy Specialist, Henshaw was responsible for Taylor Swift's recent streaming successes, by promoting her entire discography one Instagram story at a time. 
9. EOIN RYAN
AUDITOR OF LAW SOC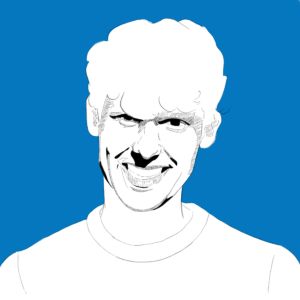 It's 2023. The day has come. Miracles really do happen. Eoin Ryan, the best-dressed member of Young Fine Gael, has dreamed of this moment since he first gained sentience in 2019. No more mock trials. He is the mock trial. Eoin Ryan is Auditor of Law Soc. 
He never even wanted his LawPol degree. This is all he ever dreamed of. The only question is: can he squeeze into shoes fit for a queen? Ruth Brady, that is. 
If anything, it's impressive he made it this far, especially after that one time he drank kerosene oil as a child. Or maybe that's how he did it. Eoin Ryan is the mockingjay. And after the oil incident, he's catching fire alright. 
10. AILBHE NOONAN
JOURNALIST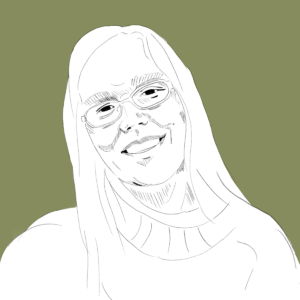 Former Editor of the University Times, Ailbhe Noonan is a [redacted] figure in the student media landscape. Under her leadership, The University Times became [redacted]. As Editor, Ailbhe often [redacted].
After leaving this newspaper, she [redacted]. [redacted], and she is considered [redacted], known for her [redacted] and [redacted].
11. MATTHEW KEELEY
FORMER PIRANHA EDITOR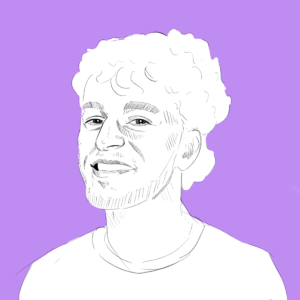 Given The University Times' new and improved presence, Matthew Keeley has elected to abdicate his position as Editor of The Piranha, because he has nothing left to write about. There's only so many times you can say that Max Lynch got with Gabi Fullam. 
It's safe to say a career in graphic design does not await him, because last year's Piranha looked like it was designed by a primary school student. Then again, so did The University Times. How else would Trinity News have taken home the Website of the Year award at the Smedias? 
He is also leaving behind Improv She Wrote, Trinity's worst and only improv group. Other Improv alumni include Gabi Fullam and Jenny Maguire, marking their only significant contribution to campus life. 
12. DAVID WOLFE, JAMES WOLFE
SOCIALITES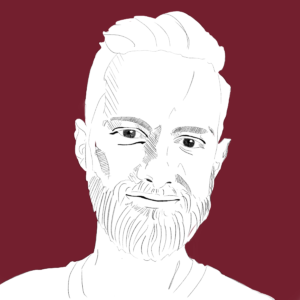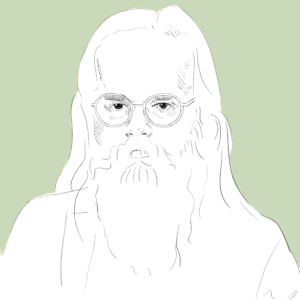 Move over, Sam the Fox, because the Wolves have been reintroduced to Ireland. David and James Wolfe hold the distinction of being the second most successful set of siblings from Limerick, losing only to the Collison brothers of Castletroy, who share a net worth of €20bn. 
During their time in Trinity, both David and James have enjoyed careers in student media. David manages Trinity News' online presence from an Android phone, which may explain why their graphics look like they were made in Instagram Create Mode. James, meanwhile, provides cultural commentary through their weekly Instagram carousels, prompting many — Brian Lennon — to name them the "voice of a generation".
Rumour has it that like Noel and Liam Gallagher before them, the Wolves are branching out into music. Like the Gallaghers, their working relationship is said to be fraught. Their inevitable breakup will hopefully be followed by a reunion set at Trinity Ball, should Olivia Orr's plan to chain herself to the Pav as part of her T-Ball Preservation Protest run smoothly. Whether 'i donked a donk (les miserables ket remix)' will occupy the same position in the cultural consciousness as 'Wonderwall' remains to be seen.
13. JEFFREY SÉATHRUN SARDINA
PWO PRESIDENT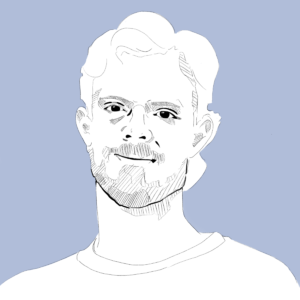 The newly elected president of Trinity's Postgraduate Workers' Organisation, Jeffrey Seathrún Sardina successfully elevated the postgraduate cause so much that it was the only thing The University Times wrote about last year. That and Simon Harris. 
Sardina has dedicated what little spare time he has as an underpaid, overworked postgraduate student to preserving minority languages. He works hard to maintain cultural heritage, linguistic diversity and a sense of identity within the Elvish-speaking community. 
14. JOE MCCARTHY AND PADDY MCCARTHY
IRISH RUGBY PLAYERS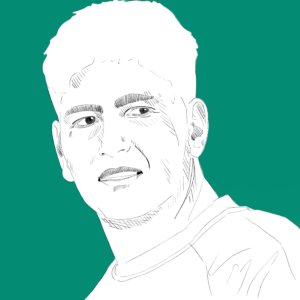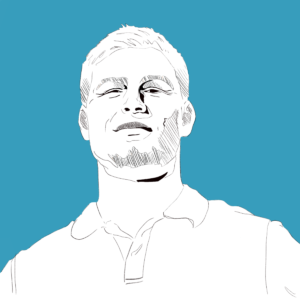 The University Times has received information suggesting that Trinity has sports teams. Successful sports teams, in fact. Brothers Joe and Paddy McCarthy are lining out for the Irish senior squad and the U-20s respectively.
That said, it's arguable whose contribution to campus life is more significant: the McCarthy brothers, or the big bad Wolves. That very question will be answered at the Pav Marquee next Friday night, when the two sets of siblings face off in a charity boxing match. All proceeds earned will go to Trinity Publications.
15. YASMIN RYAN
FASHION SOC CHAIR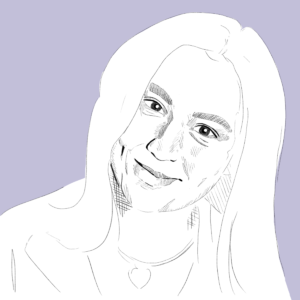 Like her Bratz doll namesake, Yasmin Ryan-Byrne is fashion forward. When she's not wearing her Students' Union shop uniform of a Trinity College Dublin hoodie and a Book of Kells baseball cap, she has successfully rebranded Asics and Nike soft shell jackets to look less like my dad during the recession and more sporty, subversive and model off-duty. This collection was to die for, no? 
Detractors will be disappointed to learn that Fashion Soc will not renew the morally dubious theme of 'workwear' this year, and Ryan-Byrne's 'Stop Being Poor' t-shirt will continue to gather dust at the back of her ethically sourced IKEA wardrobe. Maybe she can collaborate with Olivia Orr to bring back the abandoned Ents theme of the fall of the Berlin Wall. It was the best, best, best show of all time. 
16. NATHAN HUTCHINSON EDGAR
TCDSU ENVIRONMENTAL OFFICER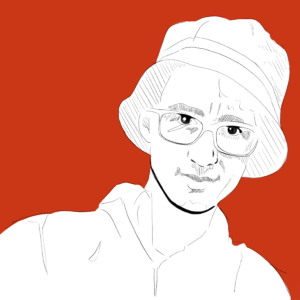 Nathan Hutchinson Edgar is the current Environmental Officer for the Students' Union, but is perhaps better known for being forcefully removed from a lecture theatre last year when protesting an event sponsored by a financier of fossil fuels. To quote Greta Thunberg: "How dare you?" 
One of László Molnárfi's closest comrades — sorry, "friends" — it is unclear whether Hutchinson Edgar will be released from Linda Doyle's basement, where he is currently chained to a statue of Margaret Thatcher, in time for the first meeting of Council. 
17. JENNY MAGUIRE
ACTIVIST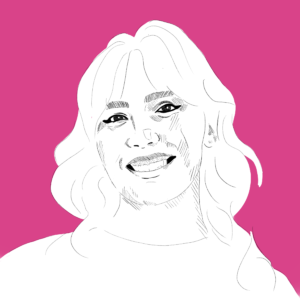 What can we say about Jenny Maguire that she hasn't already said on Twitter? The pen is mightier than the sword, but @jennymaguir is mightier than both. 
It's a sorry state of affairs when we have to turn to a Players hack for guidance on the most pressing human rights issues of our time, but given College's relative silence on trans rights, Israeli apartheid and the housing crisis, needs must.
Solidarity, Jenny. Now denounce Improv She Wrote and you'll have our full support. 
18. ZARA PAOLOZZI
INFLUENCER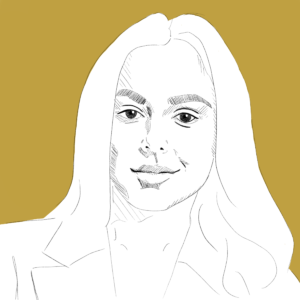 Trinity's answer to Alix Earle, influencer Zara Paolozzi boasts a cool 20,000 followers on TikTok. With the poise of Grace Kelly and the altruism of Audrey Hepburn, Paolozzi has recently pivoted to activism, securing free Deliveroo delivery for hungover students nationwide. 
Now, the people's princess faces the challenge of making activewear acceptable in the Arts Block. If she can end Fashion Soc's reign of Tasman UGGs terror, it'll be an annus mirabilis for all.
19. DONAL MAC DONAILL
JUNIOR DEAN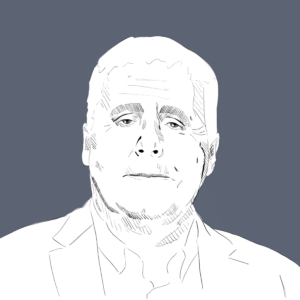 Kim Kardashian, Olivia Orr, Donall Mac Donaill. A note to prospective students in power: an alliterative name can only serve to enhance your memorability amongst the public.
The Junior Dean's office is the Bowser's Castle of student discipline. You can expect to end up there after all other avenues of mediation have failed, and you can rest assured that he will do nothing to address your complaints. 
Notably, the Junior Dean has been known to fine students if they don't show up to meetings, a strategy this newspaper is looking to adopt in an effort to increase output, pending Union approval. 
20. CATHERINE ARNOLD
TCDSU EDUCATION OFFICER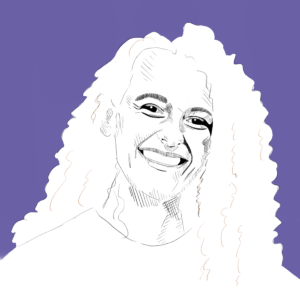 What does the Education Officer actually do? Something, I'm sure. The Trotsky to Molnárfi's Lenin, Arnold would do well to resign herself to a year of answering emails in absentia when the Union's direct action lands the team in political exile. 
On a lighter note, in an exclusive interview with The University Times, Fashion Soc chair Yasmin Ryan-Byrne forecasted the rise of Arnold's lanyard as the latest statement necklace trend, banishing the Vivienne Westwood pearl choker to Hamilton purgatory.