Trinity is championing inclusivity and professional growth with its Summer and Graduate Internship Programme, an initiative tailored for disabled students. Aimed at bridging the gap in unemployment rates among disabled individuals in Ireland, the program sheds light on the vast untapped potential within our disabled community.
The high unemployment rate among disabled individuals in Ireland is not a reflection of capability but opportunity. Trinity's Summer and Graduate Internship Program is intended to be a bold step towards changing this narrative. Collaborating with various Trinity Academic Schools and Professional Services like Student Services, Sports, the Creche, TAP, and Trinity Trails, the program offers disabled students a chance to gain hands-on work experience, thus bolstering their employability. Naz Velic, Trinity Sport Inclusion Officer, stated, "Trinity Sport were delighted to welcome an intern as part of the Disability Service Summer and Graduate Internship program to support the development of employment opportunities for those with a disability. It was great to have student insight to ensure we are striving to make our services, programmes and facilities as inclusive as possible which is in line with the strategy for sport and physical activity. We are extremely excited to support this program going forwards." Trinity's program offers disabled students a chance to gain hands-on work experience, bolstering their employability.
Testimonials from those involved with the programme demonstrate the importance of schemes such as this. James Burrows, a Sports Intern, shared his transformative journey: "From leading the establishment of a mixed ability rugby team in Trinity to the development of social GAA and producing accessible website material, my experiences and accomplishments were wide-ranging. Most importantly, he hopes to help "students currently feeling isolated in university. If my contributions end up helping just one person engage with sport so that they feel more hopeful about their day-to-day experience, then truly I think it will have been worth it."
ADVERTISEMENT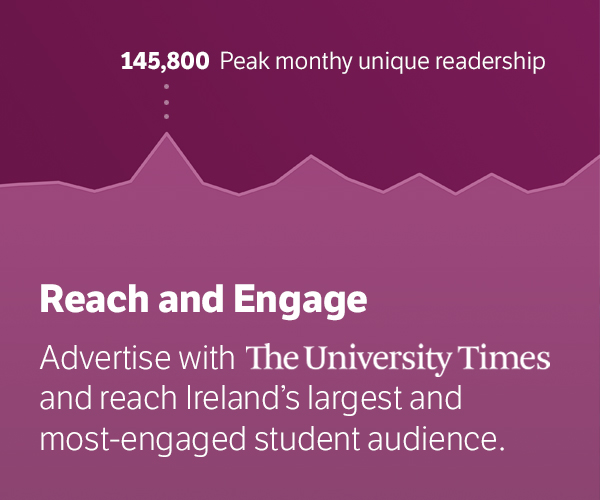 Faolan Doecke Launder, a TCD Sense Intern, also found the experience an "opportunity to develop my unique set of skills and hone in on my strengths. The welcoming and constructive working environment encouraged me to look beyond doable and push into the realms of incredible." The experience was a lesson in "how powerful community can be. Working with many students and staff, towards many goals of varying objectives, all geared towards the same direction of creating a better college community for all. I learned lots about myself, about how my skills in information design, collaboration and teamwork are unique, and under the right conditions I was able to flourish better than I had at any other time in my life for a project of such scale."
The program stands on five primary objectives: empowerment, enhanced employability, inclusive environment, networking opportunities and recognition. These are achieved through offering practical experience, sessions focused on CV building and networking, sensitivity training sessions for staff and celebrative achievements through testimonials and certificates. 
The program's success lies in its comprehensive approach. From securing internships across a diverse range of sectors to organising professional development workshops, the emphasis is on holistic development. A unique aspect of this program is its peer mentoring, connecting interns with experienced mentors from employment areas, facilitating a seamless transition into professional environments. A week-long orientation session was hosted by Jack Kavanagh and Karl Thomas, both disabled graduates of Trinity and now working in leadership developments. A key part of this week was the development of inclusive workplace profiles. Kavanagh, a consultant to the internship programme, adds, "The service empowered and supported me. The program is innovative and sets a new pathway for those previously underserved in the workplace. For Trinity, it's a statement of values meeting action to create meaningful opportunities." 
In addition, Dr. Kieran Lewis, TCD Sense Lead had five interns working in his team this summer, and says  that the programme "demonstrates our commitment to … fostering an inclusive space for staff and students, to collaborate, develop and hopefully thrive. The contribution of the interns to the projects and initiatives, as well to the positive dynamic in the office this summer, has been enormous.'' 
The Inclusive Workplace Profile, curated by the Trinity Disability Service, represents a paradigm shift in understanding, supporting, and accommodating the needs of disabled interns. It addresses an often overlooked element in workplaces: the personalised requirements of every disabled individual, which can differ vastly from one person to the next. 
Every disabled individual has a unique set of requirements, and it is essential that programmes such as Trinity's capture these nuances, giving a comprehensive view of each intern's specific needs, fostering an environment that supports individualised accommodations. Further, effective communication is key not only to meeting these requirements but also forms the cornerstone of any thriving workplace. By providing staff members with a detailed profile, potential misunderstandings or miscommunications can be avoided. Staff members are better prepared to offer tailored assistance, ensuring that the interns receive the support they need to succeed. Further, having a clear understanding of an intern's needs beforehand allows employers and colleagues to be proactive, rather than reactive. This means accommodations can be set up before the intern starts, making their integration into the workplace smoother and more efficient.
When an organisation takes tangible steps, like adopting the Inclusive Workplace Profile, it showcases a genuine commitment to inclusivity. This is important to build trust among disabled interns as they feel valued and understood, leading to higher job satisfaction and better performance.
The profile is also an educational tool. For many employees, it might be their first interaction with detailed, personalised information about the needs of disabled individuals. This fosters empathy and broadens understanding, laying the groundwork for a truly inclusive workplace culture. It is essential to educate the workforce in this manner. 
As interns use the profile and provide feedback, organisations can consistently refine and enhance it, ensuring that it remains relevant and effective in addressing the ever-evolving needs of disabled individuals. This continuous improvement is key in programmes intended to provide support in this manner. 
The adoption of the Inclusive Workplace Profile is not just a procedural step – it signifies a deeper commitment to inclusivity, understanding, and personal growth. As workplaces become increasingly diverse, tools like the profile will play a pivotal role in bridging gaps, fostering understanding, and ensuring that every individual, irrespective of their abilities, has the opportunity to shine. It also stops employers constantly asking disabled employees to explain or justify their needs. 
On August 29th, eleven disabled interns and their employers assembled to reflect on their experiences throughout the internship. Trinity Development and Alumni's Rosin Cody, Alumni Giving Manager remarked that the reflections "not only celebrated the achievements but also underscored the immense potential of this initiative as it evolves."
Breda Walls, Director of Student Services, echoed this sentiment, noting, "We are committed to not only continuing but also expanding on this unique development, ensuring that our future endeavours are even more impactful." This session, encapsulating the essence of collaboration and continuous improvement, reinforced Trinity's unwavering dedication towards creating an even more meaningful internship experience for future participants.
The outcomes of the Summer and Graduate Internship Program are not limited to individual growth. They resonate with families, peers, and the wider community. Through the program, the college aims to enhance the professional prowess, confidence, and networks of the disabled students, ultimately enriching the broader campus community. Outdated employment programmes nationally that receive vast sums of state money need to review their ways and the government needs to refocus its effort to look at other ways to build ability with our disabled graduates. 
As we reflect on the current accomplishments and the transformative nature of the disAbility Summer and Graduate Internship Program, our vision for the future remains expansive and ambitious. Our mission to enhance employability and to craft an inclusive society doesn't end with a successful internship term. It is a continuous journey that demands evolution, expansion, and further commitment. Our future plans involve doubling the number of internship placements by the next academic year and continuing to evolve the program based on feedback from participants.
---
For more information on the Summer and Graduate Internship Program or to support this cause, please contact Eithne Coleman, Senior Occupational Therapist, disAbility Hub and lead on the disAbled Community Engagement Programme: [email protected]. More information can be found here.