The Ideas Collective Showcase hosted a summer incubator programme, where students developed social initiative prototypes, which they then presented to independent judges on September 8th. The social innovation projects were developed in line with the objectives of the Sustainable Development Goals (SDGs). The event took place in DigiHub on Thomas Street. 
Trinity graduate Eddie Mwangwewo won the first prize of €750 with his project, 'Diginet'. The winning idea was created to close the knowledge and resource gap between the global north and the global south, which can hamper the attainment of SDGs. The 'Diginet' platform aims to connect college students with industry professionals who would offer mentorship, coaching and networking opportunities to empower the next generation of leaders by providing them with a platform to connect, learn and grow.
Hailing from Zambia, Mwangwewo moved to Ireland to complete a master's degree in Energy Science at Trinity, having been awarded a scholarship to study through the Irish Fellowship Programme. While studying at Trinity, Eddie became involved in STAND's programs, and later the Irish Global Health Network Student Outreach Team. 
ADVERTISEMENT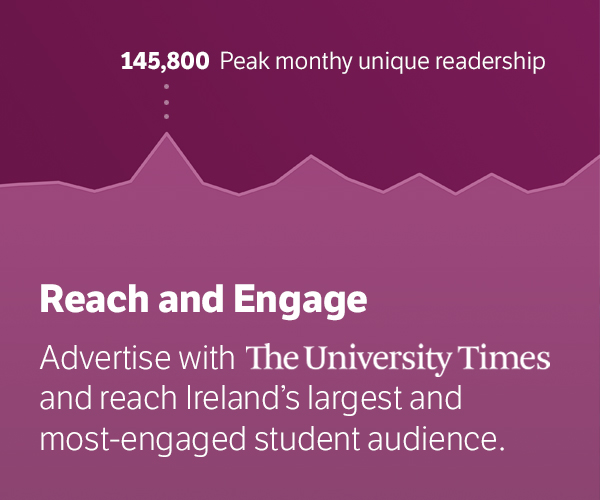 Speaking to The University Times, he said "during the Ideas Collective, having learnt lessons like design thinking, problem solving, and how to bring an idea to life, I reflected on my personal journey and experience so far, and coupled [this] with my passion to make life better for others, I came up with the idea of DigiNet". He continued, noting "I look forward to making a positive contribution to the world through collaborating with like-minded change-makers who are committed to making the world a better place".
Rachel Chen, a third-year dentistry scholar, won the second prize of funding totalling €500 for the project 'Tutor Outreach'. The concept behind Tutor Outreach is to create a platform that connects third-level students with Leaving Cert students from low socioeconomic backgrounds in an effort to provide equal access to education. Tutor Outreach would see college students providing grinds for those who cannot afford the extra tuition. This effort would make private tuition more accessible and help bridge the gap of educational opportunity between students of different means. 
Karin Mason, a recent graduate from University of Limerick, achieved third place in the showcase, winning €250 of seed capital. Mason's prototype involves giving workshops to secondary school students to develop connections between nature and the Irish language, thereby fostering climate literacy and promoting Gaeilge.
Other Trinity students from past and present pitched a diverse range of ideas, from Q-soc's chairperson Freddie Fallon's idea to disseminate a booklet to navigate safe hormone access for trans people, to Ziqi Zheng's project, 'Empowering Futures', which aims to provide a mentoring service for the children of Chinese migrants in Dublin, as well as Yoshii Jiawei Xu's plan to make an app to gamify life's challenges.
After the pitching of prototypes, the STAND Festival was launched. The festival will take place across Irish universities over the academic year 2023-2024, aiming to tell the stories of people across Ireland who contribute to environmental and social action. The STAND Ideas Collective received funding from Irish Aid. For more information about the Ideas Collective, check the STAND Website at https://stand.ie/.