The phrase "your college years will be the best of your life" is a familiar one, reiterated by older friends, family and strangers alike. But whilst the remark might be intended to fill a fresher with energy and excitement, I have discovered it has the opposite effect on a student embarking on their final year. 
As I begin the concluding year of my undergraduate degree, I am acutely aware of all of the lasts: last module enrolment fiasco, last freshers' week, last first day of the semester. The clock is ticking and I no longer have the safety net of another term to help me improve a bad grade or decide on a post-college path. The 'real world' looms around the corner and its presence grows with every passing week. Thankfully, I still have eight months until I will be forced to face reality head-on. However, my mental countdown has an external manifestation in the form of every well-intentioned reminder to enjoy the limited time I have left.
On a practical level, I have yet to establish how I will make the most of my precious last semesters. Perhaps more importantly, I don't intend to. I have decided that trying to make my Senior Sophister stage the greatest yet will only generate more stress than success.
ADVERTISEMENT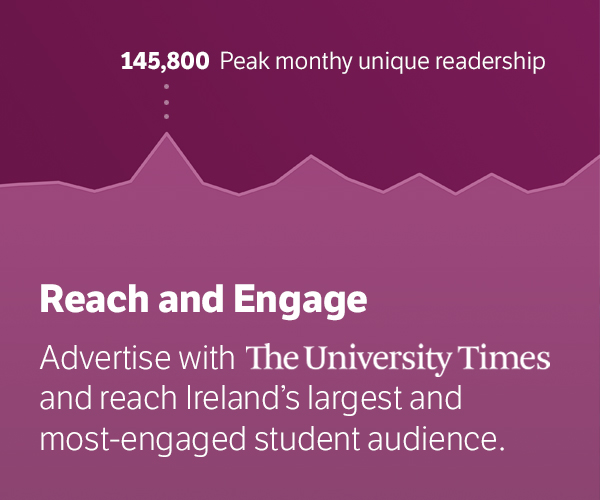 Alongside thousands of other students who completed their leaving certificate in 2020, I started my course on a Zoom call. If my mid-pandemic first year experience taught me anything, it was that the only certainty was unpredictability. Although it is tempting to demand an incredible concluding year to bid my degree farewell, it seems counterintuitive to finish the freedom of my college lifestyle by spending eight months saying 'yes' just for the sake of it.
When graduated adults sigh that they wish they could return to life as a college student, it's not the assignments or reading lists they envy. In most instances they are referring to the spontaneous social aspect of college life. This dimension of higher-level education has become so infamous as to now be synonymous with the university experience. There are anecdotes of alcohol-fuelled adventures and spontaneous trips. There are last-minute Ryanair bookings one week and the calculation of how to eke out the final cents on a Leap Card the next. There are the annually planned occasions and then the ones that occur by chance. It is the inclusion of these random and impulsive events that has been so crucial to my life in college over the past three years.
Depending on the nature of my post-college plans, my undergraduate degree might be the last time I have such flexibility in my routine. It would be counterproductive to take one of the fundamental benefits of my college experience and accidentally reverse it by determining to attend everything purely because soon I won't be able to. Far from helping me achieve the 'final-year-to-supersede-all-prior-years', overthinking and overplanning the coming semester will only hinder my enjoyment of it. I expect I will make more of an effort to attend some of the bigger college events or partake in annual traditions this year. However, I will do this by choice and on a case-by-case basis.
Grading my years in college by the biggest events I attended would be doing it an injustice. My degree mark will ultimately be etched on a piece of paper, but my college experience will be marked by thousands of other smaller engravings. There is no denying that I have amazing memories of Trinity Ball and will likely join the nail-biting Ticketmaster queue again in March. When surmising my three years to date, though, it would be a simplification to only reference large-scale occasions. Many of my smaller nights out have been gloriously hedonistic in the best ways possible and I will be forever nostalgic for these. Equally, to reduce my time as a student to Camden Street's nightlife is neither an accurate or adequate evaluation.
Often, the highlights of my Trinity experience have been occurrences that don't fit neatly on a calendar. I cannot pinpoint the exact date I first met some of my closest college friends because most of the time it was by chance – a random sequence of events that resulted in our crossed paths. Disregarding these unplanned elements of college life would only hinder my enjoyment of my final year. 
The societal discourse that insists upon a downward trajectory after college feels ominous and mildly threatening. The "best years of my life" occurring before I've reached my mid-twenties is neither encouraging nor realistic. The suggestion appears to be that my final year of college will be my last opportunity for such broadly recognised freedom and fun. I'm no fairy godmother, but I'm confident graduation will not turn me into Cinderella and spell the end of my ability to socialise past midnight.
Final year bubbles with enough pressure without adding to the burden before we have even returned to campus. The countdown until the end of my undergraduate studies is beginning whether I like it or not. It's up to me whether I try in vain to race against the time slipping away, or whether I'm willing to acquiesce to its sometimes uncontrollable rhythm.