As summer ends, another year of academia has crept back in the name of the Michaelmas Term. The time when students pack up their lives and assume the Trinity lifestyle of Pav Fridays, X'ian spice bags and regular sightings of the Trinity Fox on the way to class. As we return to campus this only means one thing, Freshers' Week is soon pending and societies are in the works of a week full of events. So if this is your first year in Trinity and you have survived the dreadful terror of anticipating your leaving certificate results all summer, congratulations! Welcome to your first week ahead, the busiest week of the year, Freshers' Week! 
Tuesday 
With the first day of Freshers' kicking off, the Freshers' Fair will be held from 10 am -3 pm on Front Square, where you can talk to society members, sign up for societies and also get yourself a bag full of free stuff! The Freshers' Fair is held on Tuesday, Wednesday and Friday so if you miss the first day don't worry, there is plenty more time to get your questions in. At 2 p.m., DUPA and the Visual Arts Society are holding a scavenger hunt, with prizes to be won,  anyone who loves photography or wants to improve their skills should meet at the Campanile with their lenses at the ready! Trinity's Environmental Society is holding two events on Tuesday, starting with a free coffee tasting with Green Ocean Coffee in the Eliz Room at 3 p.m. However, if you are more of a night owl, they are hosting a Karaoke Night in collaboration with MatSoc at 8 p.m. 
ADVERTISEMENT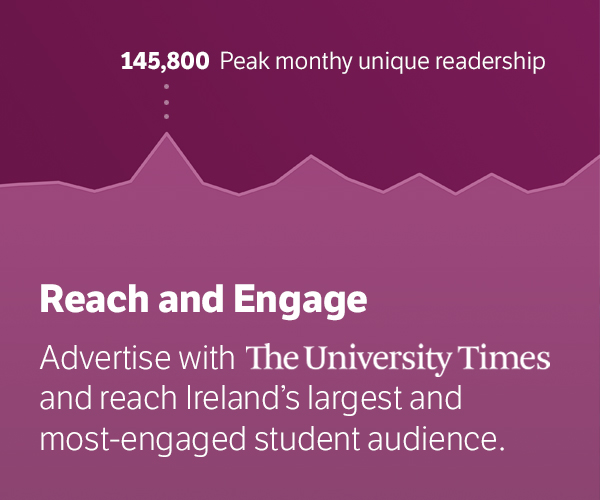 Later on in the day, if you are an expert at Scrabble or Uno, PolSoc is holding a board games night which will be held in Room 21 in House 6 from 6-9 p.m. At 7:30 pm, The Phil is against UCD Colours where both sides are setting up for a hard-hitting debate over the topic of "This house believes UCD is where dreams go to die", it is not one to be missed for all you debating heads that want to keep the flame alive in college. 
For music lovers, TrinityFm, DUMusic and LitSoc are joining forces in International Bar for an Open Mic Night. The event is 'bring your own instrument' so make sure you don't leave your guitar, saxophone or triangle at home. To close the first night of Freshers', Trinity Ents, Fashion Society and DUDJ are having the inaugural Freshers' Ball, held in The Academy from 10:30 pm till late with DJ Shampain, you can dance your way into day two of Freshers'. 
Wednesday 
Starting day two of Freshers' in the Pav Marquee, if you're looking to revamp your college wardrobe on a budget but keep it sustainable, Fashion Soc has the event for you. Giving you the best of both worlds, they are holding a Depop Shop from 12-5 p.m. where you can support an array of small student-run businesses and pick something up to sport around campus this semester. Visual Arts Society is holding another event off campus with a tour of the Douglas Hyde Gallery which is free for anyone to attend. If you love art and want to meet some like-minded people you should meet them outside the gallery at 2 pm.  
Back in the Pav Marque in the evening, we have the collaboration of the century. Trinity Ents, Trinity SMF, Trinity Entrepreneurial Society and DU Players are coming together to bring you "Bingo Loco" from 7-10 pm. A night of good music, dancing and pints but most importantly great prizes, the event will be a memorable moment of your Freshers' Week. When Bingo Loco ends and you're wondering where the night should take you, don't worry the night is only beginning. Take yourself straight to The Button Factory where DU Snowsports and Trinity Surf Club have got you covered with "Surfs vs. Swells". From 10 pm till late in collaboration with Ents and DUDJ, you can get your flip flops or snow boots straight to the dance floor where you will grapple with the deeply moral question of "Is snowboarding or surfing cooler?". 
Thursday 
For the early birds starting off your third day of Freshers', DU Yoga is holding a morning full of coffee and chats in the Atrium room 4. From 11 a.m. – 12 p.m., you can get to know the committee for a morning filled with zen.
Have you ever wondered what the best  Pubs around campus were? Well, wonder no more as Biosoc is holding their annual Freshers' Pub Crawl. Tickets are €4 and going on sale on Tuesday which includes free entry to a club, what a steal! Start time is at 7:30 and begins at the best pub of all, The Pav, it is not an event you will want to miss. Open to all years to attend, there is a strict dress code so head over to their Instagram to see what outfit colour you have been blessed with.
If you rather finish your Freshers' Week in the club, Trinity Entrepreneur Soc and DU Business and Economics Society are coming together to hold a Business social in Farrier and Draper. It starts at 10:30 p.m. and you get a free drink included with your ticket. Make sure to leave your suits at home and clock out for the evening because the night's theme is "What not to wear to work" but remember the golden rule to never mix work and pleasure.