No course handbook prepares students for the unsaid rites of passage that characterise college life. In your first year, you choose a society and run for class representative, so by your final year you can be the chair of that society and the president of the Students' Union. In your second year, you secure an internship at a law firm — whether or not you study law — and you become a Foundation Scholar. Every six months you write an article for a student newspaper titled 'Dublin, I Love You, But You're Bringing Me Down', and every time Mercury is in retrograde you DJ at Pav Friday. 
Another covert timeline not laid out in the Comms Officer's weekly email is the trips you're expected to take as a student. After your sixth year holiday in Magaluf or Ibiza, you book your first course trip to Lisbon. Once you've bought your Christmas presents and paid your library fines, you spend your spare change on the ski trip. In the summer after your second year, you go interrailing with 30 of your closest friends, before jetting off on Erasmus when you return. After your third year, it's time for your J1, which you will somehow simultaneously spend in the tri-state area of Boston, Chicago and San Diego. After a quick trip to Southeast Asia, it's back to the library to do your dissertation before you depart for your master's. Don't worry if you don't get George Moore. The money will materialise. Don't ask me how. 
With the exception of Erasmus and one regrettable summer in the Liberties, I stayed at home for my four years of college. I was lucky enough to grow up a stone's throw away from Trinity, in Portobello. My house, owing to its proximity to Harcourt Street and its hellish clubs, became the de facto location for pre-drinks, and I cherished the comfort of doing my makeup in my pyjamas while my friends poured in one by one, armed with vodka and gossip. Equally, I always enjoyed the morning after the night before, when my brothers and I would lounge in the living room swapping stories and sharing leftover sweets. We were more Malcolm in the Middle than The Brady Bunch, and our house was not without its black mould or broken appliances, but it was still difficult to envy my friends in house shares and the noise complaints, utility bills and legal disputes with landlords they were so often subjected to. 
ADVERTISEMENT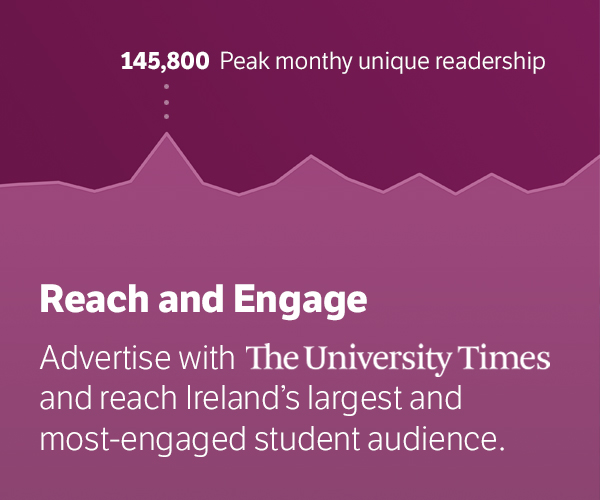 The summer after my second year was the first to see travel restrictions loosen after COVID. Friends of mine relocated to Quinta de Lago while others worked at the Edinburgh Fringe. I spent that sweltering hot summer working full-time in a factory manufacturing meal plans, and I loved every minute of it. At the time, I was reading Kids by Patti Smith, and it was easy to draw parallels between her time working for minimum wage in Manhattan and my tenure in Stillorgan Business Park. Every evening after work, my two best friends and I would sit on the grass eating pre-packaged desserts we had stolen from the factory, dissecting our recent breakups and planning our post-pandemic futures. It didn't matter that we weren't on a beach in Portugal or sharing a flat on the Royal Mile, because after a year of baking banana bread and Zoom pub quizzes, being together was enough. 
I did go on Erasmus, but it was a trade-off. I knew that by spending my savings on a semester in Strasbourg, I would have to live at home in my final year, and turn down tours of Europe and trips to Thailand the next summer. But I would make that decision again in a heartbeat. I made friends from Copenhagen, Cape Town and even Clontarf. In France, my modules were much more modern and practical than those I took in Trinity. I learned about the European Court of Human Rights and the evolution of media in the 21st century, and my love for education returned. I learned how to advocate for myself through broken French and simplified English, and I learned which parts of my personality were constant and which were circumstantial.
The following summer, though, my friends went interrailing. They had drug-induced epiphanies at Sziget, bought second-hand clothes in Brussels and sunbathed at Lake Bled. One of them even had a near-death experience thanks to a pub crawl in Prague called the 'Drunken Monkey'. I swiped through their Instagram stories and filtered through their WhatsApp messages and felt like I was falling behind. My part-time job in an ice cream shop in a rainy seaside suburb seemed to pale in comparison to the Eat, Pray, Love expedition they had embarked upon. While I was grateful for my Erasmus experience, I began to wonder whether it was worth the sacrifice.
And then my friends returned. I learned about the reality of their overcrowded hostels and missing passports, and I received graphic retellings of the unique horrors of foreign food poisoning. While they had enjoyed the trip as a whole, I realised that it hadn't been as picture-perfect as the postcard montage they relayed through Instagram. Even travelling comes with an opportunity cost, not to mention the financial sacrifice, and I felt a renewed gratitude for the summer I had spent at home, reconnecting with the city — and the cats — I had left behind on my semester abroad. 
This summer, my Find My Friends app lit up in Vancouver, Vietnam, Barbados and Berlin. My friends and I took the road less travelled and went to Cork. My friend Ciara's holiday house on Bere Island requires a bus, a car and a boat to get to. Netflix has not yet taken off in Castletownbere, so we watched old episodes of Who Wants to Be a Millionaire? and drank when we got the answers wrong — and when we got them right. We shut off our phones and played Horrible Histories Top Trumps, which incited a political debate more reminiscent of a trial at The Hague than a drunken conversation between six 22-year-old students. Remembering our week in the pouring rain, I find it hard to imagine that we could have had more fun drinking champagne on the Seine or sauvignon blanc in the south of France. 
It's not that I don't want to travel. I do. I want to visit my friend Ciara in Paris, my friend Lauren in London and my friend Cathy in Dubai. I want to see my mam's birthplace of Missoula, Montana, home to Mitch from Modern Family and Andie MacDowell. I want to go to New York City and see the Billboard magazine headquarters in Times Square, where my dad worked on his own J1 in 1987. I want to get turned away from Berghain in Berlin and spend the night eating a kebab on the side of the road. I want to go to Amsterdam and Vienna and Barcelona and Copenhagen and I hope that one day I will.
But for now, I'll take Dublin. I'll take Pav Friday and walks on Dún Laoghaire Pier and drives to Brittas Bay. I'll take the rainbow lights on the Millennium Bridge and Brown Thomas at Christmas and the grass outside the Arts Block on a sunny day. I'll take chips from Charlie's on the way home and waving from my window to my friends at the pub below my flat. As James Joyce was commissioned to paint on the electrical box on South Circular Road: "When I die, Dublin will be written in my heart."