From the age of five, Eleanor Furlong, Assistant Coach to Trinity Women's Rugby, has been obsessed with the sport. Originally from Carlow, Furlong played for the local rugby club as the only girl for over two years until her sisters joined her. At the age of 18, she came to Dublin and began playing for Trinity alongside a successful stint with Irish Touch.
"My dream was to become a professional rugby player", Furlong told The University Times and the pathway to that dream began with Leinster Rugby. However, having made the Leinster squad, in her first game of the season for Trinity, Furlong endured a bad accident that resulted in a severe concussion, swiftly shattering her dreams of playing rugby in the future. Months of rehab and being forced to drop out of college from long-term injury effects left Furlong devastated. 
One day Head Coach Andy Adams asked Furlong for a one-off coaching favour. From that moment on, Furlong's perspective on rugby dramatically changed, and she fell in love with this fresh and previously unexplored facet of the sport she had reluctantly parted ways with.
ADVERTISEMENT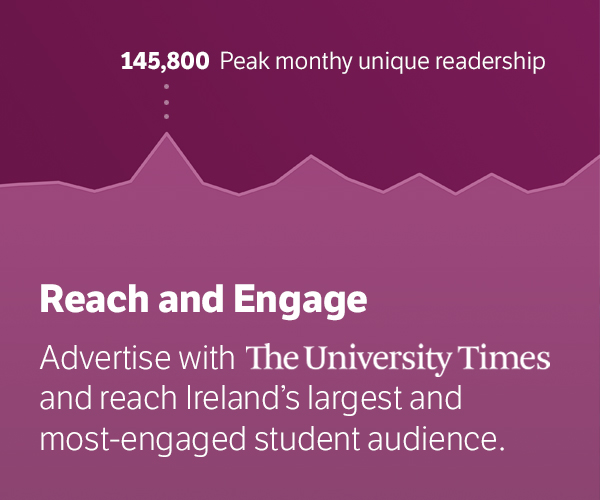 "I've more passion for coaching than playing simply because I'm enjoying it more", Furlong reflects to The University Times. Coaching has made her realise that one has to change their perspective on what success means. As a player, it was the trophies and domination of a league that signified achievement but as a coach, success comes in a more subtle yet undoubtedly richer form when the team spirit is good, or a great pass is made. She realised that in all her effort to become professional, she lost sight of what made her fall in love with the game in the first place 
In such a male-dominated field, Furlong comments on the difficulties faced, being a women's rugby coach, "when I'm sitting in a team meeting and I look around to see only men, it does make you question yourself, no matter how hard you try to avoid it". Nevertheless, Furlong stresses the indisputable importance that Larissa Muldun, a former coach, has had on Furlong's experience as both player and coach. It is important with the rapidly growing interest in women's rugby to have more female coaches so that young players have role models to look towards.
In fact, it is very promising indeed that the head of Dublin University Rugby Football Club (DUFC) is the highly regarded Maria Flahiv. Furlong comments on the huge support from the rugby club and the investment of time and money directed towards the women's rugby team. This included the arrival of head coach Andy Adams, one of Ireland's most decorated coaches in women's rugby. It is certainly an indisputable fact that his work has been essential in the success and development of the team. 
As the beginning of the season gets underway, Furlong moves from strength to strength in her newfound passion for coaching. At the time of talking to The University Times, Furlong was in the United States shadow coaching other teams in a strive to improve her coaching style by observing different methods. On return to Dublin, she is eager to continue coaching so more women can experience a role model in a very male-centric sport.
"It is something that has turned my life around", Furlong states as she reflects on the past year and all that came with it. An inspiring story and the upcoming season for Trinity Women's Rugby XV is looking promising with Furlong on board.